8th Annual Penn State Addiction Symposium with keynote speaker Greg Williams
December 6, 9:00 am

to

3:30 pm
The 8th Annual Penn State Addiction Symposium is a free, hybrid event held online and in Hershey with limited in-person attendance scheduled for Dec. 6, 2022.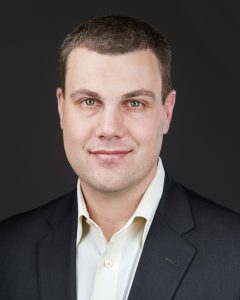 Our distinguished speaker, Mr. Greg Williams, MS, is a health policy consultant and communications specialist providing strategic oversight and direction to the Alliance for Addiction Payment Reform, a national collaboration aimed at improving outcomes for patients, payers, and health systems. Williams is the award-winning filmmaker and producer of three feature length documentaries – "The Anonymous People," "Generation Found" and "Tipping The Pain Scale" – and producer of the historic UNITE to Face Addiction Rally on the National Mall held in 2015, among many other accomplishments. He has over a decade of experience working with nonprofits and government agencies on addiction. As a person in long-term recovery from addiction himself, Williams' work has been dedicated to creating positive changes in access to quality health care and recovery supports for the over 40 million Americans with a substance use disorder.
Williams will be giving two keynote addresses (Continuing Education Credits available):
"Using Storytelling to Humanize and Empower Addiction Recovery"
Using clips from 3 feature-length documentary films on addiction and recovery issues, The Anonymous People, Generation Found, and Tipping the Pain Scale, and attendees will gain insight into the power of stories to open up individuals, families, and communities to address addiction challenges.
"Moving from Fee-For-Service to Value-based Care for Substance Use Disorders"
Healthcare financing continues to transform toward value-based purchasing and population health management frameworks. However, nearly all specialty mental health and addiction treatment and recovery services in the US remain in fee-for-for-service structures, despite being widely recognized as chronic illnesses and inextricably linked to physical health outcomes. This talk will present a vision for what the transition to value looks like in the addiction field and how these services can and perhaps should be purchased and financed in the future, including a review of emerging models and pilots taking shape across the country.
Our featured Penn State Faculty Speaker this year will be Nicholas Graziane, PhD, Assistant Professor of Anesthesiology at Penn State College of Medicine, who will present his research in "Brain Regions and Neurocircuits Involved in Relapse to Opioids."
During the rest of the day, attendees will hear from faculty, students and community partners as they give brief 5-10 minute talks sharing their recent research findings related to substance use.
Visit the symposium web page to register and for updates on the schedule and CEs.
Questions? contact Sarah at sballard@pennstatehealth.psu.edu.