Fourth Annual Penn State Addiction Symposium
November 28, 2018 @ 9:00 am

-

4:00 pm
The Penn State Addiction Symposium will explore the breadth of preclinical and clinical addiction research that is conducted across Penn State campuses. Penn State faculty and clinician scientists will present their work in the field of addiction via oral presentations and students, faculty and staff will present work via poster presentations.
At 9 a.m., featured Penn State speakers Janet Welsh, PhD, Associate Research Professor in the College of Health and Human Development, and Melissa Tomascik, Research Technologist, Edna Bennett Pierce Prevention Research Center, Penn State University Park, will present "Promoting Evidence-Based Programming to Prevent Substance Abuse in Pennsylvania."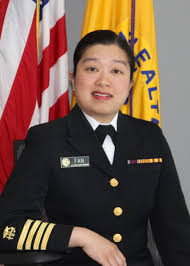 Over lunch at noon, Capt. Jennifer Fan, JD, PharmD, Acting Deputy Director of the Center for Substance Abuse Prevention in the Substance Abuse and Mental Health Services Administration (SAMHSA), and SAMHSA's Subject Matter Expert on Prescription Drug and Opioid Abuse, will deliver the keynote address, "The Future of Prevention."
During the rest of the day, faculty members and clinician/scientists will share their current addiction-related research using brief 5- to 10-minute data blitz-style presentations, and students, postdocs and faculty members will have an opportunity to present their work in a poster session.
All are welcome. To register for the symposium or just the keynote address, email Sarah Ballard at smb42@psu.edu. Lunch will be provided for those who register by Nov. 21.
The organizers look forward to promoting addiction as a critical topic of interest and facilitating its integration both within and across disciplines in the medical and basic science arena and hope to foster connections between and among researchers and clinicians to advance understanding of the disease and to explore novel avenues for treatment.
The Symposium is supported in part by a grant from Penn State Neuroscience Institute for the development of the Addiction Center for Translation; the Addiction Center for Translation; Penn State Clinical and Translational Science Institute; and Penn State Consortium to Combat Substance Abuse.
Related Events