Celebrate Diversity: Krishna Janmashtami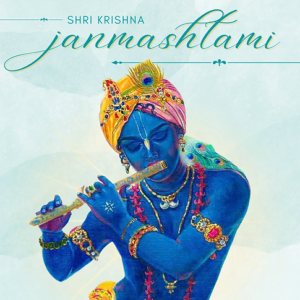 CELEBRATE DIVERSITY: Krishna Janmashtami Festival
Janmashtami, also known as Krishna Janmashtami, is an annual Hindu festival that celebrates the birth of Krishna, one of the most popular deities worshipped by Hindus. He is thought to have been born in 3228 BC. According to the Hindu calendar, every year, this festival falls on the eighth day (ashtami) of the dark fortnight of the month of Bhadrapada (August–September). The number eight has another significance in the Krishna legend in that he is the eighth child of his mother, Devaki.
Krishna was born during midnight, so the Janmashtami festivities span two days. The first day is called Krishan ashtami or Gokul ashtami and is usually observed with fasting, followed by celebrations at midnight. The second day, known as Kaal ashtami or, more popularly, Janamashtami, usually involves feasting, music and dance. Read about the history of Krishna Janmashtami or learn about fasting during this holiday.
How the holiday is observed from home
Janmashtami can easily be celebrated either at a Hindu temple or at home by:
Fasting from dawn to midnight. Small children are generally not expected to fast.
Preparing traditional foods to eat at midnight and to give as an offering to Krishna.
Decorating with garlands, balloons and leaves to welcome Krishna into the home at midnight.
Attending festivals or events in the area or watching a broadcast of Janmashtami temple services. Iskcon of Harrisburg will celebrate on Friday, Aug. 19 at 8 p.m.
Bathing and clothing Krishan deities. Washing the deity of Krishna in fragrant water, milk or honey and dressing it in new colorful clothing is another important aspect of Janmashtami called "abhisheka."
Displays in hospitals
Several Penn State Health hospital locations will have a Krishna Janmashtami display on Thursday, Aug. 18 and Friday, Aug. 19. Check back here for more details closer to the holiday.
 If you have any questions or require accommodation for a disability to participate, please email diversity@pennstatehealth.psu.edu.