CTSI TSS Webinar: Meeting Makeover 1.0
November 6, 12:00 pm

to

1:00 pm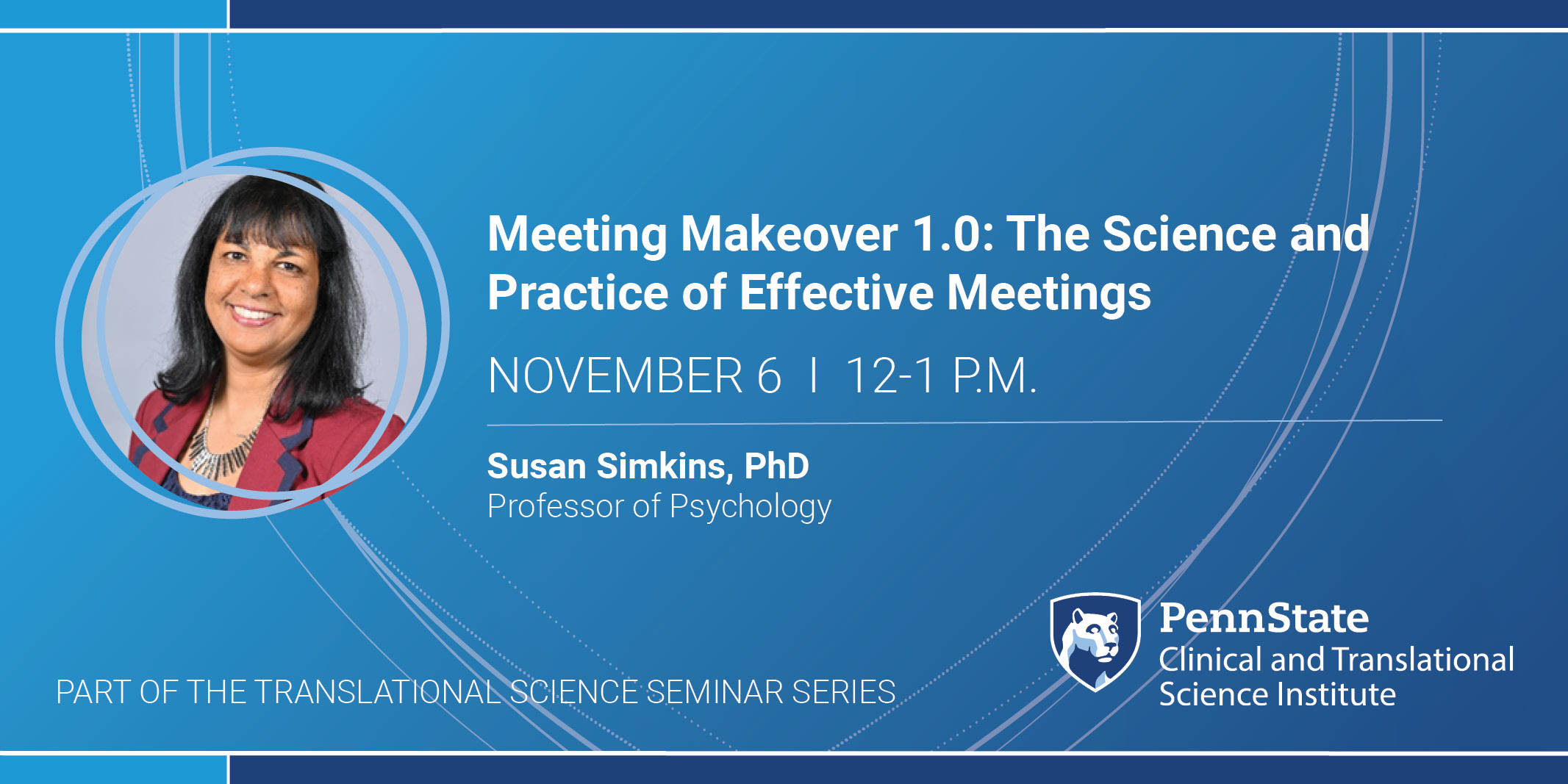 "Meeting Makeover 1.0: The Science and Practice of Effective Meetings," presented by Susan Simkins, PhD
We've probably all complained about how much time we spend in meetings. Given the important purposes meetings fulfill, how can we ensure that our time is well spent? The scientific study of meetings offers evidence-based strategies to improve meeting effectiveness. Come and learn about practical tips you can implement to increase meeting engagement.
---
Add events
Anyone affiliated with Penn State Health and Penn State College of Medicine can request access to add events to this calendar. View instructions for getting access here.
Infonet calendar
Faculty, staff and students with Penn State Health network access can view selected internal events on the Infonet calendar here.