Topics in Addiction: Engaging Individuals and Families with Digital Addiction Support Services
March 14, 12:00 pm

to

1:00 pm
Fred Muench, PhD, President of the Partnership to End Addiction, will deliver this month's Topics in Addiction Seminar.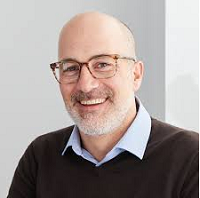 Dr. Muench will present on the opportunities and limitations of digital interventions for Substance Use Disorder and Mental Health concerns supported by his research and the general research on digital health interventions.
Muench is a clinical psychologist and the President of The Partnership to End Addiction, which is the merger of The National Center on Addiction and Substance Abuse and The Partnership for Drug-free Kids, where he served as the President and CEO. His focus is on building, testing, and implementing digital interventions to prevent problem substance use and treat addiction and mental health concerns in real-world and clinical settings. This includes the comprehensive direct to parent and caregiver services offered by the Partnership including its national helpline, mobile support applications, online support groups, peer support services, and self-guided e-learning. In addition, Fred has been the PI on multiple behavioral health grants from NIAAA, NIDA, FDA, RWJF Pioneer, Upswing, Twilio, and many other foundations and is an author on numerous articles to improve health outcomes using technology.
This seminar will be held virtually and will be recorded.
Topics in Addiction is the monthly gathering of the Penn State Addiction Center for Translation. Topics are presented in accessible ways to be inclusive of all, regardless of training or background. The program hopes to reach not only scientists, clinicians, and trainees at Penn State, but also everyone in the community with interests in addiction and its widespread implications on research, clinical work, medical education, policy, and the community
The group meets on the second Tuesday of the month during the academic year from noon to 1 p.m. via Zoom, and sessions are recorded.
Questions or speaker and topic requests, or to be added to the Penn State Addiction Center mailing list, email Sarah at sballard@pennstatehealth.psu.edu.