The Medical Minute: The modern state of HIV and AIDS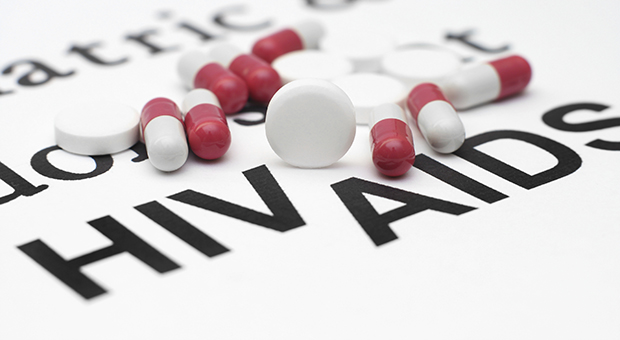 In 1985, contracting HIV would have been a death sentence, with only a matter of time to the onset of AIDS and ultimately death. In 2012, that same diagnosis, caught early and consistently treated, produces much different results.
Infectious disease specialist Dr. John Zurlo of Penn State Milton S. Hershey Medical Center says that early diagnosis is key to improved results.
"There are no limits to survival for people who take medication and stay on medication," he says.  "We hope and expect that people will live not only long lives, but remain healthy."
Introduced in the mid-90s, the antiviral medications used for treatment have been further refined and improved, and they remain the standard of care. A vaccine remains undiscovered.
"In essence, we can turn off the ability of the virus to reproduce itself, and that allows for the immune system, if already healthy, to stay healthy," Zurlo explains.
If an immune system is already severely compromised, the treatment allows at least partial, if not full, healing.
Zurlo says anyone between the ages of 13 and 65 who has been sexually active should make an HIV test part of regular, routine doctor's visit. Just as your healthcare provider might check your cholesterol or send you for a mammogram, you should have an HIV test.
Approximately 20 percent of the 1.1 million people in the United States with HIV are undiagnosed.
"It's only by getting those people diagnosed and into care and treated that we can ultimately impact the whole epidemic," he said.
For treated patients, the risk of transmission drops dramatically. Their viral load becomes undetectable and the chances of infecting others are reduced. With consistent condom use, the risk of transmission becomes virtually zero.
For experts like Zurlo, the question remains: How do you get people diagnosed early, link them to care and keep them in care?
"If you could theoretically bring all those people into proper care, get them all treated, get their viral loads undetectable, you could turn off the epidemic without any new scientific discovery," he says.
Zurlo does not see that happening in the near future, especially today when HIV and AIDS are not in the news like they used to be.
"They don't talk about it because, in the 80s and 90s when it was truly a death sentence for most people, there was a lot to talk about. But today, people, especially those at greatest risk, are looking at it and saying it's not as bad as we thought. It's not the topic of the week anymore. "
Because consistent treatment is so important for HIV, Zurlo says all a patient's problems need to be taken into consideration. Homelessness, drug and alcohol abuse, mental health problems and dysfunctional families can all be roadblocks to consistent care and medication taking.
Information on treatment and services offered by Penn State Hershey can be found under "Specialty Services" at pennstatehershey.org.
The Medical Minute is a weekly health news feature brought to you by Penn State Milton S. Hershey Medical Center. Articles feature the expertise of Penn State Hershey faculty physicians and staff, and are designed to offer timely, relevant health information of interest to a broad audience.
Up next week: An effort aimed at reminding physicians and parents what antibiotics can – and can't – do.
If you're having trouble accessing this content, or would like it in another format, please email Penn State Health Marketing & Communications.