PA Autism Census highlights dramatic increase in numbers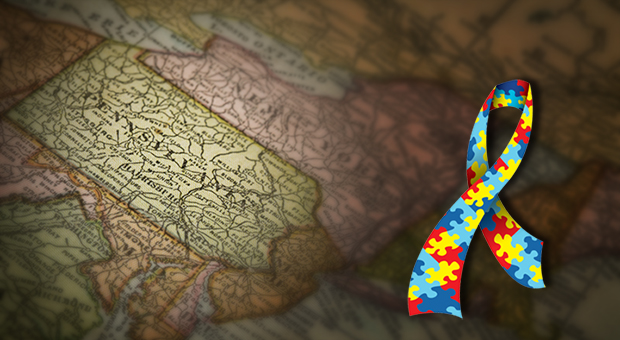 The Autism Services, Education, Resources & Training Collaborative (ASERT) is pleased to announce the release of the Pennsylvania Autism Census Update. The original Pennsylvania Autism Census released in 2009 identified almost 20,000 individuals with autism receiving services across the Commonwealth of Pennsylvania. The 2014 Pennsylvania Autism Census Update now estimates that there are over 55,000 children and adults with autism receiving services, which is almost triple the number initially identified.
Penn State Milton S. Hershey Medical Center is one of the three primary ASERT partners statewide, serving central Pennsylvania. The other primary partners are Western Psychiatric Institute and Clinic of UPMC Center for Autism and Developmental Disorders in western Pennsylvania and A.J. Drexel Autism Institute at Drexel University in eastern Pennsylvania.
The study found that the number of individuals with autism receiving services in all age groups has increased tremendously since the original census study was released. It also found that adults with autism receiving services were the fastest growing group in Pennsylvania. This dramatic upward trend is expected to continue.
As more individuals with autism age into adulthood, it becomes imperative for community leaders and decision-makers to learn more about this complex disorder. Many members of the community, including medical professionals, first responders, educational professionals, college administrators, spiritual leaders and business leaders can benefit from the information in the PA Autism Census Update.
Learn more about the Pennsylvania Autism Census at www.PAautism.org/census. This website includes a clickable map showing information for each county in Pennsylvania. Resources are also available through the ASERT Collaborative at www.PAautism.org or by calling the Statewide Resource Center toll-free number for live assistance at 1-877-231-4244.
ASERT, funded by the Bureau of Autism Services, PA Department of Public Welfare, is a key component of Pennsylvania's strategy for supporting individuals with autism and their families throughout the Commonwealth.
If you're having trouble accessing this content, or would like it in another format, please email Penn State Health Marketing & Communications.