The Medical Minute: Surgical options for colorectal cancer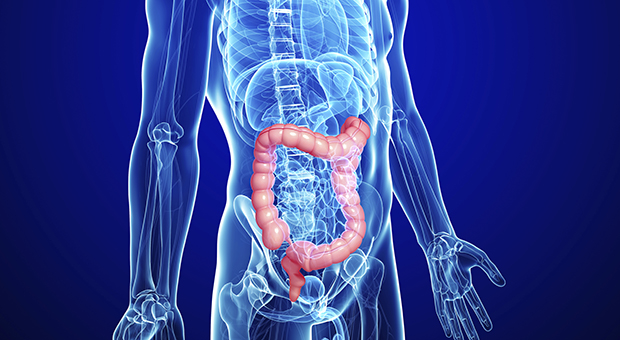 Colorectal cancer may be highly preventable, yet it is second only to lung cancer in the number of lives it takes nationwide each year.
To cure it, surgeons have traditionally needed to create relatively large abdominal incisions in order to remove the cancer. Over the years, technological advancements have made it possible to perform the same curative cancer surgeries laparoscopically – inserting small tubes, cameras and specialized instruments, usually through three to five small incisions, each of which are smaller than one centimeter.
At Penn State Hershey Medical Center, doctors have taken things one step further – using a single incision of less than four centimeters discretely placed at the belly button to accomplish their mission to cure colorectal cancer. This approach is known as single-site laparoscopic (SSL) surgery.
"There are really very few hospitals where this technique is being routinely used," says Dr. David B. Stewart, Sr., a colorectal surgeon at Penn State Hershey. "We are one of the highest volume single-site laparoscopic colorectal practices in the country."
Not only do patients potentially experience less discomfort from a single small incision as opposed to several, in many cases their incision is barely visible. Using this technique, surgeons are able to provide surgical care for diseases such as colon and rectal cancer, achieving the same required margins of resection that were the aim of traditional open abdominal surgery.
SSL has been routinely performed for colorectal surgical patients at Penn State Hershey since 2010 and doctors have found it to be as safe and effective as using a larger incision or multiple points of entry.
"It's nice when patients wake up and they can barely see the incision," Stewart says.
Of course, laparoscopic surgery isn't for everyone.
With super morbidly obese patients – that is, people with a body mass index of 50 or higher – visualization is impaired because of fatty tissue in the abdominal cavity. Stewart says those who have had multiple abdominal surgeries may have widespread scar tissue that makes the procedure unsafe, and patients who have heart or lung disease may not be able to tolerate laparoscopic surgery. These patients may be best treated with traditional open colorectal surgery.
The best course of action, of course, is to try to prevent the need for surgery altogether by adhering to recommendations for people 50 and older to undergo a screening colonoscopy.
"You may feel healthy, but that doesn't mean you don't have a polyp or even colorectal cancer," Stewart says. In the vast majority of cases, the endoscopist performing the colonoscopy can remove any polyps and thus prevent them from potentially developing into cancer.
"Sadly, and maybe surprisingly to the public, we have younger people who develop colorectal cancer, as well," Stewart says. Those who have symptoms such as rectal bleeding or changes in bowel habits need to undergo a diagnostic colonoscopy, regardless of their age.
Colorectal cancer that is identified at an earlier stage – before the lymph nodes become involved – is more likely to be cured.
"We are curing more people with higher stages of cancer than we were 15 to 20 years ago," Stewart says.
March is National Colorectal Cancer Awareness Month. The latest surgical options for colorectal cancer will be the focus of an upcoming live program on WHTM-TV abc27.
The Medical Minute is a weekly health news feature brought to you by Penn State Milton S. Hershey Medical Center. Articles feature the expertise of Penn State Hershey faculty physicians and staff, and are designed to offer timely, relevant health information of interest to a broad audience.
If you're having trouble accessing this content, or would like it in another format, please email Penn State Health Marketing & Communications.