Patients with atrial fibrillation offered hope by new implantable device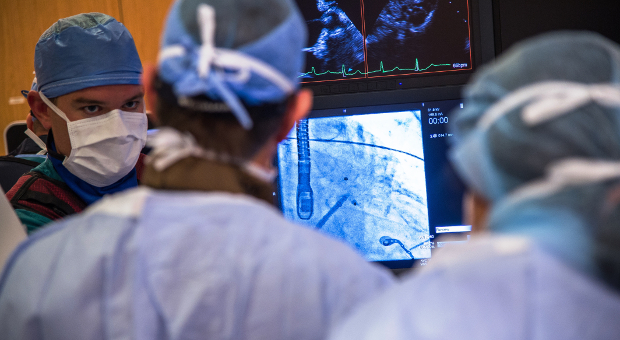 People with atrial fibrillation are most commonly treated with long-term use of blood-thinning medications to reduce the risk of a stroke. But a newly approved device now being implanted by physicians at Penn State Health Milton S. Hershey Medical Center offers many of those patients hope that they may be able to discontinue use of blood-thinners.
The Watchman Device is a small, expandable device with a screen that is placed in the left atrial appendage, a part of the heart where blood can pool and form harmful clots in people with atrial fibrillation. It allows blood to flow through the screen but not clots, preventing them from entering the blood stream and potentially causing a stroke.
Doctors use a catheter to insert the device in collapsed form, then expand it once it's in place. Most patients spend just one night in the hospital after undergoing the procedure.

"We're pleased to be the first hospital in central Pennsylvania to offer the Watchman Device as a treatment option," said Dr. Soraya M. Samii, a heart rhythm specialist at the Medical Center. "This is important because long-term use of blood-thinners is not well-tolerated by some patients and can lead to complications."
People with atrial fibrillation have a five times greater risk of stroke. Twenty percent of all strokes occur in people with the condition, and strokes related to atrial fibrillation more often prove disabling or fatal.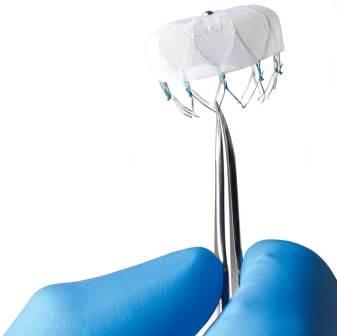 In patients with atrial fibrillation, the upper chambers of the heart beat too fast and with irregular rhythm. The condition affects more than 5 million Americans, making it the most common cardiac arrhythmia.
The Watchman Device is manufactured by Boston Scientific, a worldwide developer, manufacturer and marketer of medical devices that are used in a broad range of medical specialties.
Learn more about how doctors at Milton S. Hershey Medical Center are using the Watchman Device in this Penn State Medicine article.
VIDEO FOOTAGE AVAILABLE
The following high-resolution video clips are available for download:
If you're having trouble accessing this content, or would like it in another format, please email Penn State Health Marketing & Communications.