The Medical Minute: Helping caregivers address mental health concerns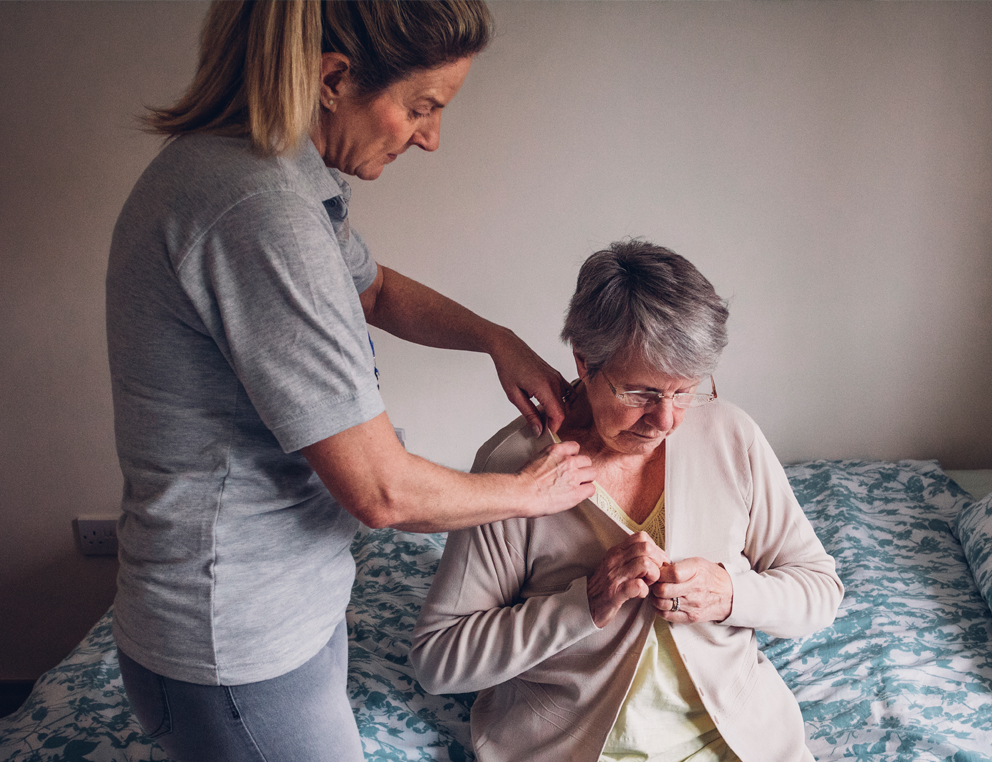 Caregiver jobs often come loaded with pressures. In fact, caregivers face a higher risk of developing a mental health disorder because of the stress that can accompany taking care of others.
"It's important for caregivers to care for themselves first so they can stay healthy enough to care for others," Dr. Madhavi Singh, a family medicine physician with Penn State Health in State College. "That includes being physically healthy and coping with the mental stress of family, work and volunteer and caregiving responsibilities."
Unlike physical illnesses, symptoms of poor mental health can be difficult to recognize or assess. For example, an emotion might be part of life's normal ups and downs, or it could be something more serious. Mental illnesses are much more common than most people realize. One in five U.S. adults lives with a mental health condition, according to the National Alliance on Mental Illness.
Signs that a mental health condition might exist in a caregiver or the person being cared for include:
Prolonged irritability
Lack of interest in usually enjoyable activities
Insomnia or excessive sleep
Unexplained weight loss or gain
Depressed mood
Illegal drug use or excessive alcohol consumption
Out-of-control spending
Increased worrying or anxiety
Manic behavior
"Unfortunately, even when symptoms of mental illness are recognized, people are often hesitant to discuss them with a loved one or physician due to embarrassment or fear," Singh said.
The most important step to take in assessing mental health concerns is to make an appointment with a trusted family physician or other provider, Singh said. The physician will conduct an exam to discover or rule out any physical causes. For example, anemia can cause feelings of depression, so treating anemia may eliminate those symptoms.
After any underlying physical conditions are addressed, the physician will conduct a psychosocial assessment to determine whether medication or referral to a counselor is needed. The doctor might also recommend easy lifestyle changes that can improve a patient's mental health.
"Effective treatments exist for most mental health conditions, so instead of hiding a mental health condition and allowing it to worsen over time, it's important to seek help as soon as possible, and then to continue treatment as prescribed," Singh said.
The same common-sense recommendations often given to improve physical health also apply to mental health:
Eat a nutritious, balanced diet that emphasizes fruits, vegetables and whole grains. A diet high in processed, fried and sugary foods increases the risk of developing depression.
Try to exercise an average of 30 minutes a day. Exercise raises levels of endorphins, serotonin and other substances that play an important role in brain function.
Get enough sleep to have the physical and mental energy to tackle daily responsibilities. Adults typically need seven to nine hours of sleep every day.
Follow physician instructions to take care of chronic medical conditions such as diabetes, heart disease or autoimmune diseases.
Try to manage stress so it's not a constant part of life. Chronic stress can increase the risk of headaches, intestinal upset and other physical problems that can lead to poor mental health, as well.
Maintain social connections with friends and family. Not only do these connections contribute to happiness, but they also serve as a safety net in times of stress.
To learn more about mental health and finding help, explore the resources offered by the National Alliance on Mental Illness.
Learn more:
The Medical Minute is a weekly health news feature produced by Penn State Health. Articles feature the expertise of faculty, physicians and staff, and are designed to offer timely, relevant health information of interest to a broad audience.
If you're having trouble accessing this content, or would like it in another format, please email Penn State Health Marketing & Communications.