Highmark, Penn State University Athletics launch Nittany Fit challenge and rewards program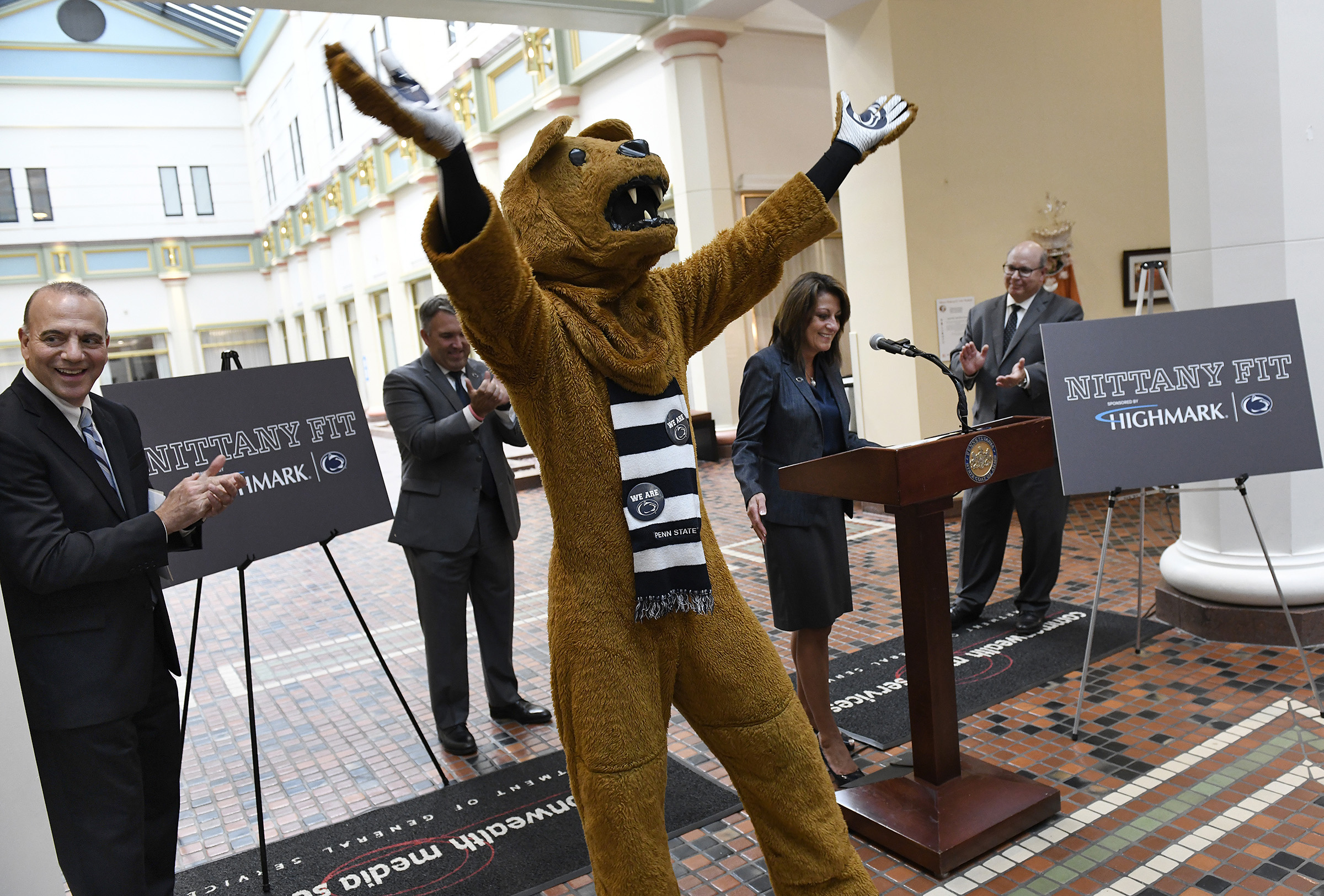 Highmark and Penn State University Athletics are teaming up to launch Nittany Fit, a new program that encourages Pennsylvanians to make healthy lifestyle choices and rewards participants for taking steps to improve their fitness, nutrition and mental and emotional well-being.
Through Nittany Fit, participants earn weekly prizes by completing three healthy lifestyle challenges. The more consistently that participants complete their weekly Nittany Fit challenges, the larger the rewards become—including being entered into contests to win prizes like Penn State football tickets. The Nittany Fit program is available to both Highmark members and non-members. To learn more about Nittany Fit and sign up for the program, visit nittanyfit.com.
"We want to help create a world where everyone embraces health—and a big part of achieving that goal is empowering people to take charge of their health," says Deb Rice-Johnson, president, Highmark Inc. "Factors like diet, exercise and stress have a major influence on a person's health status. But it's not always easy to make the right choices. People need education and encouragement—and we're excited to offer that through Nittany Fit in partnership with Penn State."
The Nittany Fit program furthers Highmark's commitment to the health and well-being of central Pennsylvanians. That commitment includes a joint $1 billion investment with Penn State Health to create a community-based network of primary, specialty and acute care; and develop new insurance products that offer high-quality, affordable health care close to where people work and live.
"Penn State Athletics is thrilled to partner with Penn State Health and Highmark on the Nittany Fit program. Highmark is a tremendous sponsor of Penn State and our values are aligned in supporting health and wellness initiatives on our campuses and in our communities throughout the state of Pennsylvania," said Scott Sidwell, Deputy Director of Athletics, Penn State Athletics.
If you're having trouble accessing this content, or would like it in another format, please email Penn State Health Marketing & Communications.