Aziz tapped to direct prominent regional vascular surgery group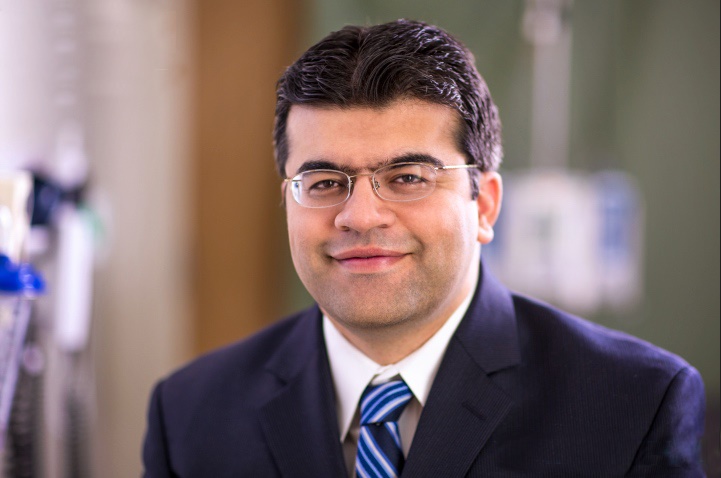 Dr. Faisal Aziz, chief of the Division of Vascular Surgery at Penn State Heart and Vascular Institute, will begin a three-year term as medical director for the Mid-Atlantic Vascular Study Group (MAVSG) of the Vascular Quality Initiative (VQI) this fall.
VQI standardizes vascular care nationwide, with particular attention to reporting vascular surgery outcomes and designating star ratings to institutions. The MAVSG aims to improve the quality, safety, effectiveness and cost of vascular health care by collecting and exchanging information. MAVSG includes 64 academic hospitals, community hospitals and centers in Pennsylvania, New Jersey, Delaware and Maryland.
"Having Dr. Aziz serve as MAVSG medical director will help enhance outcomes for patients with vascular disease both here and at hospitals throughout our region," said Dr. Larry Sinoway, Heart and Vascular Institute director.
Elected by his MAVSG peers to the medical director role, Aziz hopes to increase the number of hospitals in the national VQI registry and to ensure all Mid-Atlantic hospitals maintain the highest quality of patient care. His goal is to encourage institutions to maintain or improve their star ratings. Under his leadership, Penn State Health improved one-year follow-up for vascular surgery patients from 40% to more than 90% in four years.
If you're having trouble accessing this content, or would like it in another format, please email Penn State Health Marketing & Communications.