Amazon Alexa skill offers supportive care to breast cancer patients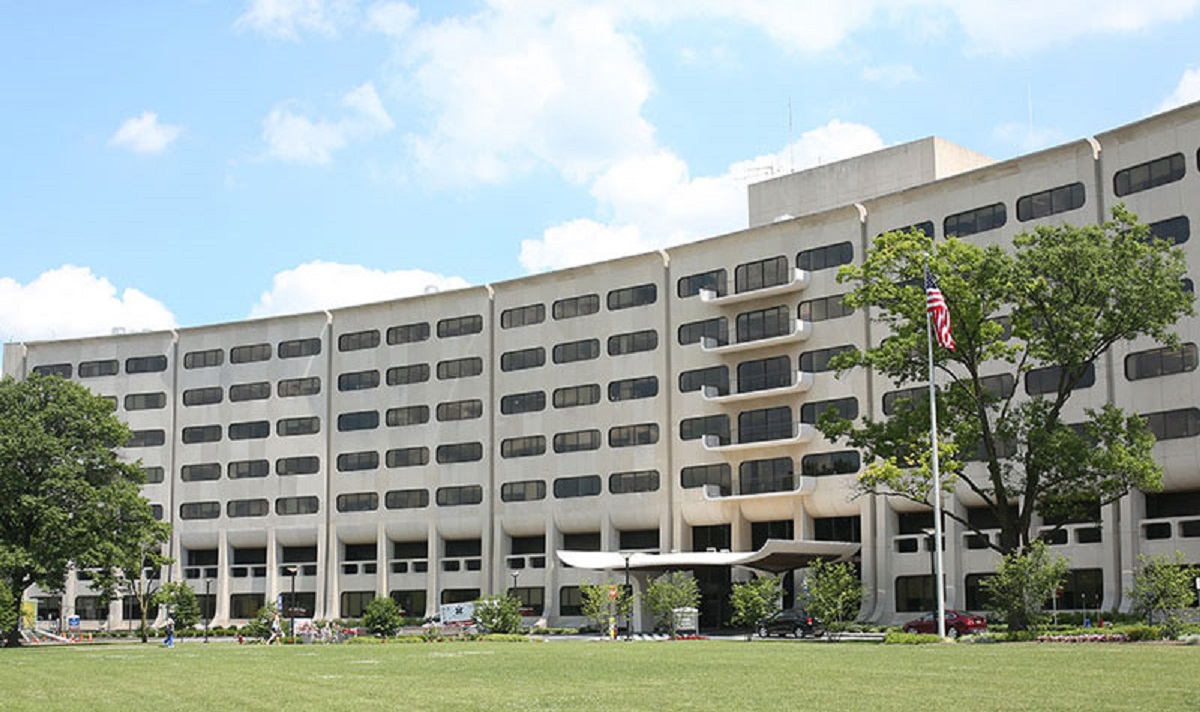 Individuals with metastatic breast cancer could soon have access to personalized, supplemental supportive care through their smart speaker, thanks to new research at Penn State.
A team of experts from the University's College of Medicine and the College of Information Sciences and Technology has developed an Amazon Alexa skill to remotely deliver validated interventions to metastatic breast cancer patients in the comfort of their own homes. Named Nurse AMIE, which stands for Addressing Metastatic Individuals Everyday, the platform is aimed at providing supportive care interventions to supplement medical treatment and improve the quality of life for its users.
"There's a need to create platforms and possibilities for metastatic breast cancer patients to be able to receive appropriate self-care, and to be able to be empowered to do what they can for themselves to address their symptoms," said Kathryn Schmitz, distinguished professor of public health sciences at Penn State College of Medicine.
Schmitz explained that while the life expectancy of patients with metastatic breast cancer has increased in recent years, the disease continues to be associated with significant morbidity and symptoms. Patients make frequent trips to the doctor to manage their medical issues, but often don't have time in those appointments to address secondary symptoms or supportive care needs.
"So you have this catch 22," said Schmitz, a researcher at Penn State Cancer Institute. "The great news is that individuals in this population are living for a longer time. The not-so-great-news is that they're living with significant symptom burden."
That's where Nurse AMIE comes in, interacting with users to address four key areas: pain, fatigue, sleep and psychosocial distress, such as anxiety and depression. Each day, a patient opens the skill on an Amazon Alexa Echo Show and is greeted by Nurse AMIE — portrayed on the screen by a nurse wearing a white lab coat — who delivers one of nearly a hundred different cheerful and engaging greetings. After answering questions about their current symptoms, users are presented with a recommended evidence-based intervention to help manage them—from short, guided meditation sessions, to exercise videos, to lessons in cognitive behavioral therapy.
"We're extending what the physicians have in their arsenal by giving these women Nurse AMIE," Schmitz said.
The idea for Nurse AMIE came from a similar mobile application previously developed by Penn State Health Breast Center, which serves as a tablet-based decision aid to help women navigate medical decisions after receiving a metastatic breast cancer diagnosis. Nurse AMIE was initially designed as a tablet-based supportive care aid, and recently shifted to leverage a conversational agent to further ease the use for patients.
"Our goal was to lower the burden for breast cancer patients by making sure they can use this supportive platform without worrying about which button to click or getting overwhelmed by the technology," said Saeed Abdullah, assistant professor of information sciences and technology. "We have seen an increasing number of individuals, particularly older individuals, become more inclined to use smart speakers. So this seemed like a really great opportunity to bring not only the clinical expertise, but also more accessible systems, to this specific population."
The researchers conducted a preliminary study in which they recruited six women with metastatic breast cancer to use Nurse AMIE to help manage their supportive care for two weeks. After those two weeks, the researchers measured each user's analytics, such as frequency of use, average time per session and average number of commands per session. They then interviewed each user to understand their unique experiences with the platform, such as ease of access and the need for more customization.
They are currently conducting a randomized control trial with additional patients to gain further insight into the usability and application of the system. While the current project is focused on helping patients with metastatic breast cancer, the researchers hope that Nurse AMIE could serve as the foundation for supportive care technology for a number of health issues.
"If we take a step back, in terms of the technology development, what we have learned from this project is probably going to be relevant for a lot of vulnerable communities," Abdullah said. "So the findings here and the methods we are building could be useful for a broad population."
Additional collaborators on the project include Bethany Kanski and Shawna Doerksen, both of Penn State College of Medicine; Ling Qiu, doctoral student at the Penn State College of Information Sciences and Technology; and Renate Winkels of Wageningen University and Research, Netherlands.
The researchers will present their extended abstract with preliminary findings at the virtual ACM Conference on Human Factors in Computing Systems (CHI) in May. Their work was supported by the American Institute for Cancer Research and the Tronzo Medical Informatics Endowment.
If you're having trouble accessing this content, or would like it in another format, please email Penn State Health Marketing & Communications.