Soleimani named interim director of Penn State Heart and Vascular Institute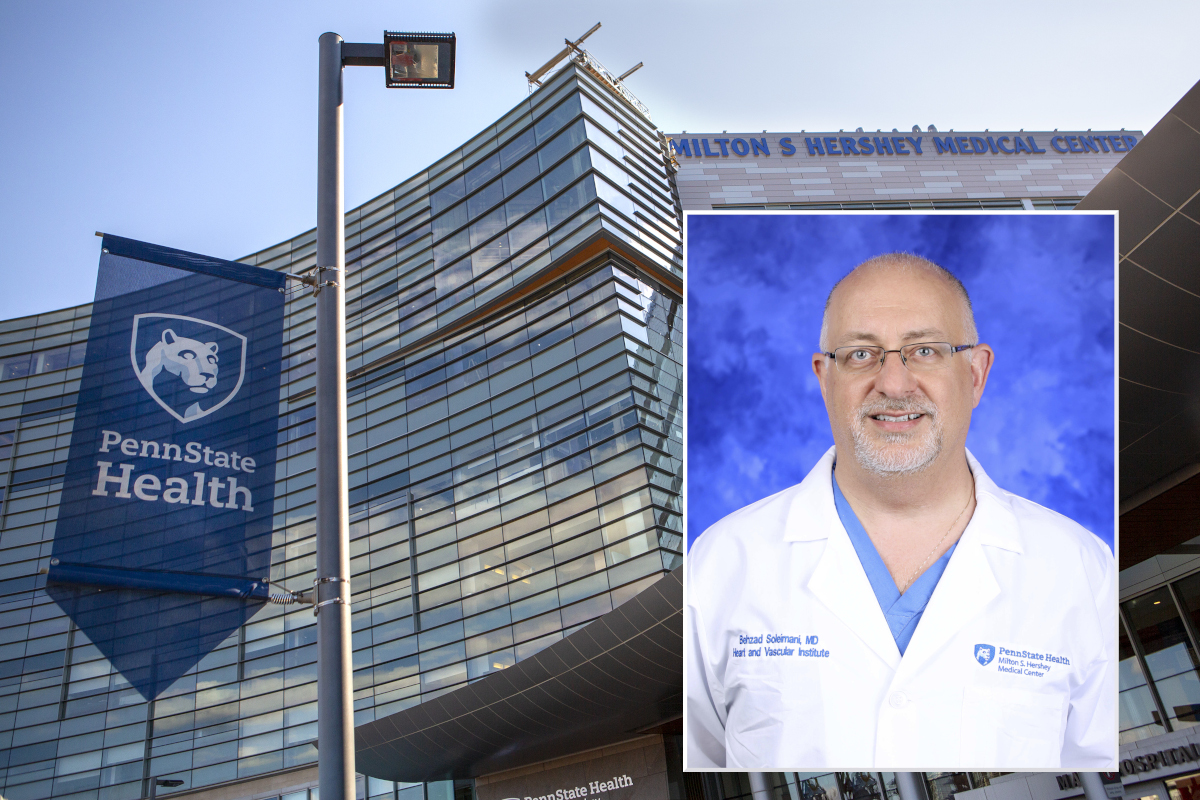 Dr. Behzad Soleimani has been selected to serve as interim director of Penn State Heart and Vascular Institute, effective May 1. Soleimani replaces Dr. Lawrence Sinoway, who announced in February that he is stepping down as the institute's director.
Soleimani, an internationally recognized heart surgeon, joined the faculty at Penn State Health Milton S. Hershey Medical Center in 2010. In 2015, he was appointed the surgical director of the Heart Transplantation and Mechanical Circulatory Support Program and, since that time, the heart transplant program has transformed into one of the most successful in the country, with one-year, post-transplant survival rates exceeding 95%.
Soleimani has pioneered novel techniques in minimally invasive surgery to remove and replace left ventricular assist devices (LVADs) so that patients whose hearts are supported with older generation devices benefit from the most modern available technology, without the need for reopening the sternum. He was also the first surgeon in the United States to use a titanium plug to seal the hole within the recovered heart of an adult patient after removal of an LVAD.
In 2015, Soleimani won a national award for implanting the second-highest number of total artificial hearts in the United States and the fourth-highest number in the world. He has served as program director for Cardiac Surgery since October 2019.
During his tenure, Soleimani has implemented quality improvement initiatives that resulted in significant improvement in outcomes after cardiac surgery. He has also presided over a number of key recruitments in cardiac surgery and overseen changes in care models in the intensive care unit.
Soleimani is a graduate of University of Cambridge, a fellow of The Royal College of Surgeons of England and a member of The Royal College of Physicians of London. He achieved board certification in cardiothoracic surgery from The Royal College of Surgeons in 2005. He was awarded a doctorate degree in transplantation immunology from Imperial College London in 2007.
Penn State Health is conducting a national search for Sinoway's permanent replacement.
If you're having trouble accessing this content, or would like it in another format, please email Penn State Health Marketing & Communications.