Home away from home: Every member of the Diaz family has worked for Holy Spirit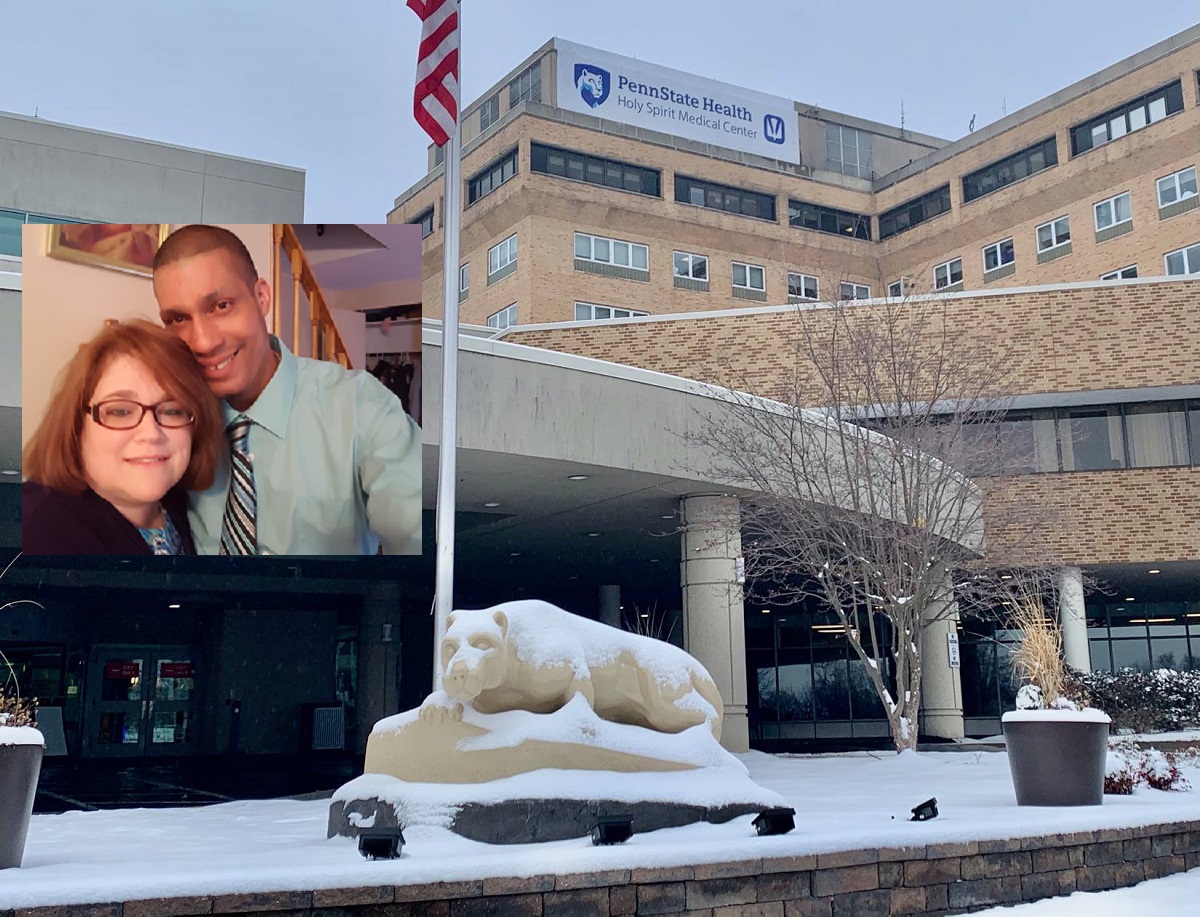 Located just a mile from their house and even closer to their heart, Penn State Health Holy Spirit Medical Center feels like home to the Diaz family.
At some point in their lives, Ellen and Eddie Diaz and all five of their sons have worked there, making it the go-to place for happy employment. Rounding out the family tree, Ellen's brother, Anthony Rush, is a security officer at Holy Spirit.
"I just love it here. Everybody tries to help each other out, and we have each other's back," said Ellen Diaz, who began working at Holy Spirit in 2002 as a credentials specialist in the medical staff office and stayed for 14 years.
After Geisinger took over Holy Spirit, she left because she felt her job might be eliminated and went to work for Penn State Health. Now, she's back at Holy Spirit as a dispatcher in the security department.
"I'm so happy to be back. I feel like I never left," she said. "I'm seeing so many people I still know, and everyone is just so nice."
Eddie Diaz currently works as a floor technician at Holy Spirit with Sodexo, a job he took two years ago after working for the Archdiocese of Harrisburg. "My husband always felt he wanted to work in a hospital, and he knew how much I loved it here," his wife said.
Their son, Luis Diaz, currently works in patient registration in the emergency department. His brothers previously worked in patient transport, patient registration and for Sodexo.
"When my boys were looking for work, I always told them, try Holy Spirit. It's a great place to work,' Ellen Diaz said.
One of her greatest memories is working alongside Sister Romaine Niemeyer, former CEO of Holy Spirit, whose mission she shared – caring about people and making them feel comfortable and safe.
"Sister Romaine really lived that mission, and I do too," Ellen Diaz said. "Even in my current job, if a patient has lost something – even their favorite book – and I can find it, it feels good when you can return it to them."
Her days as a security dispatcher are busier than people might think, she said, as she tackles anything from searching for lost patient belongings to ensuring incoming employees have the proper badges and access to buildings they need.
"I just like our mission and values – that we always have the patient's best interest at heart," said Diaz, who experienced that first hand when she and other family members were treated at Holy Spirit. "I'm very proud to work here."
If you're having trouble accessing this content, or would like it in another format, please email Penn State Health Marketing & Communications.