Penn State Health Children's Hospital ranks among the best in the nation for more than a decade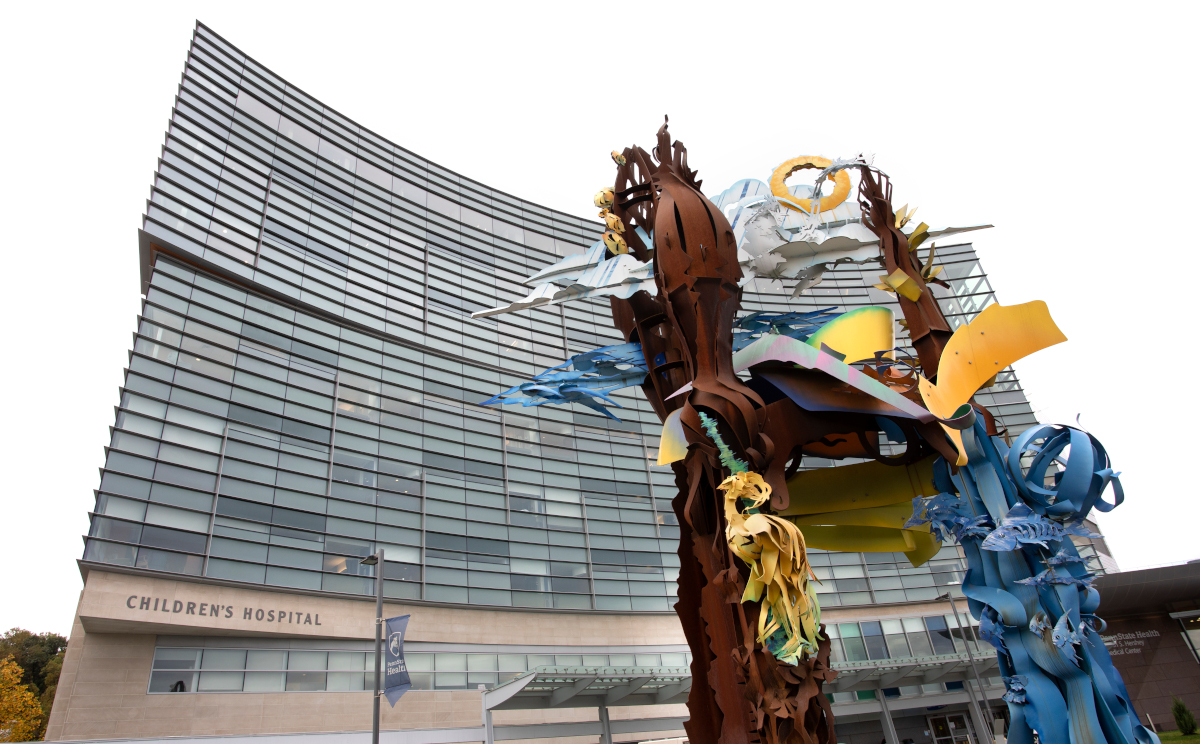 U.S. News & World Report has ranked Penn State Health Children's Hospital as one of the nation's best for children in multiple specialties. This marks the 11th consecutive year the Children's Hospital has been recognized for its exceptional patient care.
The Children's Hospital ranked in cancer, cardiology and heart surgery, neonatology, nephrology and pulmonology in the magazine's 2021-2022 Best Children's Hospital rankings.
The U.S. News Rankings highlight the top 50 hospitals in each of ten pediatric specialties: cancer, cardiology and heart surgery, diabetes and endocrinology, gastroenterology and gastrointestinal surgery, neonatology, nephrology, neurology and neurosurgery, orthopedics, pulmonology and urology. The rankings are based on clinical data including patient safety, infection prevention and nurse staffing, as well as responses from more than 11,000 pediatric specialists about where they would send the sickest children in their specialty.
"This recognition is a validation of what our physicians, nurses and staff are committed to every day – providing our patients and their families with world class health care," said Dr. Michael Beck, interim chair of the Department of Pediatrics at Penn State Health Children's Hospital.
In October 2020, hospital officials cut the ribbon on a three-floor expansion project, which brought more pediatric beds for enhanced access to nationally-ranked care in the central Pennsylvania region. The expanded Children's Hospital features state-of-the-art technology, a new Women and Babies Center, the region's only Level IV neonatal intensive care unit (NICU) and a Small Baby Unit, created specifically for growth and improved brain development.
"As the region's only Children's Hospital, this ranking is a reflection of the tremendous expertise, talent, dedication and compassion of our faculty and staff and the exceptional care they provide to patients and families," said Deborah Berini, president of Penn State Health Milton S. Hershey Medical Center.
Established in 2007, U.S. News & World Report Best Children's hospital rankings help families with life-threatening and rare illnesses find the best care available. This year's rankings will be published in U.S. News & World Report's "Best Hospitals 2022" guidebook, set for release in September.
If you're having trouble accessing this content, or would like it in another format, please email Penn State Health Marketing & Communications.