Childhood insomnia symptoms associated with development of mood, anxiety disorders in adulthood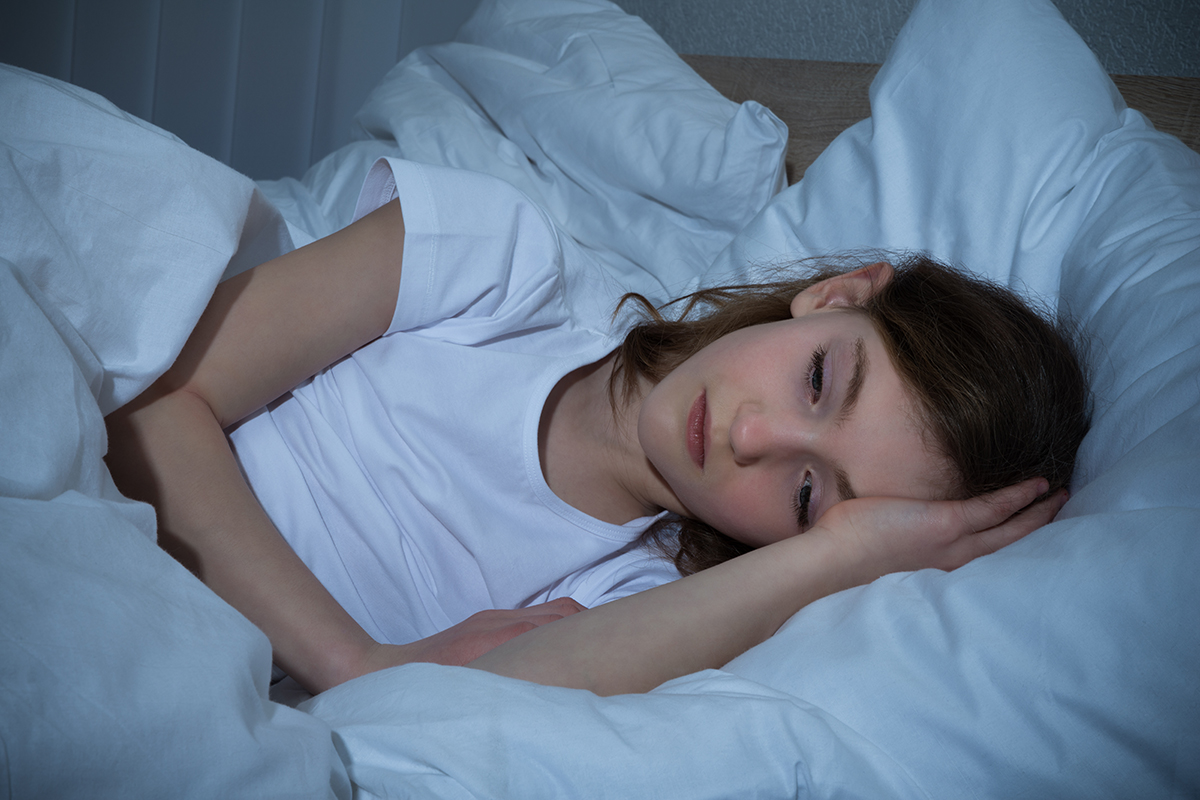 Childhood insomnia symptoms that persist through adolescence into adulthood are strong determinants of mood and anxiety disorders in young adults, according to a study by Penn State College of Medicine researchers presented at SLEEP 2021. They said their results highlight why it is critical to address children's inability to fall asleep and stay asleep to prevent the development of internalizing disorders – which include depressive disorders and anxiety disorders.
The researchers analyzed data from the Penn State Child Cohort, a population-based sample of 700 children studied in the sleep lab – some of whom were followed up with when they were adolescents and then again as young adults. Their results show that insomnia symptoms persisting from childhood through adolescence and into young adulthood were associated with a 2.8-fold increased risk of adult internalizing disorders. Insomnia symptoms that were newly developed in young adulthood were associated with a 1.9-fold increased risk of internalizing disorders.
"No increased risk of internalizing disorders was found for children whose insomnia symptoms improved in the transition to adolescence and did not return in young adulthood during the study period," said Julio Fernandez-Mendoza, lead researcher and associate professor of psychiatry and behavioral health at Penn State Health Sleep Research and Treatment Center.
"Many adults with mood and anxiety disorders seen in primary care or specialized clinics report an onset of their insomnia symptoms in their youth years. They also report not receiving sleep-specific care until middle age, once their mental health problems have also already become chronic," Fernandez-Mendoza said. "Our new findings indicate that early sleep interventions are warranted to prevent future mental health problems, as children whose insomnia symptoms improved over time were not at increased risk of having a mood or anxiety disorder as young adults."
This study was supported by funding from the National Heart, Lung and Blood Institute of the National Institutes of Health. The content is solely the responsibility of the authors and does not necessarily represent the official views of the NIH.
Read more on the Sleep Meeting Website
If you're having trouble accessing this content, or would like it in another format, please email Penn State Health Marketing & Communications.