Woodstream gifts $100,000 to Children's Miracle Network at Penn State Health Children's Hospital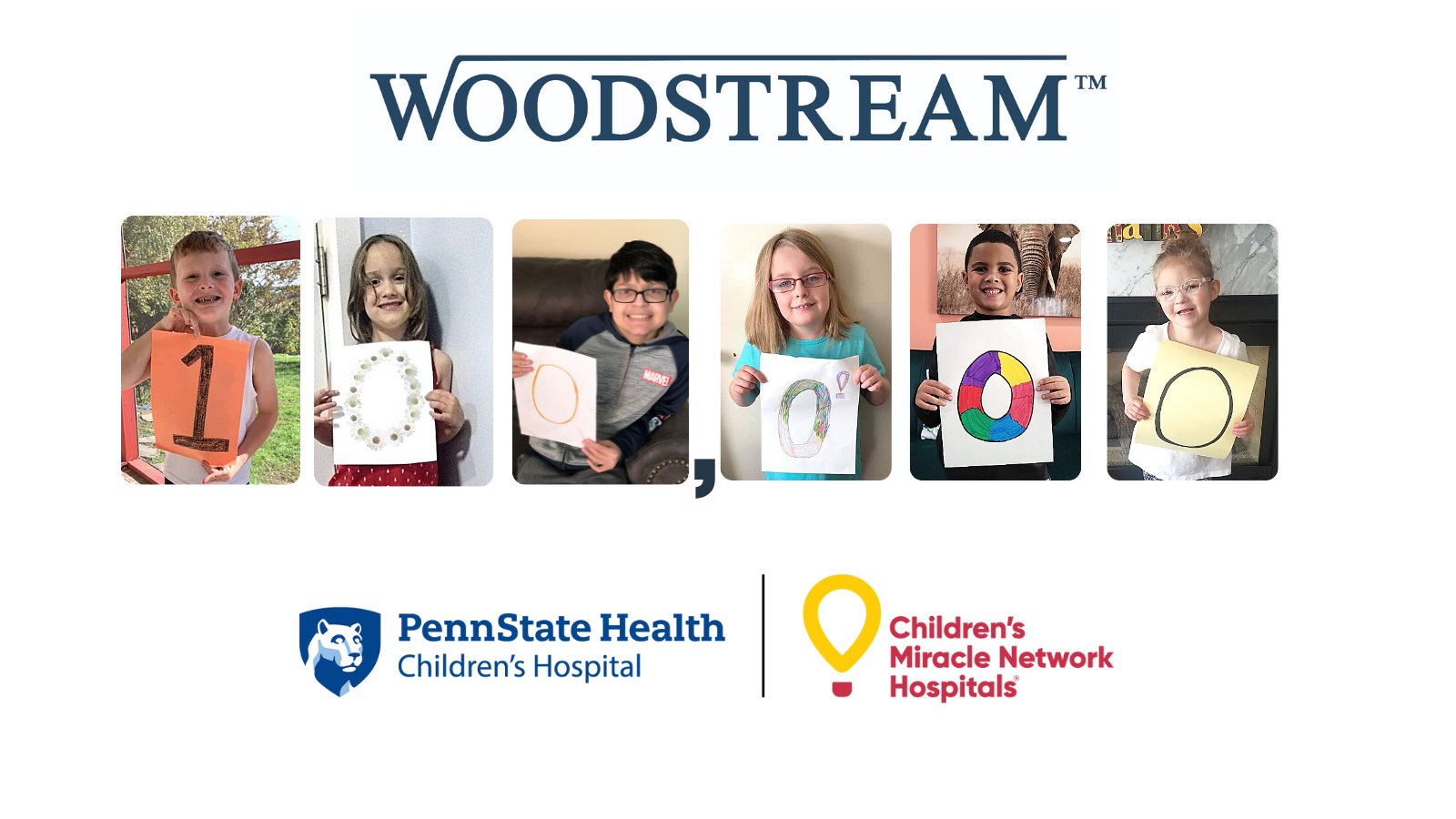 Woodstream Corporation announced a $100,000 gift to Children's Miracle Network (CMN) at Penn State Health Children's Hospital to fund life-saving equipment, family-centered programs and transformative research. The gift marks the start of a new partnership between CMN and Woodstream. Employees celebrated the announcement during a virtual kick-off event on Oct. 8. Woodstream also matched gifts raised by employees, resulting in an additional $5,050 contribution.
Woodstream, a pest and animal control and birding company, is headquartered in downtown Lancaster, Pa. and has six additional locations, including Mechanicsburg and Lititz. "Children's Miracle Network is an important charity partner for Woodstream because our community mission is to give to those organizations where we live that help our neighbors, friends, and employees," said Miguel Nistal, president and CEO of Woodstream.
"This is an incredible way to jumpstart a wonderful partnership, and we are grateful to Woodstream for recognizing the need to support life-saving care for local sick and injured children in our community," said Danielle Sunday, executive director, health system development at Penn State Health. "From programs like Child Life that help make the hospital experience less scary for kids, to equipment for our Life Lion team, and to care items for families in the Neonatal Intensive Care Unit, Woodstream's support will give kids the #GiftofGrowingUp." Woodstream's Knoxville location is also raising funds for Children's Miracle Network at East Tennessee Children's Hospital.
About Children's Miracle Network at Penn State Health Children's Hospital
Children's Miracle Network Hospitals is a non-profit organization that has affiliations with 170 children's hospitals including Penn State Children's Hospital. Gifts raised locally through Children's Miracle Network (CMN) fund equipment, patient programs, and pediatric research at Penn State Health Children's Hospital, which is the only children's hospital between Pittsburgh and Philadelphia fully equipped to treat the most severely ill children of central Pennsylvania. CMN's mission to save kids' lives and improve their quality of care is part of "A Greater Penn State for 21st Century Excellence," a fundraising campaign focused on three key imperatives: Open Doors, Create Transformative Experiences, and Impact the World. Learn more at greaterpennstate.psu.edu.
If you're having trouble accessing this content, or would like it in another format, please email Penn State Health Marketing & Communications.