Dr. Rodrigue Mortel remembered for his contributions to Penn State College of Medicine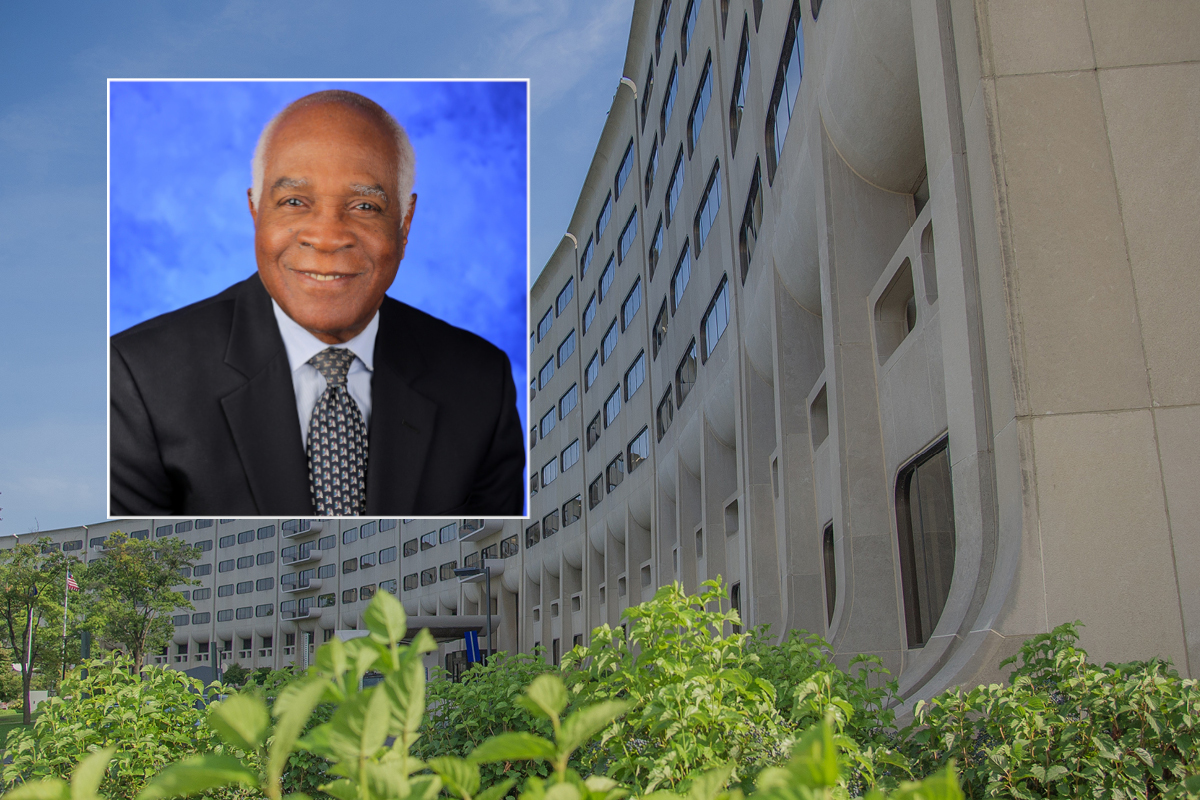 Dr. Rodrigue Mortel, 88, past chair of Penn State College of Medicine's Department of Obstetrics and Gynecology and professor emeritus, passed away on April 22.
Mortel retired in 2002 following a 30-year tenure with Penn State Health Milton S. Hershey Medical Center. He joined Penn State's College of Medicine as an assistant professor in 1972, and rose to full professor in the Department of Obstetrics and Gynecology five years later; he became the first black foreign-educated chair of one of the 126 medical schools that have an obstetrics and gynecology department. Finally, in 1995, he was promoted to associate dean and became the founding director of the Penn State University Cancer Center, the forerunner to Penn State Cancer Institute.
"We are truly saddened by the passing of Dr. Mortel, whose prolific efforts supported the growth and reputation of Penn State College of Medicine and the Milton S. Hershey Medical Center long after his tenure ended," said Dr. Kevin Black, College of Medicine interim dean. "He will be remembered not only for helping to train aspiring physicians and conducting groundbreaking research in our labs, but his passionate humanitarian efforts long after he retired."
After 13 years as department chair, Mortel was named founding director in 1995 of Penn State Cancer Institute, where he discovered a new treatment for uterine cancer. He remained involved in educating young doctors and researchers. Current College of Medicine students will recognize his name among the four learning societies implemented in the 2013-2014 year.
"Education has been my passion from the age of 11," Mortel said when presented with the Penn State Alumni Association's Honorary Alumni Award in 2015. "Not only did I educate myself to a high level, but I also make sure that everything I do, at least in this country, is to provide education. That's why we endowed two visiting lectureships."
The Rod and Ceil Mortel Visiting Scholar in Obstetrics and Gynecology started at the College of Medicine in 1999, followed by the Rod and Ceil Mortel Visiting Scholar in Cancer Research in 2001.
In 1997, he established the Mortel Family Charitable Foundation, the first US 501(c)3 charitable organization to work in all levels of education in Haiti. It serves 1,200 students between five schools in Gonaïves, including 3- and 4-year-old preschoolers, adult literacy students and youth learning trades.
Prior to his retirement from medicine in 2002, Mortel was ordained a deacon in the Roman Catholic Church. In addition to service in the Diocese of Harrisburg and in his home diocese of Gonaïves, he served as missions chair in the Archdiocese of Baltimore, where he inspired many to support his homeland of Haiti.
If you're having trouble accessing this content, or would like it in another format, please email Penn State Health Marketing & Communications.