College of Medicine welcomes first vice dean of diversity, equity and belonging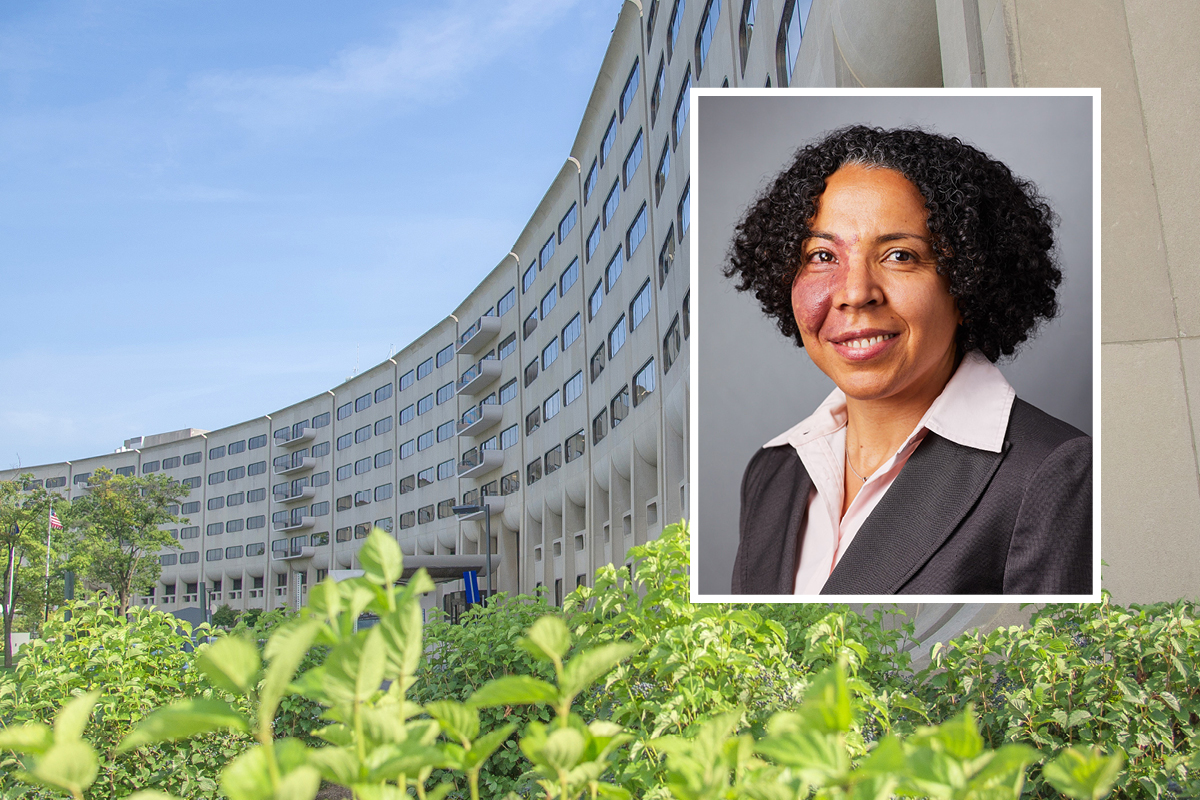 Dr. Inginia Genao began her appointment as Penn State College of Medicine's first vice dean of diversity, equity and belonging on April 1. She will engage faculty, staff and students in work to advance the college's goal of creating a welcoming and supportive culture that prioritizes a diverse workforce and student body.
Genao will implement equity and inclusion initiatives that align with the College of Medicine's strategic plan by developing programs that minimize bias in admissions, employment and promotion; eradicating racism within operations; expanding pipeline programs and scholarship opportunities; promoting curriculum development that advances critical thinking about cultural diversity; overseeing the implementation of accommodations for individuals with disabilities; and providing policy guidance.
"I am thrilled to join the Penn State College of Medicine family and want to thank those who reached out to welcome me," Genao said. "I look forward to partnering with faculty, staff and students to advance diversity, equity and belonging in our community and beyond. We all contribute to diversity, and we are stronger together."
Genao comes to the College of Medicine from Yale School of Medicine, where she proved to be an accomplished leader in diversity, equity and inclusion. She was a faculty member there for 16 years, first serving in the role of medical director of the Adult Primary Care Center, and later serving as the associate chair for diversity and inclusion in the Department of Medicine and as director of diversity, equity and inclusion for Graduate Medical Education. In her time at Yale, Genao created a new visiting program for underrepresented minority medical students and published on how standardized testing adversely impacts the admission of underrepresented minority candidates to medical school. She also implemented a project called "TEACH Doc" that educates medical trainees regarding racial bias and microaggression.
Prior to her appointment at Yale, Genao was an assistant professor at Emory University, where she founded the Department of Multicultural Affairs and the International Medical Center at Grady Memorial Hospital. She is the recipient of various awards, including Yale's Faculty Award for Achievement in Clinical Care, the Community Leadership Award from the Georgia Hospital Association, the National Association of Public Hospitals' Safety Net Award and the Health Leadership Award from the National Hispanic Medical Association. Most recently, she received the American College of Physicians Connecticut Chapter Award and the Herbert W. Nickens Minority and Representation in Medicine Award from the Society of General Internal Medicine, both in recognition of her extraordinary work in diversity, equity and inclusion.
In her new role at the college, Genao will set specific goals and initiatives for her team, while also collaborating with Lynette Chappell-Williams, vice president and chief diversity officer for Penn State Health, to integrate ideas on how to mitigate bias, build a more inclusive workplace and enable workforce diversity growth.
"I look forward to partnering with Dr. Genao to enhance diversity, equity, inclusion and belonging in our workforce and student body," said Dr. Kevin Black, interim dean. "Her leadership will help us advance our strategic plan goal to create a more inclusive, safe and respectful culture that supports the well-being and professional development of learners, staff and faculty."
If you're having trouble accessing this content, or would like it in another format, please email Penn State Health Marketing & Communications.