Orthopaedic surgery resident Thomas recognized for exceptional teaching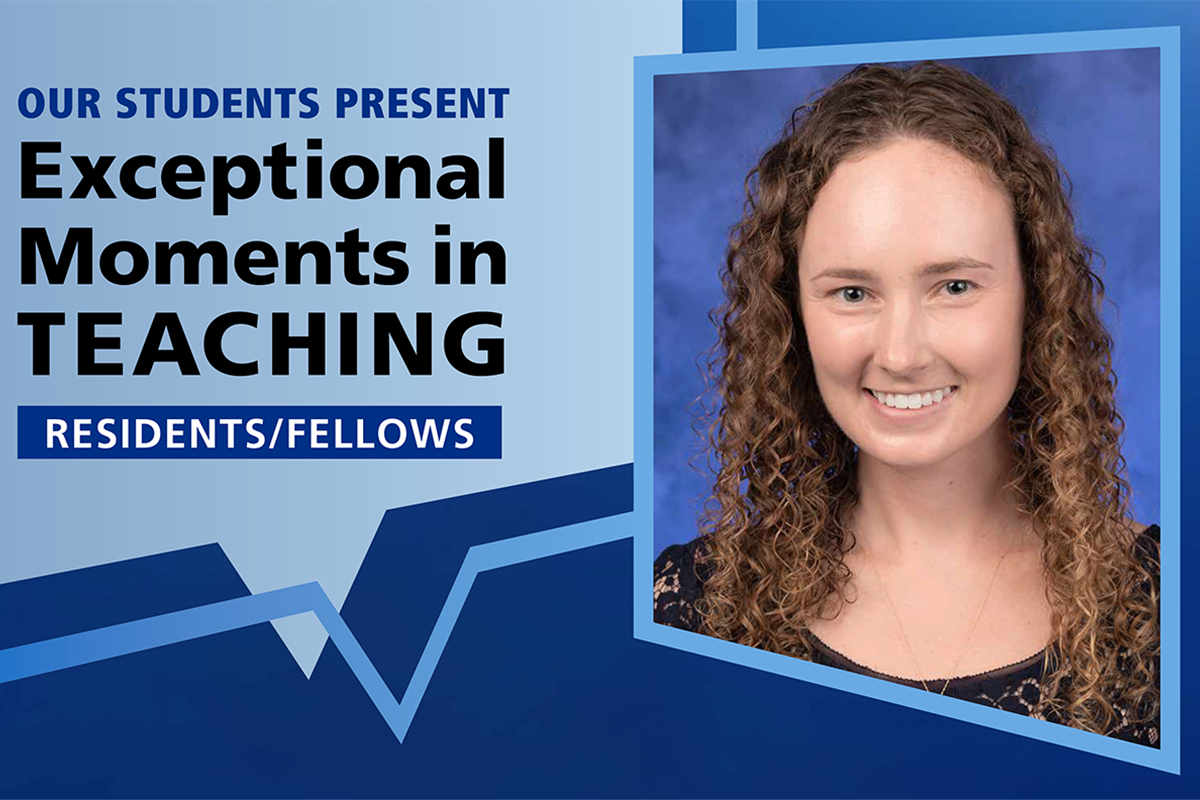 Dr. Rachel Thomas, an orthopaedic surgery resident at Penn State Health Milton S. Hershey Medical Center, was recognized in December 2022 as part of the Exceptional Moments in Teaching program of Penn State Health and Penn State College of Medicine.
"Dr. Thomas went above and beyond her role as a resident in medical student education and patient care while I had the opportunity to work with her," a current student wrote. "Before each case, she would review relevant anatomy, ways that I could be helpful during patient positioning and prep, and the general steps of the procedure. After cases, she would review post-op imaging and explain the post-op plan.
"For pediatric patients, Dr. Thomas would take the time to place matching casts on the child's stuffed animal. It was not uncommon to see her walking patients and their families to destinations within the medical center or providing them with directions. Two separate times on call when we were not busy, she took the time to visit with patients on her service when she knew they did not have family visiting."
Thomas is a third-year resident who completed her undergraduate degree at the University of Mary Washington, Fredericksburg, Va., and her medical degree at Penn State. She is passionate about mentoring medical students. In her free time, Thomas enjoys running, baking and spending time with family and loved ones.
Penn State College of Medicine's Office for a Respectful Learning Environment recognizes exceptional faculty, residents and fellows with the monthly "Exceptional Moments in Teaching" program. Each month, one faculty member and one resident/fellow are highlighted for their contributions. College of Medicine students are invited to submit narratives about faculty members, residents, nurses or any other educators who challenge them and provide an exceptional learning experience using the online nomination form.
The Office for a Respectful Learning Environment fosters an educational community at Penn State College of Medicine in which all learners and educators feel supported, challenged, valued and respected. It serves all learners at the College of Medicine: medical students, graduate students, physician assistant students, residents and fellows.
See previous faculty and resident/fellow honorees here.
If you're having trouble accessing this content, or would like it in another format, please email Penn State Health Marketing & Communications.