Morrell named December DAISY Award recipient by Holy Spirit Medical Center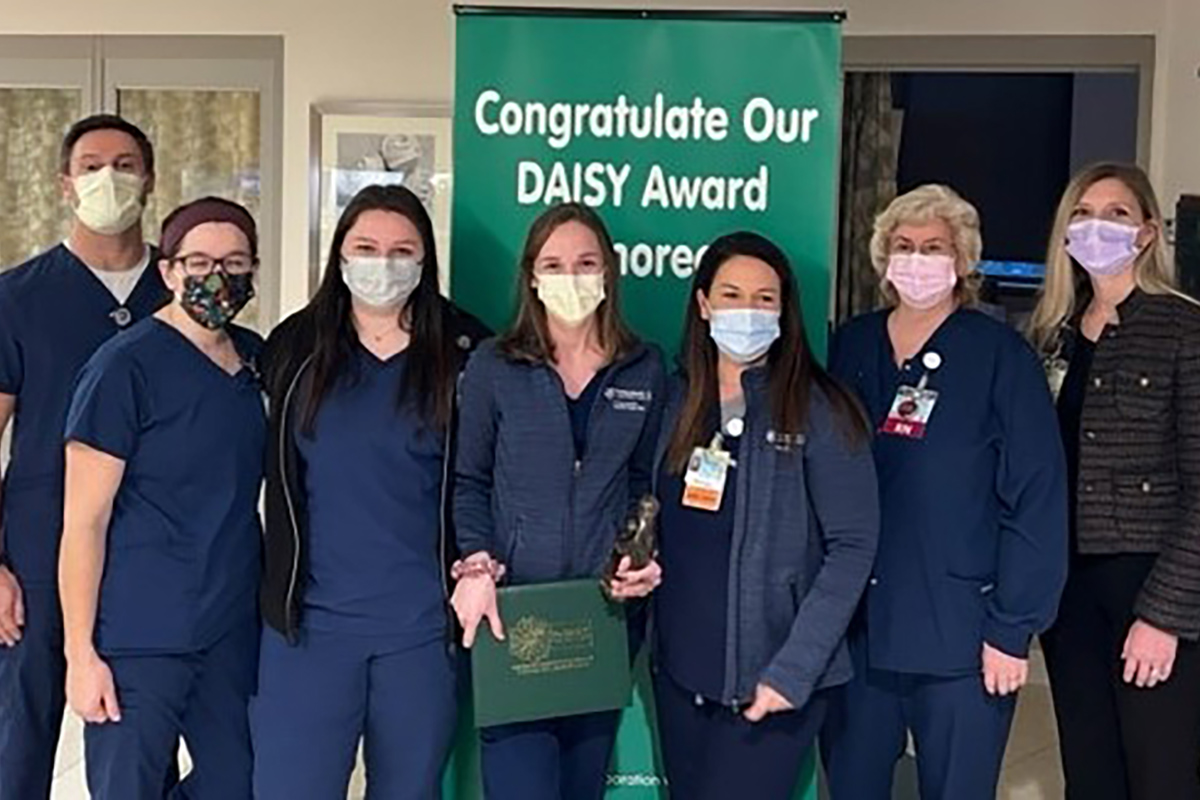 Penn State Health Holy Spirit Medical Center presented the December 2022 DAISY (Diseases Attacking the Immune System) Award to Jessica Morrell, a registered nurse in the Cardiovascular Intensive Care Unit.
Two colleagues nominated Morrell. They said she is "the epitome of what a nurse should be," and praised Morrell for her consistent, compassionate care and for going above and beyond to help her patients.
Her nominators shared a recent example. The wife of a cardiac arrest patient on their unit broke her hip the day after her husband's cardiac event. She needed surgery and could not leave her hospital bed. Morrell worked with the couple's care teams so the husband could visit his wife. Morrell's nominators said that the couple was "so happy to be reunited again for a little time before her surgery."
"Jess always takes time to do baths for her patients and braid their hair," her nominators wrote. "She always leaves her patients in pristine condition. Not only does Jess care well for her patients, but also her coworkers. She is always willing to help wherever needed and is a great resource on the unit."
The DAISY Award is monthly accolade that recognizes nurses for their skillful, compassionate care and their daily support of patients and families. It was created in memory of Patrick Barnes who died at age 33 of complications of Idiopathic Thrombocytopenic Purpura. The DAISY Foundation was established by his family to keep his spirit alive. Its primary mission is to express gratitude to nurses for the work they do for patients and their families every day. 
Staff members, patients and their families may nominate a nurse for the award. If you'd like to recognize a nurse at Penn State Health Holy Spirit Medical Center who made a difference in a patient's care, please complete the DAISY Award nomination form and share your story.
If you're having trouble accessing this content, or would like it in another format, please email Penn State Health Marketing & Communications.