First responders, others converge on Hershey Medical Center campus to 'Light Up the Night'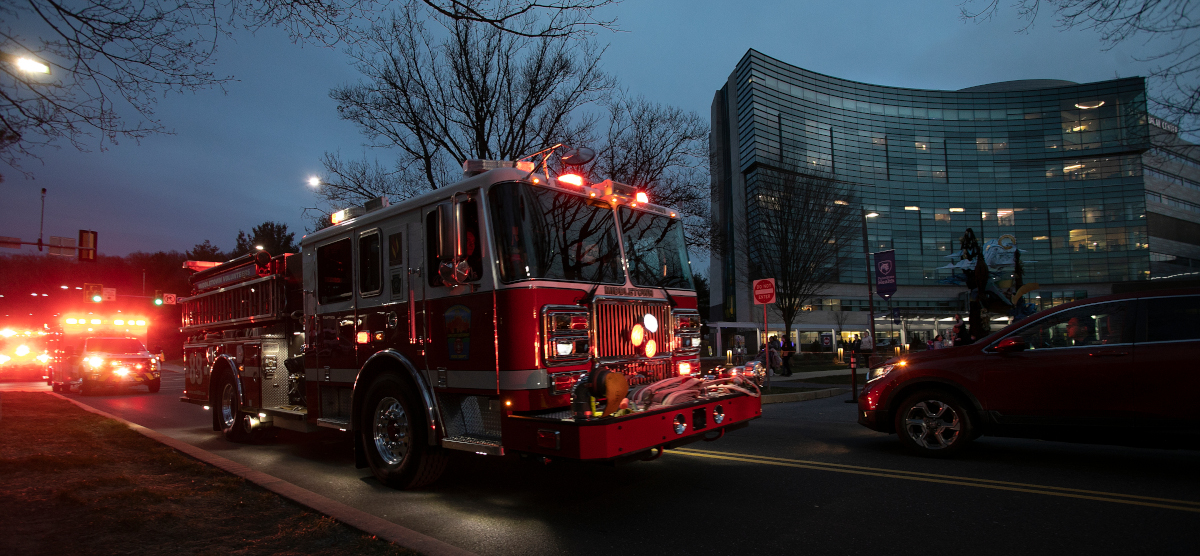 At least 100 vehicles representing more than 90 organizations filled the night sky with flashing lights of many different colors, all in an effort to brighten the spirits of patients and families at Penn State Health Children's Hospital.
"Light Up the Night," which took place on Tuesday, March 21, included dozens of law enforcement, EMS and fire agencies from across central Pennsylvania, as well as several towing companies, the Pennsylvania Turnpike Commission, Pennsylvania State Police, PennDOT and the Pennsylvania Emergency Management Agency. The event – in its second year – was organized by a consortium of local and regional agencies.
The participants also teamed up to provide giveaways for young patients, including flashlights and coloring books.
If you're having trouble accessing this content, or would like it in another format, please email Penn State Health Marketing & Communications.