Medical students find their futures during 2023 Match Day tradition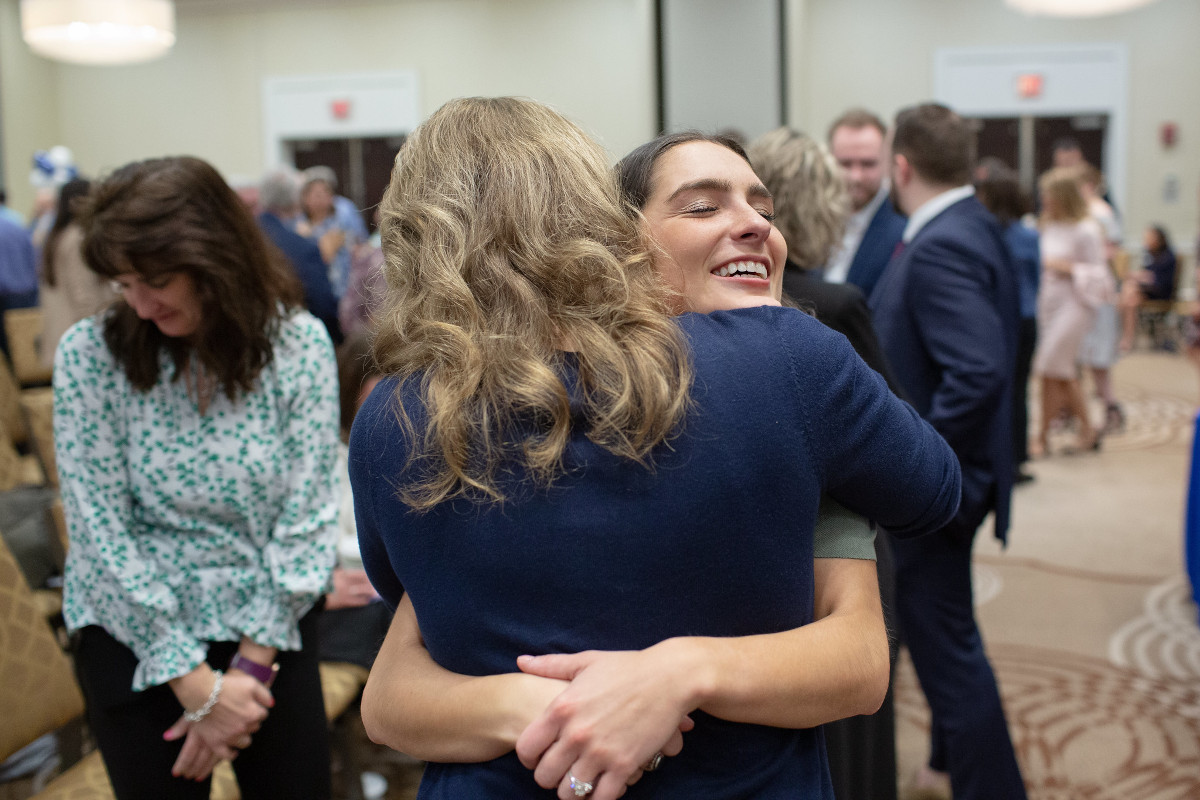 Fourth-year medical students at Penn State College of Medicine gathered in person to celebrate Match Day on March 17. The annual tradition, carried out by medical schools across the country, involves students and their friends and families coming together to find out which residency programs students will join to complete the next phase of their training.
The event, which took place at the Sheraton Harrisburg Hershey Hotel, included a countdown to the moment the students ripped their envelopes open, followed by cheers and celebration from students and their loved ones.
"These students have had the unique experience of medicine before, during and after a global pandemic and are well equipped to handle adversities they may face," said Dr. Emmanuelle Williams, associate professor of medicine and associate dean for student affairs. "We are immensely proud of each of them and wish them all well in their future endeavors."
About 40% of the College of Medicine graduates are accepting residency appointments in Pennsylvania, with 34 of those graduates matching to programs at Penn State Health. The rest of the students are headed for programs across the country. Thirty-six percent of the graduates are entering primary care residencies. Of the 149 students who took part in Match Day, six students will receive their training at military medical centers.
"On behalf of the entire College of Medicine community, congratulations to our fourth-year medical students," said Dr. Kevin Black, interim dean at the College of Medicine. "We all look forward to their successes and the difference they will make in the lives they serve. No matter where their next chapter may take them, they will always have a home here in Hershey and Penn State."
View a list of 2023 residency matches, sortable and searchable by area of specialty and residency destination here.
If you're having trouble accessing this content, or would like it in another format, please email Penn State Health Marketing & Communications.