Penn State Health recognizes International Women's Day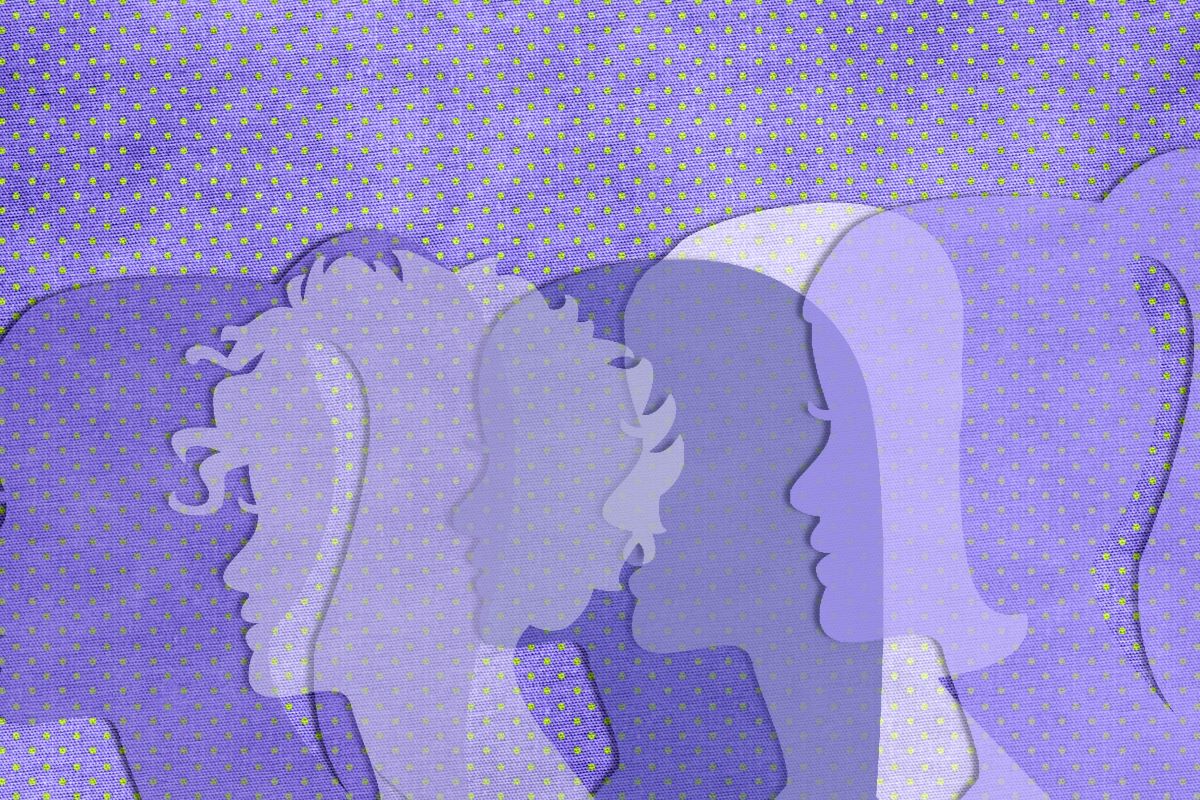 Penn State Health recognizes International Women's Day on Wednesday, March 8, honoring this year's theme of "Embrace Equity."
"Imagine a gender equal world. A world free of bias, stereotypes, and discrimination. A world that's diverse, equitable and inclusive. A world where difference is valued and celebrated. Together we can forge women's equality. Collectively we can all #EmbraceEquity."
International Women's Day grew out of the labor movement and became a recognized annual event by the United Nations. The day is an opportunity to celebrate how far women have come in society, politics and economics and to raise awareness of their continued inequality. 
Challenging inequality in health care
As Penn State Health continues to prioritize health equity, it is important to understand gender equity in health care and the areas in which women are disproportionately impacted by diseases and face inequities in health care and health-related careers.
Closing this equity gap requires an expansion of the definition of women's health beyond traditional areas of focus, like reproductive health, to include an array of other diseases and health conditions noted by the Women's Health Equity Initiative:
Alzheimer's disease

Two-thirds of the 5.8 million American with Alzheimer's disease are women.
63% of all unpaid Alzheimer's disease and dementia caregivers are women.

Maternal health:

Approximately 10% of births in the United States occur in counties that have limited access to maternity care.
More than 2.2 million women of childbearing age live in maternity care "deserts," both in rural and urban areas.
Black women are three to four times more likely to die in childbirth than non-Hispanic white women.

Menopause

34% of women with menopause symptoms are not diagnosed and do not know they are in the menopause transition.
20% of women go 12 or more months before their transition into menopause is formally identified by their health care provider.

Women and heart disease

Cardiovascular disease is the leading cause of death in women, yet women make up less than 40% of participants in pivotal cardiovascular drug trials.
In 2020, heart disease was responsible for the deaths of 314,186 women—or about 1 in every 5 female deaths.
In addition, women are also the primary caregivers for their families. According to the National Alliance for Caregiving, 61% of family caregivers are women, and 80% of household health care decisions are made by women.
Exploring the roles of women in health care
Women comprise one-third of professionally active physicians in the United States and more than half of all new medical school graduates. They also make up 63% of physician assistants, 83% of nurses and 88% of nurse practitioners, according to the U.S. Bureau of Labor Statistics.
Here are some women in medicine who have provided and are currently working on innovative contributions to the field:
Rachel Schneerson, MD: developed a vaccine against Haemophilus influenzae type b (more commonly referred to as Hib). The bacterium used to cause about 20,000 cases a year in the U.S., mostly in young children under 5, and it was a primary cause of bacterial meningitis in children. The vaccine's introduction in the 1980s caused the number of Hib cases to fall by more than 99%.
Mary Guinan, MD, PhD: worked on the smallpox eradication campaign in India, was one of the first to sound the alarm over the AIDS epidemic and was the first woman to serve as a chief scientific advisor at the Centers for Disease Control and Prevention. She is known to push boundaries in medicine and epidemiological research.
Julielynn Wong, MD, MPH: a Harvard-educated physician-scientist who is also an international expert in 3D printing, robotics and telemedicine. Leveraging both her clinical expertise and technological training, Wong designed a solar-powered 3D printer system that can fit in a carry-on bag. This made it possible for medical supplies to be printed in hard-to-reach areas around the globe or even in space.
Maria Elena Bottazzi, PhD: a researcher at Baylor College of Medicine working on vaccines for neglected tropical diseases such as Chagas disease, leishmaniasis, hookworm, schistosomiasis and more. If successful, the vaccines she is working on would prevent millions of death and may help protect the health and livelihoods of the world's most vulnerable populations.
Nina Shah, MD: studies CAR T-cell therapy, a relatively new way to treat cancer using the body's own immune system, at the University of California, San Francisco Helen Diller Comprehensive Cancer Center.
How International Women's Day is celebrated in other countries
Here are some of the ways International Women's Day is recognized and celebrated around the world:
In Russia, flower sales double in the days around March.
In China, many women are given a half-day off work.
In Italy, International Women's Day is called la Festa della Donna and is celebrated by giving mimosa blossoms.
However, you may honor or celebrate the day, let's embrace equity for all and celebrate the women who are making strides in health care and beyond. Happy International Women's Day!
Click here to download a Women's History Month virtual background.
If you're having trouble accessing this content, or would like it in another format, please email Penn State Health Marketing & Communications.