Penn State Health Children's Week kicks off at Children's Hospital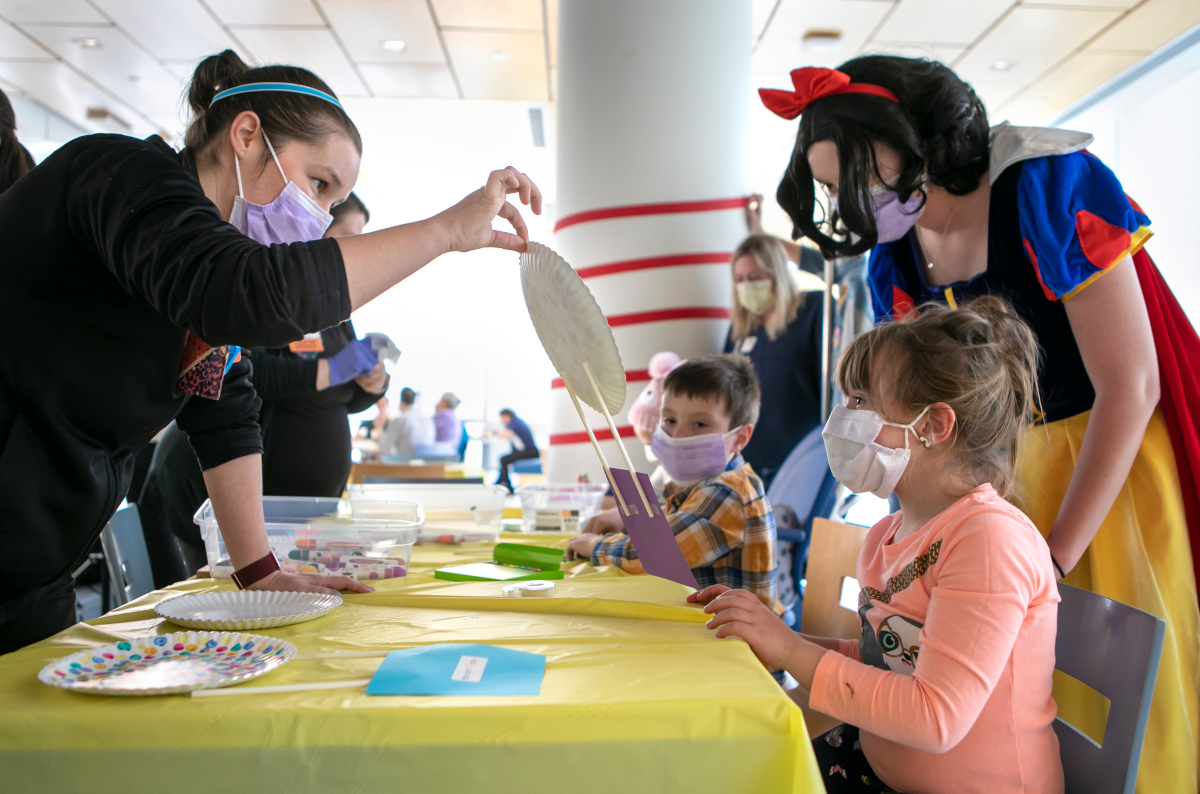 Penn State Health Children's Week, a fundraising campaign to benefit Children's Miracle Network's (CMN) Patient Assistance Endowment, began today with a kickoff event  in the Tree House Café at Penn State Health Children's Hospital. During the event, the Child Life team created balloon-themed crafts with pediatric patients, Miracle Children, fundraising partners, and CMN Advisory Board members to celebrate "lifting up families in need." BraveCubs, a student-run organization at the Penn State College of Medicine, brought joy to pediatric patients and Miracle Children with famous characters in costume.
Gifts to Children's Miracle Network (CMN) at Penn State Health Children's Hospital during Penn State Health Children's Week will support CMN's Patient Assistance Endowment, which helps patients and their families with the unexpected cost of medication, equipment, travel expenses, food, clothing, adaptive car seats and more.
Laura Bixler, an operations manager at Penn State Health Children's Hospital, has long known about the incredible care that the hospital provides for patients and families, but she learned firsthand how the Patient Assistance Fund helps to provide peace of mind when her daughter was diagnosed with Type 1 Diabetes. Watch a video about their family's experience and learn how Children's Miracle Network helps families facing the unexpected.
"This endowment provides hot meals for parents who can't leave their child's bedside, medication for a child unexpectedly diagnosed with diabetes, or a special car seat so a child with a hip cast can travel safely," says Katie Anderson, director of CMN. "As this endowment grows, we can continue to help families now and for years to come. Thank you!"
Sponsors of the event included Ace Hardware; The GIANT Company; United Concordia, Shollenberger; Januzzi & Wolfe, LLP; Members 1st Federal Credit Union; Walmart, Inc.; McClure Company; and Cumulus Media.
Learn more and give at CMNHershey.org.
If you're having trouble accessing this content, or would like it in another format, please email Penn State Health Marketing & Communications.