Penn State Health selects Richardson as system stroke director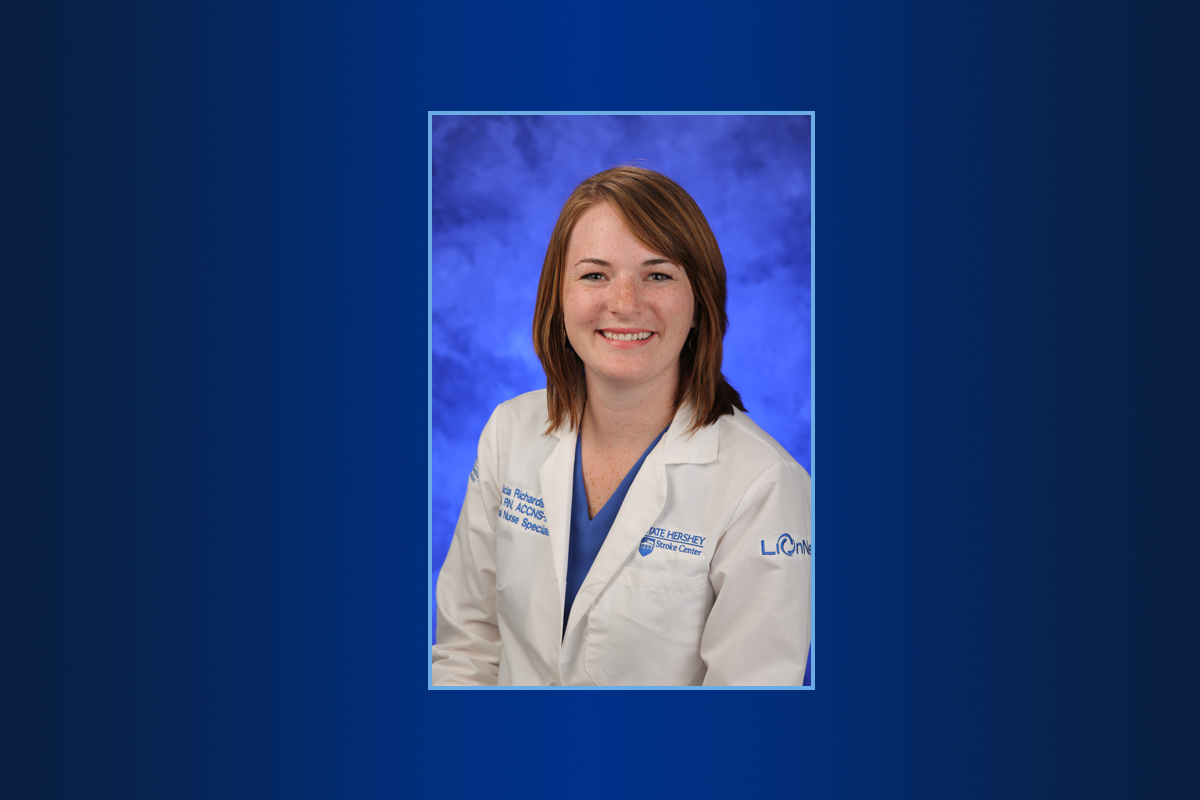 Penn State Neuroscience Institute has named Alicia Richardson as the Penn State Health system stroke director, effective April 1. She is responsible for ensuring standard processes for stroke care at each hospital in the health system. In addition, Richardson has oversight of regulatory requirements, on-site surveys and administration of quality metric data for stroke care. She also supports stroke coordinators across the health system and supervises stroke education and outreach.
Richardson has been with Penn State Health Milton S. Hershey Medical Center for more than eight years and has served as program manager of the Neuroscience Institute's Comprehensive Stroke Center since 2021. She has published numerous scholarly articles on stroke care, has been a principal investigator or co-investigator on several stroke research studies and has delivered presentations at regional, national and international stroke conferences. She is one of only two U.S. citizens accepted into the World Stroke Organization future stroke leaders' program and the only nurse in the global cohort.
After earning her Bachelor of Science in nursing from the State University of New York at Plattsburgh, Richardson received her Master of Advanced Nursing Practice degree from St. John Fisher University in Pittsford, N.Y. She also completed a vascular neurology fellowship at Arizona State University. She is currently serving on the board of the Association of Neurovascular Clinicians and will assume the president role this November.
Due to increased patient demand, Penn State Health has expanded its stroke care across the health system. This new position of system stroke director will help ensure that patients throughout central Pennsylvania get timely, comprehensive treatment for stroke, close to home.
If you're having trouble accessing this content, or would like it in another format, please email Penn State Health Marketing & Communications.