Scouting hope: Leukemia throws Doug Harris a curveball he uses to help others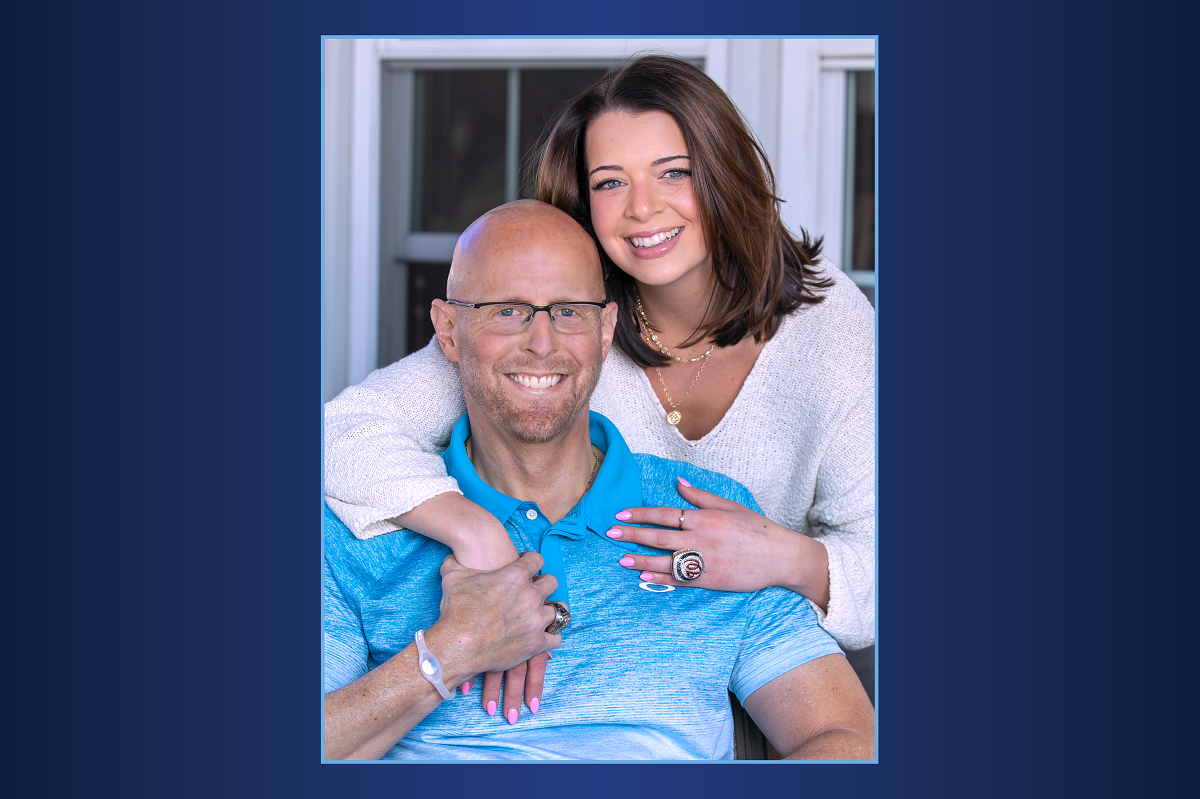 After more than three strikes from cancer, Carlisle native and professional baseball player, scout and executive Doug Harris is not out – in fact, far from it. Even though he has lost much to the disease, Harris is determined that when the final score is tallied at the end of each day, it will be a win for him and others who find themselves in the same game.
"The very simple meaning of faith is believing what you can't see," said Harris, who credits his strong faith with helping him rebound from leukemia not just once but four times. "That's why I'm sharing my story – to say what I've been through is not the end of me, and it won't be the end of you either."
Up to bat
Harris, a standout athlete at Carlisle High School, was a pitcher for James Madison University and then drafted by the Kansas City Royals in 1990 as one of their top pitching prospects before  shoulder injuries cut his playing career short. He became a major league baseball scout for the Texas Rangers in 1997 and later for the Cleveland Indians. In 2010, he became the director of player development for the Washington Nationals, where he was eventually promoted to assistant general manager and vice president of player personnel.
However, Harris, 53, doesn't wear his impressive World Series ring, commemorating the Washington Nationals win in 2019, but rather a ring that celebrates the Nationals rookie team 2013 championship, with a record of 52-9, the best domestic record in minor league history.
"Through my difficulties, this ring reminds me that you can win, each day, each moment," he said.
Those difficulties have been numerous since the fall day in 2015 when his push mower felt like it weighed 1,000 pounds. He was tired and dizzy and thought he had the flu.
Life-changing news
Subsequent tests showed something much worse. His white blood cell count was 270,000 per microliter – normal is 4,500 to 11,000.
In the Emergency Department at Penn State Health Milton S. Hershey Medical Center, he met Dr. Kevin Rakszawski, then a resident, who first mentioned the possibility of chronic myelogenous leukemia (CML), a slowly progressing blood-cancer that begins in the bone marrow.
Rakszawski also gave him something else that every cancer patient needs – hope.
Targeted therapy for CML worked well, and Harris was back to his old self in time for spring training. However, by April 2016, he felt sick again.
The leukemia was back aggressively, and Harris needed a stem cell transplant. Once again, Rakszawski was his biggest encourager.
"The relationship that we established at the point of his initial diagnosis has only grown as Doug has faced adversity time and time again – a relationship built on trust, honesty, communication, knowledge sharing and listening with intention," said Rakszawski, who shared with Harris that he faced a diagnosis of lymphoma at age 19, which led him to become an oncologist.
Throughout the ordeal, The Washington Nationals supported Harris unconditionally. The memory of that camaraderie and the strength he drew from it brings Harris to tears even now.
Facing a curveball
A crushing blow came in spring 2018 when his disease manifested into acute lymphoblastic leukemia, a cancer of the blood and bone marrow that progresses rapidly without treatment. He had surgery to remove a mass from his spine and received a novel treatment called chimeric antigen receptor (CAR) T-cell therapy. Harris came out of it feeling as healthy as he did before he got cancer, he said.
Baseball took center position again, and Harris was elated when the Nationals won their first World Series in 2019.
However, at a checkup in January 2020, Harris' blood work showed chronic myelogenous leukemia blast crisis, meaning that not only had the leukemia returned in his bone marrow, which was bad enough, but immature blood cells, called blast cells, had spread to his tissues and organs beyond the bone marrow. Dr. Shin Mineishi, medical oncologist at Penn State Cancer Institute, came up with a lifesaving plan of high doses of chemotherapy along with full body radiation prior to a second stem cell transplant.
"I thought we had a chance if he would go on to the regimen that has been most successful for non-remission malignancies," Mineishi said. "Doug is a very strong-minded person, never giving up. His style and his mindset are inspirational."
Now old enough to test as potential stem cell donors, all three of his daughters, Alex, Sydney and Jordyn, were a match. Middle daughter Sydney, 23, was the best candidate.
"Any one of us would have done it, but I was very grateful to be able to do this for my dad. He's always been my inspiration," said Sydney, adding with a laugh that she has given him the never-ending birthday, Father's Day and Christmas gift, so she is "completely covered" for the future.
The procedure took place on April 17, 2020, at the height of the COVID-19 pandemic.
"My strength was always my wife, Lisa, and the girls, but they weren't allowed to visit me," Harris said. "I had the fight of my life on my hands. Physically, I was suffering so badly. I didn't know how I was going to dig out of that hole."
Once again, Rakszawski made a point to visit. "Kevin was a huge part of my vision and seeing light at the end of the tunnel," said Harris.
Pitching positivity
 Today, cancer-free but respectful that it may make its fifth recurrence at any moment, Harris wants to be that inspirational light for other cancer patients, just as he was for his players.
Recently retired after eight seasons of major league ball, Steven Souza Jr. credits Harris with shaping not only his athletic talent but also his character. "Doug taught me how to be a man and what it takes for long-term success," he said. "I love Doug like a second father."
"I'm here to serve," Harris said simply. "How you build your inner strength is critical. For me, it's a mix of the most important thing – faith – and then nutrition, exercise and taking control of your mind."
Longtime friend and cancer survivor Tony Beasley, currently third base coach for the Texas Rangers, said there's no one better than Harris to pitch inspiration. "Doug has integrity, with a servant heart," he said. "If there were more people like Doug Harris, this world would be a much better place."
If you're having trouble accessing this content, or would like it in another format, please email Penn State Health Marketing & Communications.