Head Start child abuse training now available in Spanish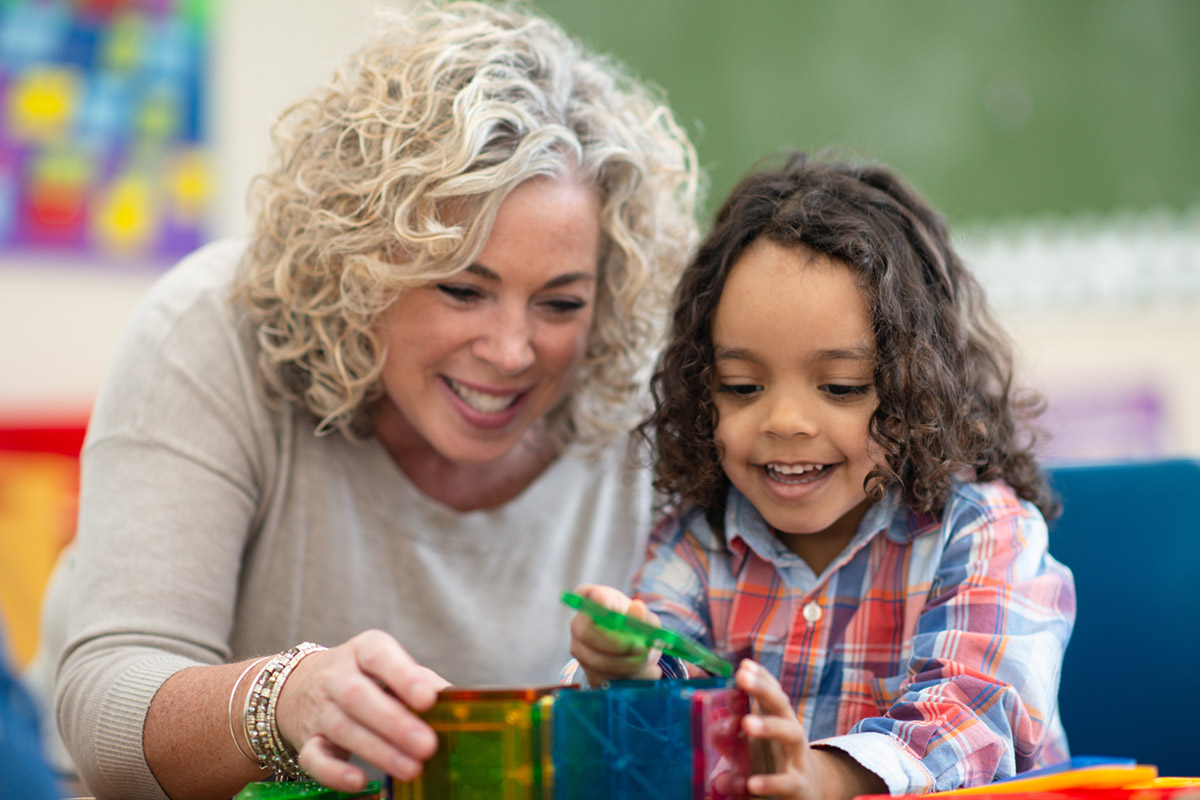 Created by Penn State, iLookOut launches Spanish resources as part of nationwide child abuse training for Head Start programs
The Penn State Center for the Protection of Children, in partnership with the Office of Head Start, has launched a Spanish-language version of the iLookOut for Child Abuse (iLookOut) program nationwide. The free, interactive learning tool is designed to educate child care professionals about common forms of abuse, protect children and support at-risk families.
Developed by the Center for the Protection of Children's founding director, Dr. Benjamin Levi, iLookOut is an online, interactive learning program that uses video-based storylines to prepare those who work with children to identify red flags for child abuse and know how to respond. Based on National Institutes of Health-funded research performed by Levi and his team establishing the program's effectiveness, iLookOut was adopted as the official training for Head Start staff, consultants, contractors and volunteers nationwide.
With the addition of the Spanish-language version, iLookOut provides expanded access to help overcome racial and ethnic disparities that exist when interventions are not provided to minority families, thereby helping improve outcomes for all at-risk children. The iLookOut course content aligns with Head Start's Standards of Conduct, and ongoing research demonstrates that it is well received by those who complete the training.
"We here at Penn State are very proud to know that iLookOut is helping prepare early childhood educators nationwide to better protect children — by knowing what does and doesn't count as abuse, and also by being prepared to help at-risk children and their families," said Levi, director of the iLookOut Project and professor of humanities and pediatrics at Penn State College of Medicine.
The Federal Child Abuse Prevention and Treatment Act requires states to outline responsibilities of individuals who work in child-related careers and have processes in place for these individuals to report abuse. Commonly known as mandated reporters, these individuals are legally required to report known or suspected cases of child maltreatment to their local child protective services agency.
While many mandated reporter trainings exist, iLookOut is the only one that is evidence-based and is one of few to address cultural factors. According to a published study, it has greater content and more features than other trainings.
Sponsored by the National Institute for Child Health and Human Development, iLookOut was created by a multi-disciplinary team with expertise in child abuse prevention, early childhood education, law enforcement, ethics, pediatrics, child advocacy, online learning and instructional design. iLookOut has been recognized with a Community Engagement Research Award from Penn State College of Medicine and Penn State Health Milton S. Hershey Medical Center for its ability to increase awareness of child abuse, safeguard children and support at-risk individuals and their families.
Originally designed with early child care professionals in mind, iLookOut has also been adapted to provide Act 31-approved training for all mandated reporters in Pennsylvania. The iLookOut Project also has developed advanced training courses related to child well-being, including promoting resilience, understanding adverse childhood experiences and helping support families struggling with substance use disorder.
Both the English and Spanish training modules are available free of charge to Head Start programs nationwide. For more information about the iLookOut Project, visit ilookoutproject.org.
If you're having trouble accessing this content, or would like it in another format, please email Penn State Health Marketing & Communications.