2023 Juneteenth Commemoration honors past, present and future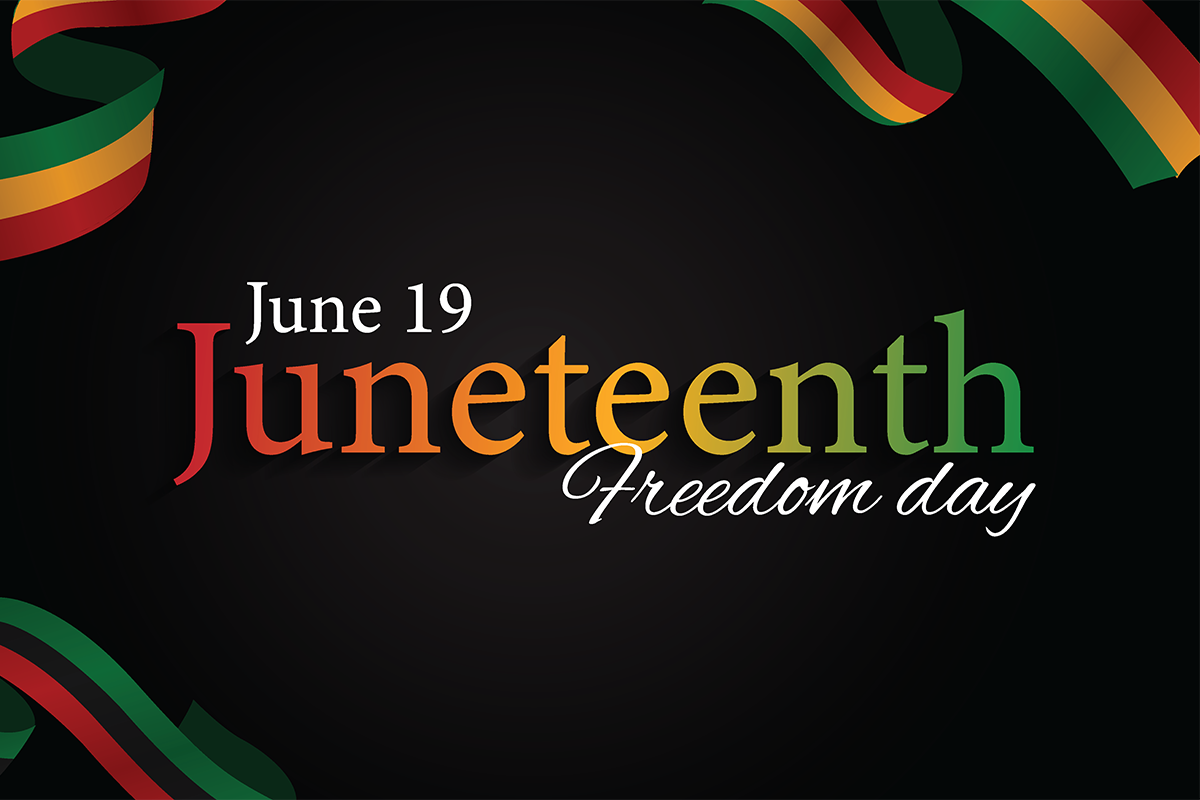 Penn State Health will host a Juneteenth commemoration and join the Young Professionals of Color of Harrisburg to celebrate the day through a series of events.
Juneteenth (short for "June nineteenth" and also known as Freedom Day) commemorates the date of June 19, 1865, when federal troops entered Galveston, Texas, to ensure all enslaved people there were freed. The Emancipation Proclamation, which freed enslaved people in the U.S. following the Civil War, was signed more than two years before.
A federal holiday since 2021, Juneteenth is celebrated on June 19 with food, music, dancing, marches, and family and religious gatherings.
Penn State Health will host a hybrid commemoration for Juneteenth featuring a discussion of the history and current implications of Juneteenth and the deterrents to equity and social mobility:
Juneteenth Commemoration
Monday, June 19
4–5 p.m.
Speakers:

Sarah Williams, assistant professor of law at Penn State Dickinson Law
Joyce Davis, president and CEO, World Affairs Council of Harrisburg

Register to attend in person or virtually (open to the public)

The in-person event will take place at the University Conference Center, 30 Conference Drive, Hershey

Email questions and requests for disability accommodations
In addition, Penn State Health will join the Young Professionals of Color of Harrisburg to celebrate the day through a series of events:
Saturday, June 10, 10 a.m.–6 p.m.: Juneteenth Conference, Harrisburg Area Community College and the National Civil War Museum in Harrisburg. The event will feature interactive and educational sessions on black health, wellness, community development, home ownership and networking. Volunteers are needed. To volunteer, click here.
Sunday, June 11, 10 a.m.: Juneteenth Interfaith Church Service at Greater Zion Missionary Baptist Church, Harrisburg
Monday, June 13, 7:30 p.m.: Topixx Tuesday at Hurston Manor, Harrisburg
Tuesday, June 14, 6:30 p.m.: Black Performance Arts Showcase at Narcisse Theatre, Harrisburg. Experience an electrifying showcase of performances featuring talented black artists from diverse backgrounds, including dance, music, spoken word and more. This free event is designed to celebrate the rich history and cultural heritage of the African American community and honor the legacy of Juneteenth.
Wednesday, June 15, 5–9 p.m.: Evolution: The Revision of Black Art Expo at the Susquehanna Art Museum, Harrisburg. This free and family-friendly event will commemorate the Juneteenth holiday. Artists from the area will showcase their art, guiding attendees through the past, present and future of Black history through their eyes.
Sunday, June 18, noon–6 p.m.: Juneteenth Jubilee at Harrisburg Area Community College. This free, family-centered and fully accessible guest and community experience is open to all and will highlight small, black-owned businesses and offer child-friendly activities.
Monday, June 19, 10:30 a.m.: Juneteenth Press Conference with the Pennsylvania Legislative Black Caucus at the K. Leroy Irvis Office Building
Register for any of these events here.
If you're having trouble accessing this content, or would like it in another format, please email Penn State Health Marketing & Communications.