Penn State football players put smiles on young faces during Children's Hospital visit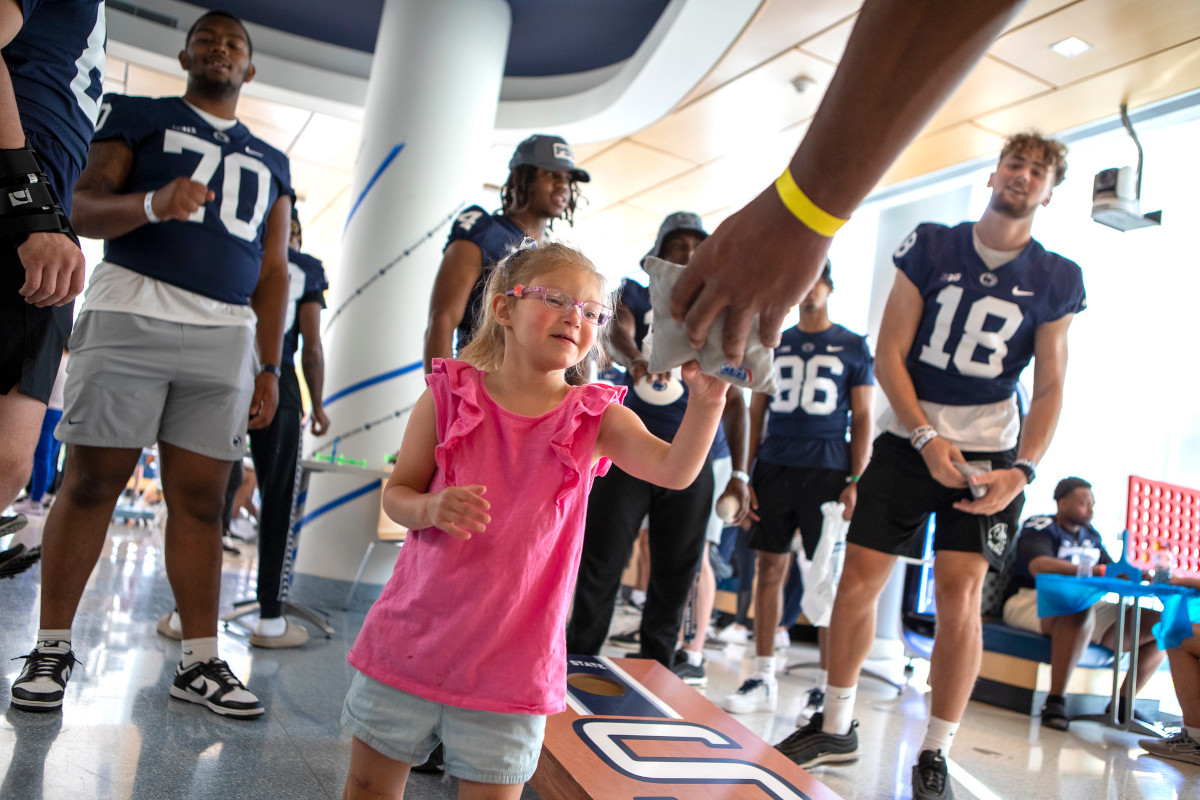 Patients, families and staff members gave a warm welcome to the Penn State Nittany Lion football team, which visited with fans of all ages Wednesday at Penn State Health Children's Hospital.
As they filed off of buses and walked into the hospital, players and staff broke off into groups and visited with patients across the hospital. They enjoyed an afternoon of games, arts and crafts with patients, as well as Four Diamonds and Children's Miracle Network children and their families.
"It's great to be back," said Coach James Franklin. "We truly appreciate the opportunity be here and put smiles on people's faces."
Visiting with patients and their families provides his players with perspective, Franklin said, adding it helps them to understand "how a little bit of their time can go a long way in people's lives."
The event marked the team's seventh visit to the Children's Hospital and the first since 2019, after the tradition was put on hold for a few years due to visitation restrictions enacted during the COVID-19 pandemic.
If you're having trouble accessing this content, or would like it in another format, please email Penn State Health Marketing & Communications.