Hershey Medical Center respiratory care teams receive state, national awards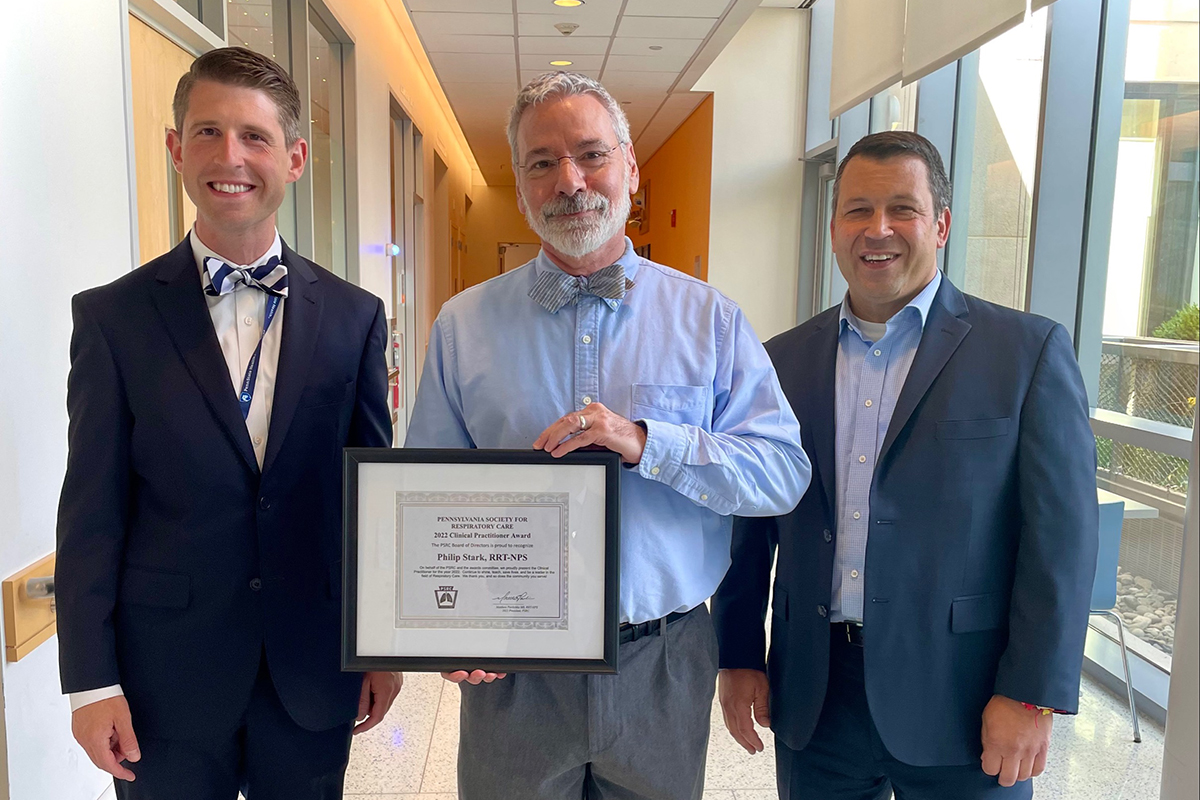 The American Association for Respiratory Care (AARC) and the Pennsylvania Society for Respiratory Care (PSRC) presented Hershey Medical Center's respiratory care team with three awards for best practices and evidence-based medicine in respiratory care.
The association presidents conferred the following awards during a celebration at the medical center on June 5:
2023 – 2024 AARC Apex Award, for demonstrating a commitment to excellence in professional development, patient safety and quality improvement
2022 PSRC Department of the Year Award, for demonstrating academic and clinical excellence and high-quality patient care
2022 PSRC Clinical Practitioner Award, Respiratory Care Therapist Phillip Stark
"Hershey Medical Center's Department of Respiratory Care is one of just 18 hospital departments in the country to earn the elite Apex Award designation," PSRC President Matthew Pavlichko said. "This team of respiratory experts provide trusted care for those in their community. They set the standard for the profession and support therapists across the country."
Stark's award recognizes his efforts to provide a safe and rewarding learning environment, teach students about the value of careers in respiratory therapy and create forums that enhance respiratory education for professionals in various disciplines.
"Phillip is a reliable mentor and leader who truly earned this important recognition," said Dana Stauffer, administrative director of respiratory therapy at Hershey Medical Center. "Above all, his dedication to patient care and work in the clinical simulation center have been instrumental to the development of the Hershey Medical Center team."
If you're having trouble accessing this content, or would like it in another format, please email Penn State Health Marketing & Communications.