Goodmurphy recognized for Exceptional Moments in Teaching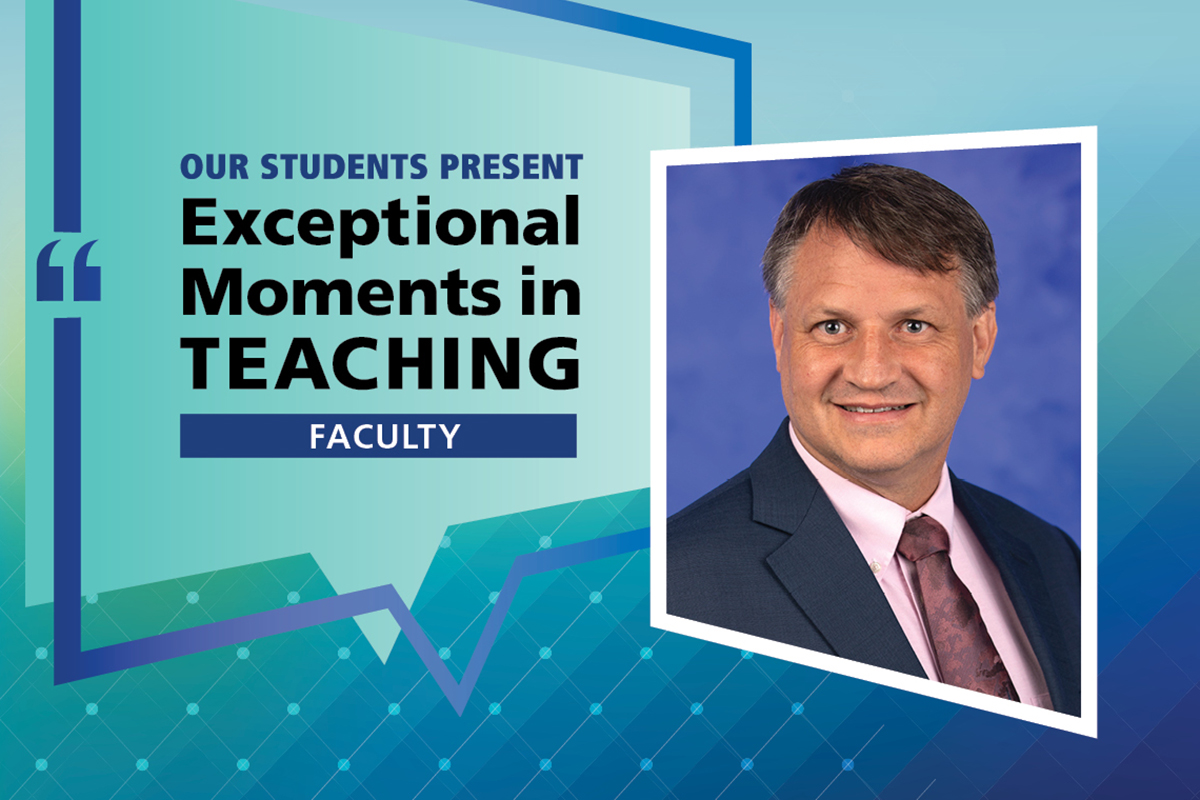 Craig Goodmurphy, Ph.D., professor in the Department of Radiology, director of Ultrasound Education and  assistant director of Human Structure Education, is featured for August in the "Exceptional Moments in Teaching" program.
"Every encounter I have had with Dr. Goodmurphy has made me excited about learning," said a student. "Dr. Goodmurphy encouraged me to study smarter and not harder. I appreciated how he brought what we were learning back to clinical relevance and encouraged us to think about what would happen if something changed.
"His study advice to me has continued to positively impact the way I learn and I have him to thank! I would love to see him involved in the Transitions to Medical School course where he can give tips and tricks on how to study in medical school. I am certain that everyone would come away with incredibly useful strategies that will help them tackle the mountain of information in medical school. Thank you for everything, Dr. Goodmurphy."
Dr. Goodmurphy has more than 25 years of experience in clinical anatomy and medical education. He is passionate about integrating ultrasound into medical education as a tool that can improve patient care today and more tomorrow. As a strong believer in "access to education for all", he created the free globally available AnatomyGuy.com website.
Dr. Goodmurphy is a husband, father, foster parent and educator. His leadership and teaching philosophies are centered around the premise that leaders and educators take responsibility to help others grow and they do so with caring, encouragement and servant-minded living.
Penn State College of Medicine's Office for a Respectful Learning Environment recognizes exceptional faculty, residents and fellows with the monthly "Exceptional Moments in Teaching" program. One faculty member and one resident/fellow are highlighted each month for their contributions. College of Medicine students are invited to submit narratives about faculty members, residents, nurses or any other educators who challenge them and provide an exceptional learning experience using the online nomination form.
The Office for a Respectful Learning Environment fosters an educational community at Penn State College of Medicine in which all learners and educators feel supported, challenged, valued and respected. It serves all learners at the College of Medicine: medical students, graduate students, physician assistant students, residents and fellows.
See previous faculty and resident/fellow honorees here.
If you're having trouble accessing this content, or would like it in another format, please email Penn State Health Marketing & Communications.