Penn State Health St. Joseph Medical Center celebrates 150 years of serving Berks County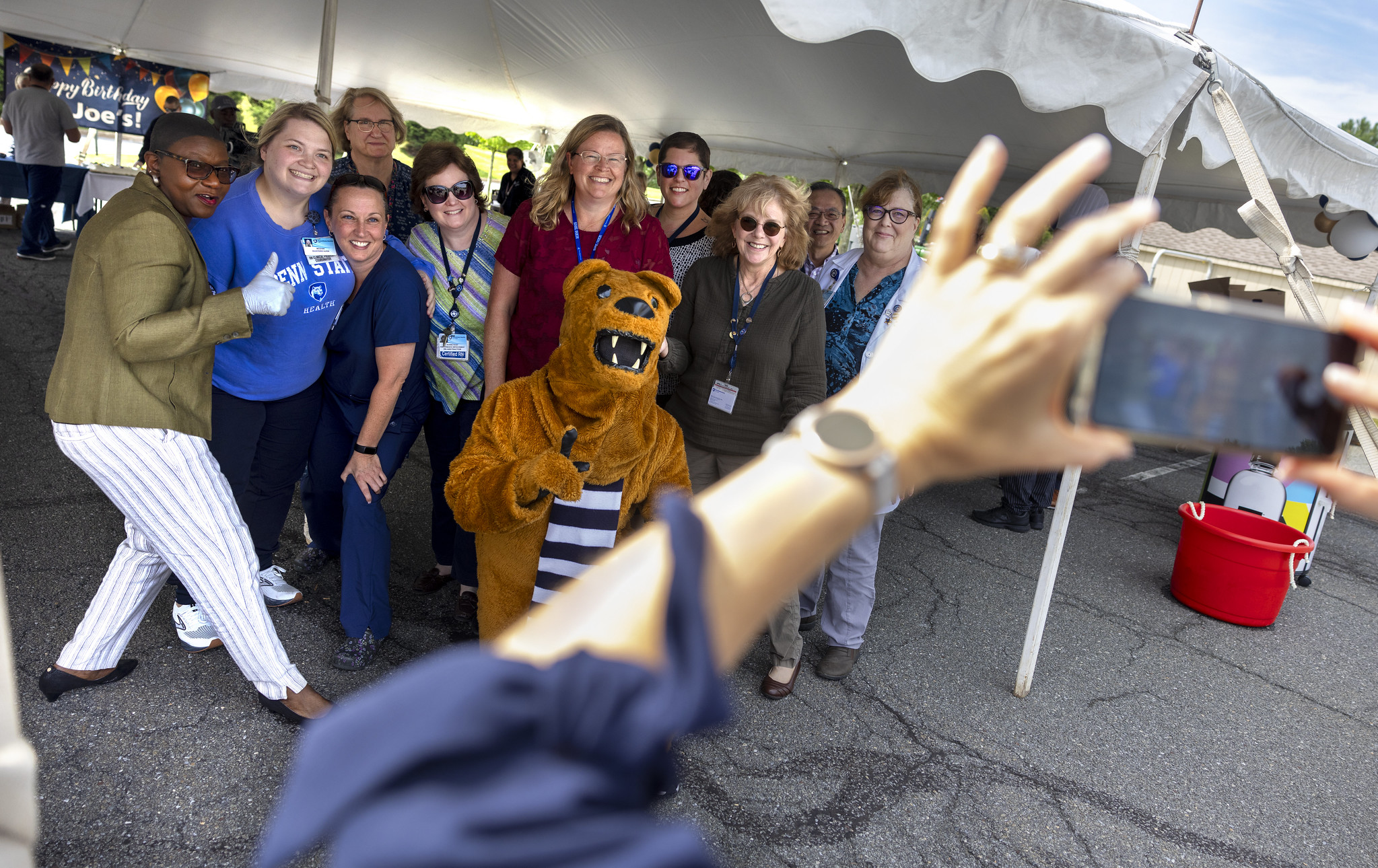 It was a celebration a century and a half in the making. On Aug. 22, Penn State Health St. Joseph Medical Center marked its 150th year of providing skilled and compassionate care to patients throughout the Berks region. The day-long event offered reflection on the hospital's modest beginnings, its remarkable growth and its advancements in medical diagnostics and treatment. And most of all, the festivities celebrated St. Joseph Medical Center's staff.
"You are carrying on the great mission set forth by the Sisters of St. Francis 150 years ago," said Joseph Frank, Penn State Health's East Region hospital president. "You are making sure that the people of Berks County have healthier todays and tomorrows. This celebration honors you and is for you."
The celebration included a morning Mass presided over by Bishop Alfred Schlert of the Diocese of Allentown, who also led the dedication of a bench honoring the lives of three dedicated members of the Emergency Department staff: Mark Kulp, Tracey Evans and Tabita Moots.  Members of the Sisters of St. Francis of Philadelphia participated in the Mass and the dedication.
Following a picnic lunch under a tent, Frank led a brief program, welcoming Penn State President Neeli Bendapudi; Penn State Health CEO Steve Massini; Penn State Health President and Chief Operating Officer Deborah Addo; Pennsylvania State Representative Barry Jozwiak, who presented a citation from the State House of Representatives; and Bill Heim, managing director of the City of Reading, who read a proclamation.
One especially popular attraction at the event was a dunk tank, where for a $5 donation, staff could take aim at dunking various Medical Center leaders, including Frank. Money collected is earmarked for medical equipment and technology.
If you're having trouble accessing this content, or would like it in another format, please email Penn State Health Marketing & Communications.