The Medical Minute: Pediatric congenital heart disease patients need help transitioning to adulthood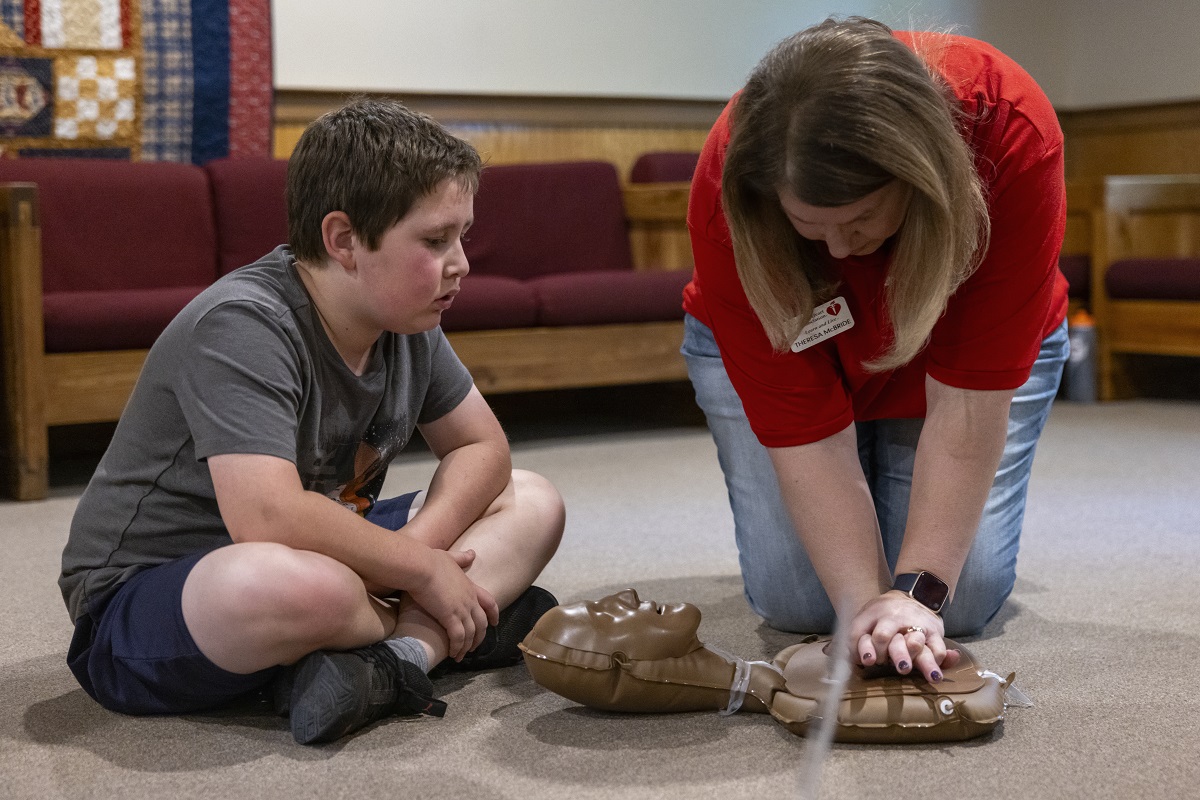 For parents, few words are more earth-shattering than when a pediatrician says the phrase "heart defects."
What follows can seem like a lifetime of sleepless nights, surgical procedures, medications, insurance worries and social nightmares. Many parents become so preoccupied with the mission of saving their child, they can miss a crucial truth.
One day their child will be an adult. And all of it will become theirs.
Over-protection couldn't be more understandable. After all, parents are often so dogged in their efforts to shield their child from the heart condition they were born with – why would they want to involve them in it? But failing to adequately prepare a young patient to take the reins of their own congenital heart disease can have serious repercussions.
And it's common. A 2023 National Institutes of Health study found that more than a quarter of pediatric congenital heart patients worldwide missed follow-up appointments when they transitioned to adulthood. The number increases when it includes untraceable patients – young people living with congenital heart disease who never sought care after going out on their own. In the U.S. alone, 34% of pediatric congenital heart disease patients failed to successfully transition their care.
"You know that even in a healthy person, going into adulthood can be bumpy," said Catherine Roden, a physician assistant at Penn State Heart and Vascular Institute. "Add on a layer of a chronic disease, it's just way more complicated."
Roden and Heart and Vascular Institute physician Dr. James Kimber are part of a team working to establish a clinic designed to help pediatric heart patients become adult heart patients.
"Probably the most important thing that a parent can instill in a child is that they need follow-up," Kimber said. "Regardless of to what degree the child understands their congenital heart disease, knowing that, yes, you need a cardiologist. And you will need a cardiologist even beyond childhood."
"Even when you move out of mom and dad's house," Roden said.
Kimber and Roden answered a few questions about how today's pediatric congenital heart patients can make the leap to adulthood safely.
When should a pediatric heart patient start learning to take over their own care?
It might be earlier than you think.
Many parents become so used to managing doctor visits, medicine and everything else that they never stop to consider whether the thinking and feeling individual on the receiving end is engaged. Frequently, by the time the teen years arrive, the habit is so well entrenched that for the child what's going on behind their ribcage is a complete mystery.
Traditionally, age 18 is when the condition known as adulthood is supposed to kick in. Kimber and Roden advocate that kids should start learning about their own medical needs and how to manage their care when they're as young as 12. And they definitely should have started by the time they reach age 15. That way, when the time comes for them to take on what can seem like a big job, they've already had years of training.
"Sometimes it's surprising how little a 12-year-old knows about what they're born with," Roden said. "It depends on the parents and the pediatric cardiology team."
What happens if they aren't adequately prepared?
Frequently, they stop seeking the care they need when they're out on their own.
"Patients will leave the pediatric space and then disappear during those years where people start to feel invincible," Kimber said, "only to show up again when there's a pregnancy or an acute crisis."
Those gaps in care can be deadly. Studies show that lapses in care lead to worsening conditions and sometimes death.
Sometimes the lapse in care comes because the patient isn't sure how to proceed, Kimber said. Other times they don't know it's necessary.
"I've had many people tell me I didn't know I needed follow up lifelong with a cardiologist," Kimber said.
What kinds of things does a pediatric heart patient need to know to take over their own care?
Aside from knowing exactly what their condition is and how to treat it, a transitioning patient should have (to name a few):
An understanding of insurance – "They need lifelong medical care, and if they're not getting a fulltime job after they graduate high school or college, they need to know what resources are available," Roden said.
Help with social challenges – "Where are you going to live?" Kimber said. "What is your pharmacy, and what medicines do you take?" Learning to navigate the social basics of living with their conditions is especially crucial for patients with developmental disorders. Frequently, decisions about birth control medications must factor in heart conditions. Patients with hereditary conditions may also want to seek genetic counseling. "A lot of congenital heart patients, regardless of whether they are simple congenital heart patients or have complex congenital heart disease, are predisposed to having children with congenital heart disease, as well," Kimber said.
Preventative care – Along with knowing how to live with their conditions, lifelong heart patients need to know how to check for related medical problems. Patients with cardiac issues sometimes suffer from depression. They need to monitor their emotional well-being, along with getting regular bloodwork for other related conditions.
How does the clinic help?
"The emphasis is on education," Kimber said. "The emphasis is really to prepare patients from that young age, where they're still being followed by the pediatric center so that they know more about their health so that they're ready to take over."
In addition to learning about how to navigate insurance, medication and preventative care, adult doctors are introduced to the pediatric patients for the first time.
The early meet and greets are helpful because some patients have fallen in love with their pediatricians. They've come to rely on the doctors, who have taken care of their frightening conditions for as long as they can remember. Now they're being asked to turn to a complete stranger with their condition.
"There's often reluctance to move to the adult specialists," Kimber said. "It helps to engender some trust when you have the opportunity to meet. And it allows us to start some of the adult preventative care before it becomes more of an issue."
The program identifies eligible patients at the age of 15. Everyone develops a plan for the transfer of care from a pediatrician to an adult cardiologist at the discretion of the patient and their pediatric cardiologist. "That final transfer won't happen until both parties are ready," Kimber said.
Most importantly, Kimber says, the clinic helps the transitioning patients avoid getting lost in the daunting world of handling their own care.
"Our goals in transition planning include giving our patients an intro to adulting," Kimber said.
If you don't have access to the clinic or one like it, what kinds of things can you do to prepare your child to take over their own care?
"I would encourage any parents, community members or anybody else who is interested in the transition process to talk with their pediatric cardiologist about it," Kimber said.
Parents can accomplish much by making sure their child is engaged during appointments. "I've seen this a lot of times: I'm in a visit with a pediatric patient and the parents answer all the questions," Roden said. Parents can start by asking their child to answer the doctor's questions. "It can be really hard," Roden said. "It's so innate for the parent."
The transition can be a heavy topic, so make sure your child "has the support they need," Roden said. Since pediatric heart patients are often prone to problems like depression and post-traumatic stress disorder, don't feel as though you need to throw them into the deep end right away.
Your cardiologist is the best place for information. Plenty of information is available online, but it should be regarded as a tool to prompt discussion with your cardiologist, who can tailor recommendations to you and your specific heart condition. Lots of reliable information, as well as educational webinars with live questions and answers, and resources connecting you with an accredited Adult Congenital Heart Disease specialist can be found on www.achaheart.org.
"We would always recommend the resources provided by the Adult Congenital Heart Association," Kimber said. "Not only does it provide some content about some specific congenital heart disease, but it provides information about how to find a cardiologist who is local to you."
Related content:
The Medical Minute is a weekly health news feature produced by Penn State Health. Articles feature the expertise of faculty, physicians and staff, and are designed to offer timely, relevant health information of interest to a broad audience.
If you're having trouble accessing this content, or would like it in another format, please email Penn State Health Marketing & Communications.