Alumna, Cancer Institute staff member advances health equity in central PA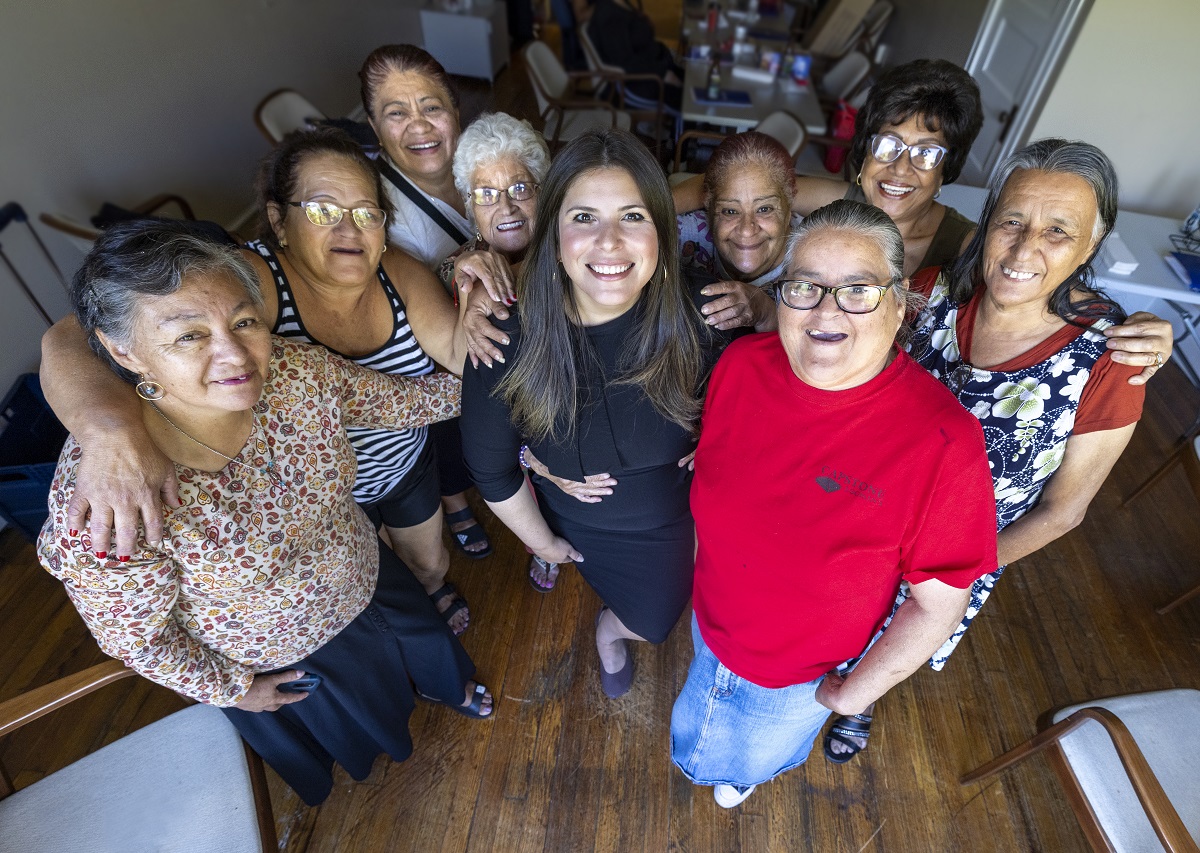 Sol Rodríguez-Colón helps Hispanic/Latino communities in the fight against cancer. By arming them with education and resources to prevent and seek screening or treatment for the disease, she's helping advance Penn State College of Medicine's mission to ensure equitable health for all.
Upon completing her bachelor's degree in chemistry in her homeland of Puerto Rico, Rodríguez-Colón completed a master of science in public health degree at the College of Medicine in 2008. Now, the Lancaster native works with Penn State Cancer Institute's Office for Cancer Health Equity (OCHE), whose mission is to reduce the burden of cancer through services that 'make a difference', especially for those who are at highest risk of cancer's devastating impact.
"Growing up in Puerto Rico, I observed how social determinants of health could limit access to care," Rodríguez-Colón said. "These same barriers also affect access to care in central Pennsylvania. By working with community organizations, patient navigators, community health workers, clinical research teams, we're developing solutions to overcome these challenges and close health equity gaps."
Rodríguez-Colón has more than a decade's worth of public health work under her belt. As part of her efforts at the OCHE, she established the Hispanic/Latino Cancer Community Advisory Board (CAB) in 2018. Comprised of 18 stakeholders from various organizations serving the Hispanic/Latino communities in central Pennsylvania, the group – mostly Hispanic/Latino community leaders and health professionals –advises the cancer institute on different aspects related to cancer prevention, cancer risk, cancer research, health care and health outcomes in Hispanic/Latino communities.
"There is a lot of misinformation about cancer among the Hispanic/Latino community," Rodríguez-Colón said. "Cancer is a scary word. Not many people want to talk about it, but talking about it brings knowledge and that helps with prevention, early detection and hopefully survival."
The CAB recognized there was a gap in cancer education opportunities for Spanish-speaking populations in central Pennsylvania. So Rodríguez-Colón organized a team to develop a program.
Sol connects with her community, she demonstrates what medicine means.
The opportunity arrived during the spring of 2020 with the arrival of the COVID-19 pandemic. Since people were asked to stay home – which included delayed screenings and cancer care – Rodríguez-Colón and her colleagues developed the idea of doing a webinar series conducted solely in Spanish that could talk about cancer and COVID-19 as well as other cancer-related topics.
In January 2021, after securing grant support for the project from Penn State Health Department of Community Relations and the Pennsylvania Department of Health's Division of Cancer Prevention and Control,, Rodríguez-Colón and the CAB launched the first of more than 20 webinars on breast, colorectal, thyroid, prostate and other cancers. Hundreds of Spanish-speaking central PA residents — and their friends and family across and beyond the United States — received information on cancer related topics, including patient navigation, nutrition and the importance of physical activity. The webinar team also developed resource documents that have reached beyond webinar attendees – health providers now are able to provide them to patients as well. And according to data collected by Rodríguez-Colón and her team, a majority of the participants agreed to adopt or improve a cancer-related behavior or expressed a willingness to adopt or improve a cancer-related action for someone else.
According to Rodríguez-Colón, the program would not be successful without the team of community partners, staff members and participants.
"One of the best things about this effort has been partnering with community organizations. They've been invaluable as we strive to communicate with these vulnerable populations."
If you're having trouble accessing this content, or would like it in another format, please email Penn State Health Marketing & Communications.