Brandyberry receives Lancaster Medical Center's DAISY Award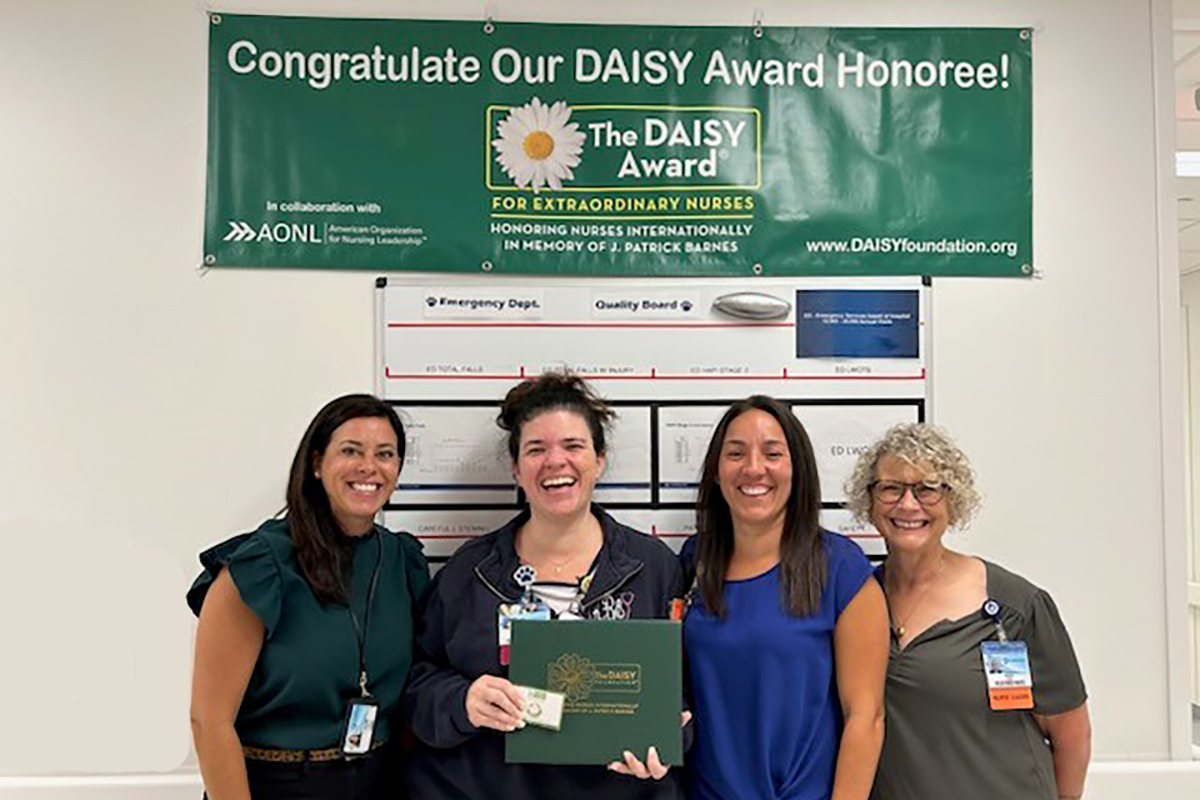 Lancaster Medical Center presented its first-ever DAISY Award for Extraordinary Nurses to Katie Brandyberry, a registered nurse in the Emergency Department. Nineteen nurses were nominated for the award in recognition of their skillful, compassionate care and their daily support of patients and families.
A patient's family nominated Brandyberry for providing exceptional care to their 89-year-old grandmother and ongoing compassion and reassurance to the 16 concerned family members gathered in the Emergency Department's waiting area.
Despite their loved one being unresponsive while treated in the Emergency Department, "Katie always spoke to her with the utmost love and respect," the family wrote in their nomination. Brandyberry also went out of her way to keep the family informed, checking in on them often, explaining situations and offering assistance.
"She made us all feel comfortable and we knew that our Nan was receiving the greatest care. We are so appreciative of Katie's efforts, love and support during such a challenging and scary time."
If you're having trouble accessing this content, or would like it in another format, please email Penn State Health Marketing & Communications.