Fahy recognized for Exceptional Moments in Teaching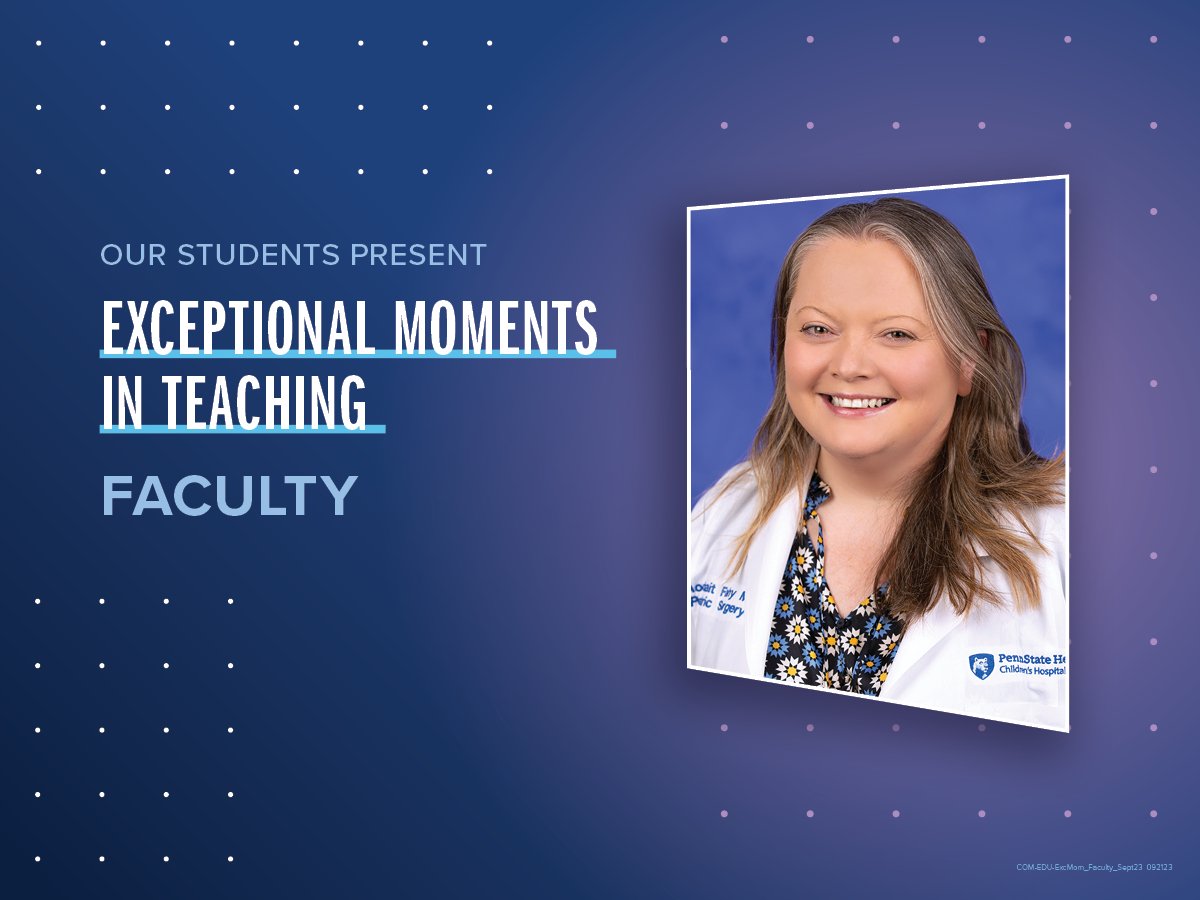 Aodhnai "Adi" Fahy, MBBCh, PhD, assistant professor in the Department of Surgery in the Division of Pediatric Surgery is featured for September in the "Exceptional Moments in Teaching" program.
"All students and residents agree that Dr. Fahy is not only the nicest and most understanding preceptor, but also took the time to teach us," said a student. "Her educational sessions were always designed for both the med students and the residents to be probed instead of simply lectured, and she has a calming presence that makes you feel as though you are here to learn instead of constantly worried about evaluations.
"Surgery can be a scary rotation, but Dr. Fahy made it fun and informative for all of us. She is also a very sweet person and takes an active interest in each of us."
Dr. Fahy graduated medical school from Oxford before completing her general surgery residency at the Mayo Clinic in Minnesota followed by pediatric surgery training at the Hospital for Sick Children in Toronto, Canada. Her professional interests include resident education, pediatric surgical oncology and the surgical care of NICU patients.
Dr. Fahy grew up in Cork, Ireland. She is a wife, mother, musician and dog owner.
Penn State College of Medicine's Office for a Respectful Learning Environment recognizes exceptional faculty, residents and fellows with the monthly "Exceptional Moments in Teaching" program. One faculty member and one resident/fellow are highlighted each month for their contributions. College of Medicine students are invited to submit narratives about faculty members, residents, nurses or any other educators who challenge them and provide an exceptional learning experience using the online nomination form.
The Office for a Respectful Learning Environment fosters an educational community at Penn State College of Medicine in which all learners and educators feel supported, challenged, valued and respected. It serves all learners at the College of Medicine: medical students, graduate students, physician assistant students, residents and fellows.
See previous faculty and resident/fellow honorees here.
If you're having trouble accessing this content, or would like it in another format, please email Penn State Health Marketing & Communications.