Ostman, Kemmerer recognized as Hampden, Holy Spirit medical centers' Providers of the Quarter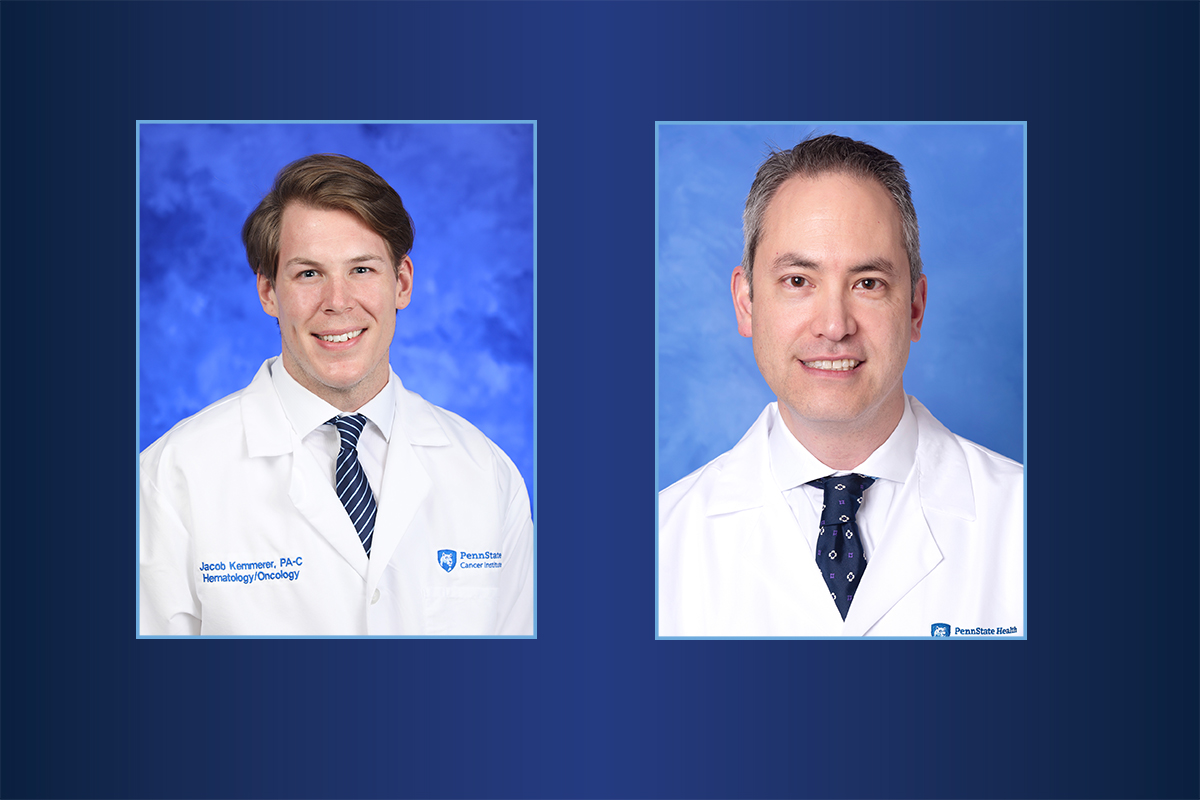 The Medical Executive Committees of Hampden and Holy Spirit medical centers selected Dr. Henry Ostman, a physician in Pulmonary Medicine and Jacob Kemmerer, a certified physician assistant in Radiology, as Providers of the Quarter.
Ostman's nominators highlighted his strong listening skills, his ability to bring out the best in everyone around him and his willingness to ask difficult questions.
"I watched this physician navigate several complex psychosocial and family interactions with patients dealing with end-of-life situations," one of Ostman's nominators wrote. "He always ensured that he could advocate for the patient while making his recommendations for care. He provided the patients and their families with evidence-based recommendations and was willing to listen to their concerns and ensure that they felt heard and validated."
Kemmerer's nominators focused on his teamwork, strong communications skills, respect for patients and colleagues and his commitment to keep everyone safe.
"This provider has taught our staff so much new information that we are all learning new things every day," one nominator wrote.  "Overall, this provider truly has been such an important asset to our team."
Hampden and Holy Spirit medical center leaders presented the awards to Ostman and Kemmerer at the Sept. 5 medical staff meeting.
If you're having trouble accessing this content, or would like it in another format, please email Penn State Health Marketing & Communications.