Penn State Health patient councils support unique needs and interests of diverse populations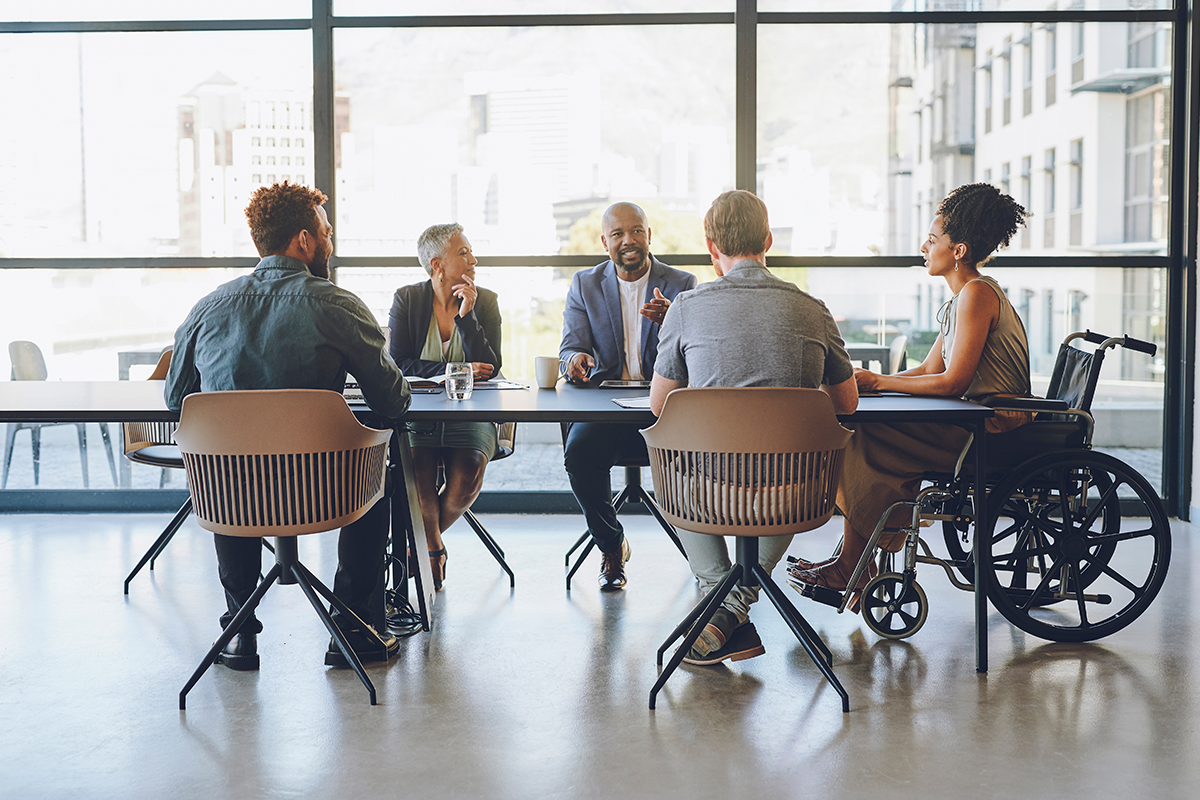 Racial and ethnic minority patient populations, those who live with disabilities and some gender minorities experience significant health inequities nationwide. Health care organizations can support equity by shaping policies and practices that promote patient inclusion. 
Penn State Health is working to address the unique interests, issues and needs of these patient populations through the work of three diverse patient advisory councils: the Sexual and Gender Minority Advisory Council, the Patient Disability Advisory Council and the Multicultural Patient Advisory Council. Each council makes recommendations to provide patients with a respectful and discrimination-free patient care experience and environment.
The Sexual and Gender Minority Advisory Council began as the Lesbian, Gay, Bisexual and Transgender Task Force for Penn State Health Milton S. Hershey Medical Center and Penn State College of Medicine in 2017. As the health system expanded, creating an inclusive environment for patients from LGBTQ communities required a systemwide approach. As a result, the task force evolved into an advisory council in 2021, focusing on the needs of LGBTQ+ patients for all the regions Penn State Health serves. The council is currently focusing on including pronouns in the electronic medical records of patients at Penn State Health and addressing the health care needs of lesbian, gay and bisexual patients.
The Patient Disability Advisory Council strives to create an inclusive environment for patients with disabilities. This council is exploring how patients can effectively navigate the health system's physical space and continuing educational efforts for employees to provide an excellent experience to patients with disabilities.  
The Multicultural Patient Advisory Council aims to create an inclusive patient care environment for patients from racial and ethnic minority backgrounds throughout the health system. This council is working to increase support for those patients who speak languages other than English and addressing any bias and discrimination issues raised by patients.
All three councils advance non-discrimination policies, recognizing the importance of implementing positive inclusive practices that consider the needs of this community as a whole.
They are committed to promoting an equitable and inclusive environment for individuals with disabilities, racial and ethnic minority patient populations and gender minorities who receive health care at Penn State Health. Engaging employees and learners is key to advancing culturally responsive care, especially for racial and ethnic minority patients.
Membership on the councils includes representatives from various departments and entities within Penn State Health, as well as key community leaders and stakeholders from organizations including:
Harrisburg Asian American Pacific Islander Community
For more information or to provide suggestions for how Penn State Health's patient advisory councils advance health equity and representation among the diverse patient populations it serves, contact the Office for Diversity, Equity and Inclusion at diversity@pennstatehealth.psu.edu or 717-531-1012.
If you're having trouble accessing this content, or would like it in another format, please email Penn State Health Marketing & Communications.