Penn State Health teams raise money to save lives at Heart Walks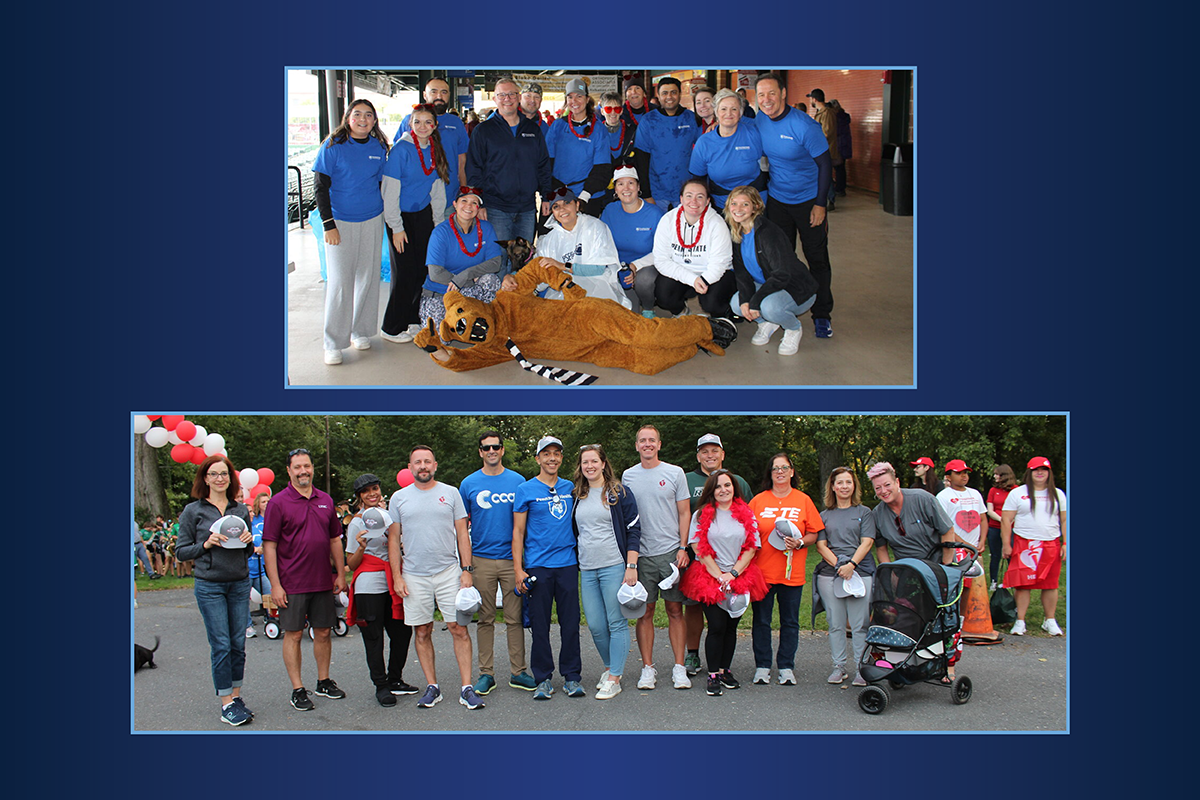 Nearly 140 walkers on more than a dozen teams represented Penn State Health during American Heart Association Heart Walk events in Harrisburg and Lancaster in September. Together, the teams raised more than $8,000 for the American Heart Association during these two events. Penn State Health sponsored the walks as well as hydration stations at both events – including water for canine participants.
The Capital Region walk included 10 Penn State Health teams with 64 walkers who raised $6,020. Cesar Velasco and Ashley Heatley's team raised more than $3,200, making up more than half of Penn State Health's total for the Harrisburg event, and earned them the "Top Walker" recognition. The health system was also ranked No. 5 among the companies participating in the event. Check out the Capital Region event photos here.
The Lancaster Heart Walk included four Penn State Health teams and 75 walkers who raised $2,559.25. Check out the Lancaster event photos here.
"The annual Heart Walk events offer an opportunity to change the future and make a positive impact on the lives of those who are affected by heart disease and stroke," said Holly Roush, vice president of Penn State Health Heart and Vascular Services. "We greatly appreciate all our walkers, volunteers and donors who contributed to the success of this year's Heart Walks!"
If you're having trouble accessing this content, or would like it in another format, please email Penn State Health Marketing & Communications.