The Joint Commission awards Penn State Health Lancaster Medical Center Advanced Primary Stroke Center Certification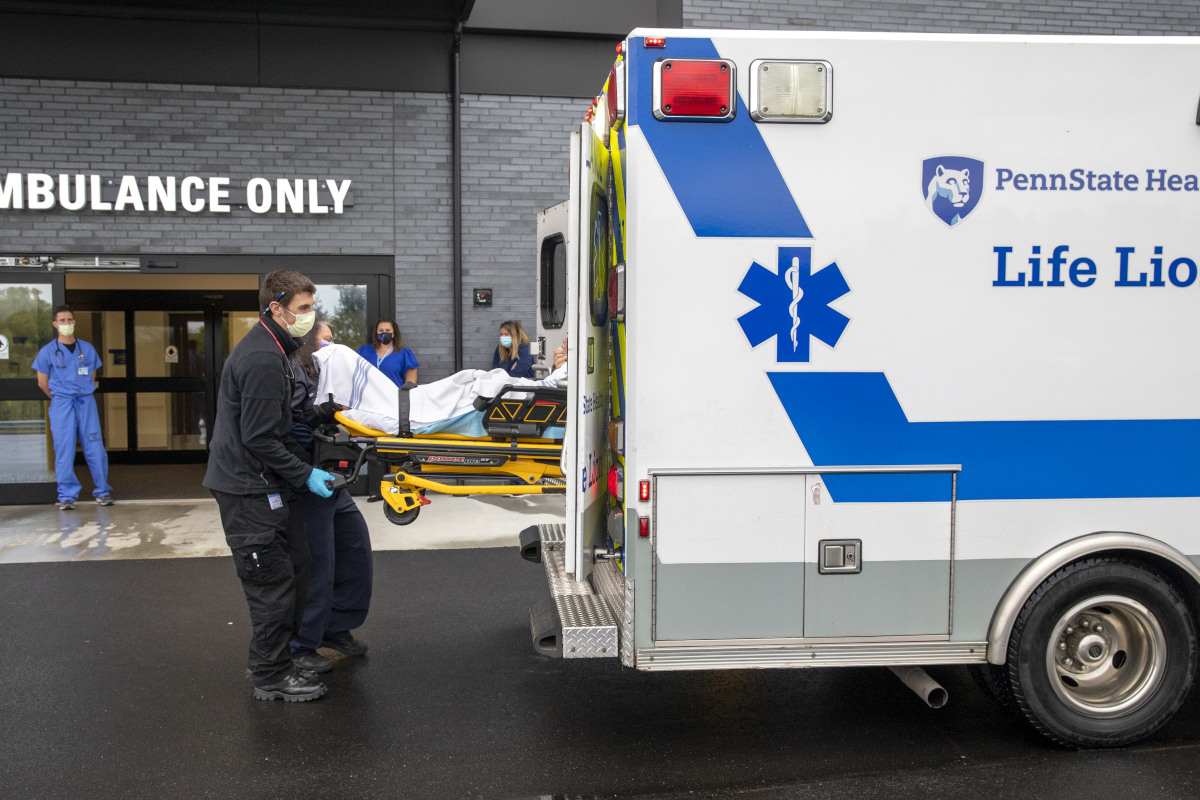 Penn State Health Lancaster Medical Center has earned The Joint Commission's Gold Seal of Approval for Advanced Primary Stroke Center Certification. The designation is awarded to hospitals that make exceptional efforts to foster better outcomes by meeting the unique and specialized needs of stroke patients.
"This certification underscores our commitment to providing timely, comprehensive treatment for stroke patients," said Claire Mooney, senior vice president and chief operating officer for Lancaster Medical Center. "It reflects our consistency in the clinical process and bolsters the overall strength of our stroke program and the lifesaving care we provide right here in Lancaster County."
"With strokes, minutes matter," said Dr. Mark Jarowenko, Lancaster Medical Center's vice president of medical affairs. "The faster a stroke is identified and treated, the better the chances are for recovery."
Stroke is one of the leading causes of serious disability in the United States. Access to specialized stroke care is critical to reduce the overall physical and psychological burdens of stroke. Primary Stroke Center Certification is given to hospitals that provide emergency stroke care, evaluation for acute stroke treatments, processes to reduce the risk of additional strokes and recovery. Lancaster Medical Center's stroke team has demonstrated its commitment to improving the quality of care it delivers through compliance with quality measures, continuous process improvement and ongoing data collection.
"Our stroke team worked tirelessly to achieve this designation, which came within one year of opening the Medical Center," said Joseph Frank, East Region hospital president for Penn State Health. "It should reassure the community that we're keenly focused on providing our patients with critical stroke care when literally every second counts."
With the Lancaster Medical Center certification, all five Penn State Health hospitals now have stroke center certification. Hampden and St. Joseph medical centers have Primary Stroke Center Certification, Holy Spirit and Lancaster medical centers have Advanced Primary Stroke Center Certification, and Hershey Medical Center has Comprehensive Stroke Center Certification, the highest level.
If you're having trouble accessing this content, or would like it in another format, please email Penn State Health Marketing & Communications.
Subscribe to our email newsletter