Students, trainees, faculty members invited to Penn State Cancer Institute Cancer Research Day on Oct. 7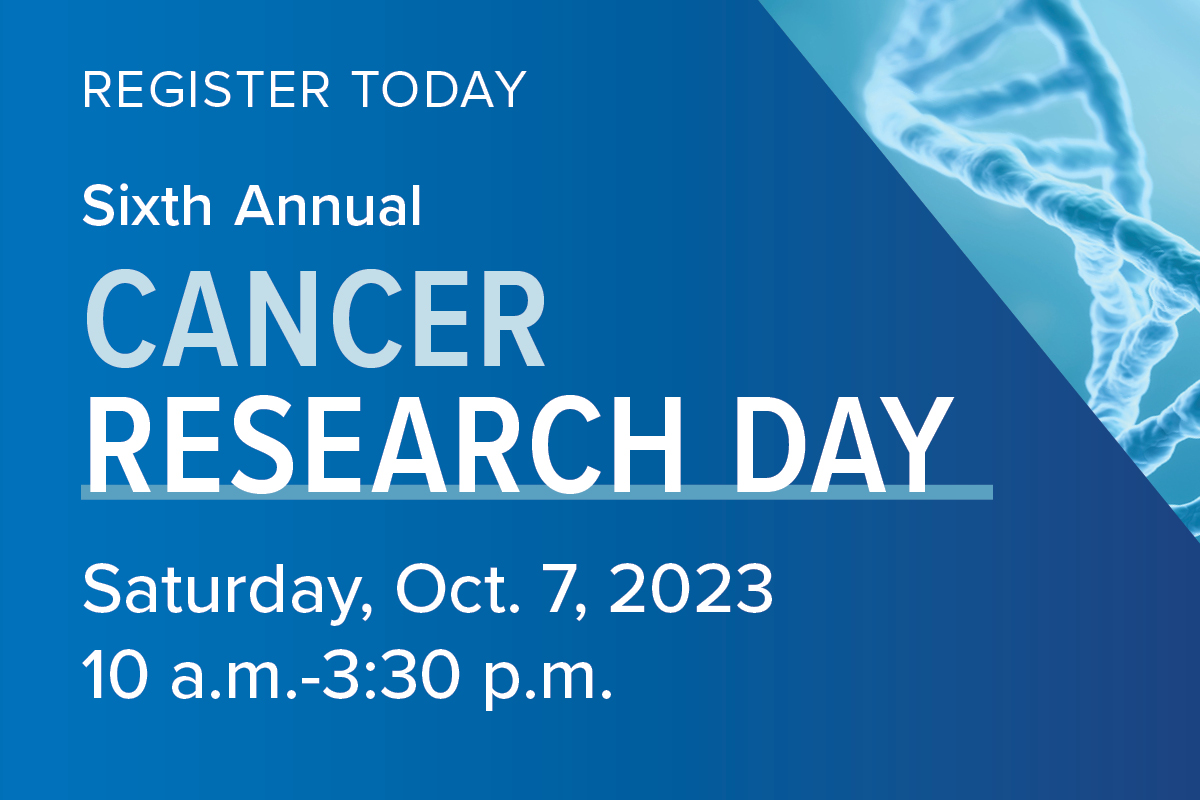 Director of pediatric oncology research and division chief of pediatric hematology/oncology will be keynote speaker
Registration is now open for Penn State Cancer Institute's sixth annual Cancer Research Day:
When: Saturday, Oct. 7, 10 a.m.-3:30 p.m.
Where: Animal, Veterinary and Biomedical Sciences Building, University Park, Pa.
Cancer Research Day provides attendees with the opportunity to collaborate with peers and learn more about cancer research careers from established research professionals. The program this year includes featured presentations from current cancer research trainees, a keynote speaker and a poster session. For those who are unable to attend in-person, the keynote speaker and the trainee presentations will be livestreamed. All Penn State undergraduate, medical and graduate students, along with postdoctoral scholars, residents and faculty interested in cancer research are invited to attend.
Keynote speaker
Giselle Saulnier Sholler, MD, division chief, pediatric hematology and oncology, Penn State Health Children's Hospital, and director of pediatric oncology research at Penn State College of Medicine, will be this year's keynote speaker. Dr. Sholler, who is an internationally known physician-scientist and a pediatric hematology-oncology clinician and researcher and the founder and chair of the Beat Childhood Cancer Research Consortium, joined Penn State on Sept. 1.
If you're having trouble accessing this content, or would like it in another format, please email the Penn State College of Medicine web department.