Everyone plays a role: New research and strategies shared at addiction symposium
Dr. Yngvild Olsen's message at the Fifth Annual Addiction Symposium was clear: Addiction is a chronic illness, and it's critical that the health care community and public recognize that.
More than 200 people filled the seats in Junker Auditorium at Penn State College of Medicine for Olsen's address at the Penn State Addiction Center for Translation's addiction symposium Dec. 10 to hear new strategies for treating substance use disorder.
Surgeons, social workers, lab scientists, public health analysts, primary care providers, nurses, students and trainees gathered together to discuss the latest innovations in addiction research, education and treatment. A variety of Penn State's campuses were represented, including University Park, Harrisburg, Abington, Schuylkill and the College of Medicine in Hershey. Members of the community at large also attended.
A family affair
The symposium kicked off with a dinner at the Hotel Hershey on Dec. 9. Dr. Sarah Kawasaki, assistant professor of psychiatry and behavioral health and director of addiction services at Pennsylvania Psychiatric Institute in Harrisburg, discussed strategies Penn State Health is using to fight the opioid crisis. After finishing her update, she introduced her brother, Dr. Joshua Sharfstein, vice dean for public health policy practice and community engagement and professor of the practice in health policy and management at John Hopkins Bloomberg School of Public Health, who gave the first keynote address of the symposium.
Sharfstein joked as he began that writing a book is a risky activity for a married couple. Nevertheless, he and Olsen, his wife, set out to provide a comprehensive overview of the opioid crisis in their new book – "The Opioid Epidemic: What Everyone Needs to Know." They donated their speaking fee so that everyone who attended the symposium could receive a copy of their book.
Everyone plays a role
Sharfstein concluded his remarks at the dinner by stating that everyone plays a role in reducing low-value care in the opioid epidemic.
Researchers, educators and clinicians assembled the next morning to provide updates on their projects. They discussed animal models, attitudes and policies about the opioid epidemic, e-cigarettes and opioids in healthcare and initiatives to improve outcomes for substance use disorder. Yuval Silberman, assistant professor of neural and behavioral sciences, was the featured Penn State faculty speaker and spoke about the effects of adolescent alcohol exposure on neurocircuit function in the adult brain.
Just before lunch, Edward Rendell, former governor of Pennsylvania, teleconferenced in to answer questions about his work with Safe House Philadelphia – which aims to be the first safe injection site in the country.
Moving into the future
A message repeated multiple times by multiple speakers during the symposium was that stigma is a huge hurdle in overcoming addiction. In their remarks, Sharfstein and Olsen emphasized that language matters when talking about addiction – especially with patients.
As she brought the event to a close, Patricia "Sue" Grigson, chair of the Department of Neural and Behavioral Sciences and director of the Penn State Addiction Center for Translation, expressed optimism at how much progress had been made since last year's symposium, but challenged those in attendance to continue making forward progress.
"We've only just begun tackling the problem of addiction," Grigson said. "Today we heard from investigators with exciting studies underway and from educators and clinicians working to improve treatment for patients with substance use disorders. I look forward to seeing the results of these promising initiatives."
Photo Gallery
Click or touch the arrows to see photos from the event, or view full photo gallery on Flickr.
Latest News
Read more about the latest in addiction research and education from the College of Medicine: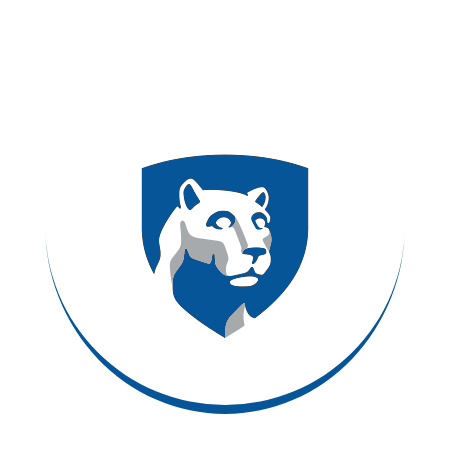 If you're having trouble accessing this content, or would like it in another format, please email the Penn State College of Medicine web department.