Artificial Intelligence and Biomedical Informatics Pilot Funding available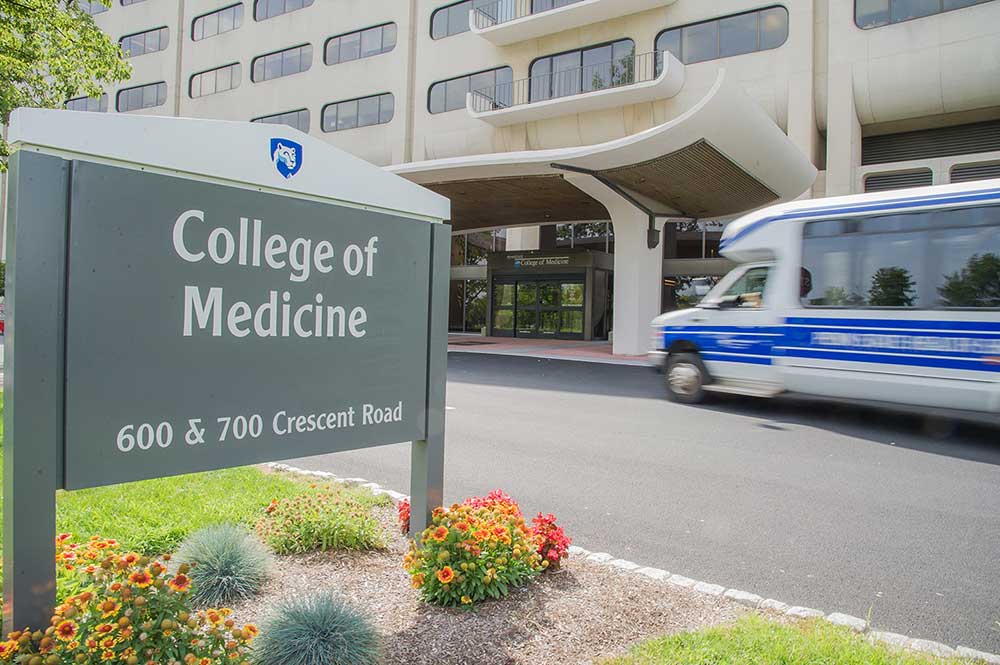 The following update on Goal Two of the Penn State College of Medicine strategic plan is shared on behalf of Kevin Black, MD, interim dean, and Dajiang Liu, PhD, MA, interim director, Biomedical Informatics and Artificial Intelligence, professor and vice chair for research, Department of Public Health Sciences.
In 2019, our College of Medicine embarked on a strategic planning process to guide our clinical care, education, research and community outreach missions. After a year-long process with input and contributions from faculty, staff, and learners, we developed four major goals.
Our second goal, focusing on Artificial Intelligence and Biomedical Informatics, is to develop and apply the artificial intelligence, neural engineering, machine learning and informatics capabilities needed to make rapid advances in biomedical research, education, health outcomes and value-based patient care. We are launching a new pilot funding program to encourage the use of advanced informatics and artificial intelligence methods to solve complex biological and/or health-related problems. Datasets used in biological and clinical research are getting larger and more complex. Many National Institutes of Health (NIH) flagship projects started to distribute their data in cloud storage and require investigators to analyze data via cloud computing, which poses further challenges to biological and clinical research. Novel interdisciplinary collaborations between biologists, data scientists, and machine learning experts have become more necessary than ever to address complex biology and health challenges.
The AIBI pilot funding program is designed to encourage innovative proposals that:
leverage current strengths or growing areas of the College of Medicine's research portfolio,
address complex biological and health-related challenges that require the integration of large datasets using advanced informatics, data science, or machine learning methods, and
utilize large datasets from NIH flagship projects (e.g., All of Us, Alzheimer's disease sequencing project, The Human BioMolecular Atlas Program) to generate preliminary data for external funding opportunity submissions in major NIH investment areas.
The College of Medicine is uniquely positioned to be responsive to numerous NIH initiatives on data science, artificial intelligence and informatics. The AIBI pilot funding program is specifically focused on providing early-stage funding to leverage this position and encourage future submissions to external funding agencies (e.g., NIH, AHRQ, or NSF). Proposals should address research on key biological or health-related problems using large datasets and biomedical informatics or machine learning-related approaches.
We understand the need to invest in pilot funding opportunities to support our research programs. The College of Medicine celebrated its most successful research funding ever this past year and we look forward to continuing that growth through our strategic plan efforts. We look forward to receiving your innovative proposals and hope you will take this opportunity to form new interdisciplinary collaborations necessary to address the complex health challenges faced today.
Letters of intent should be submitted through the InfoReady competition page here by noon on Friday, Jan. 20.
If you're having trouble accessing this content, or would like it in another format, please email the Penn State College of Medicine web department.