More than $3 million in bridge grants support faculty research continuity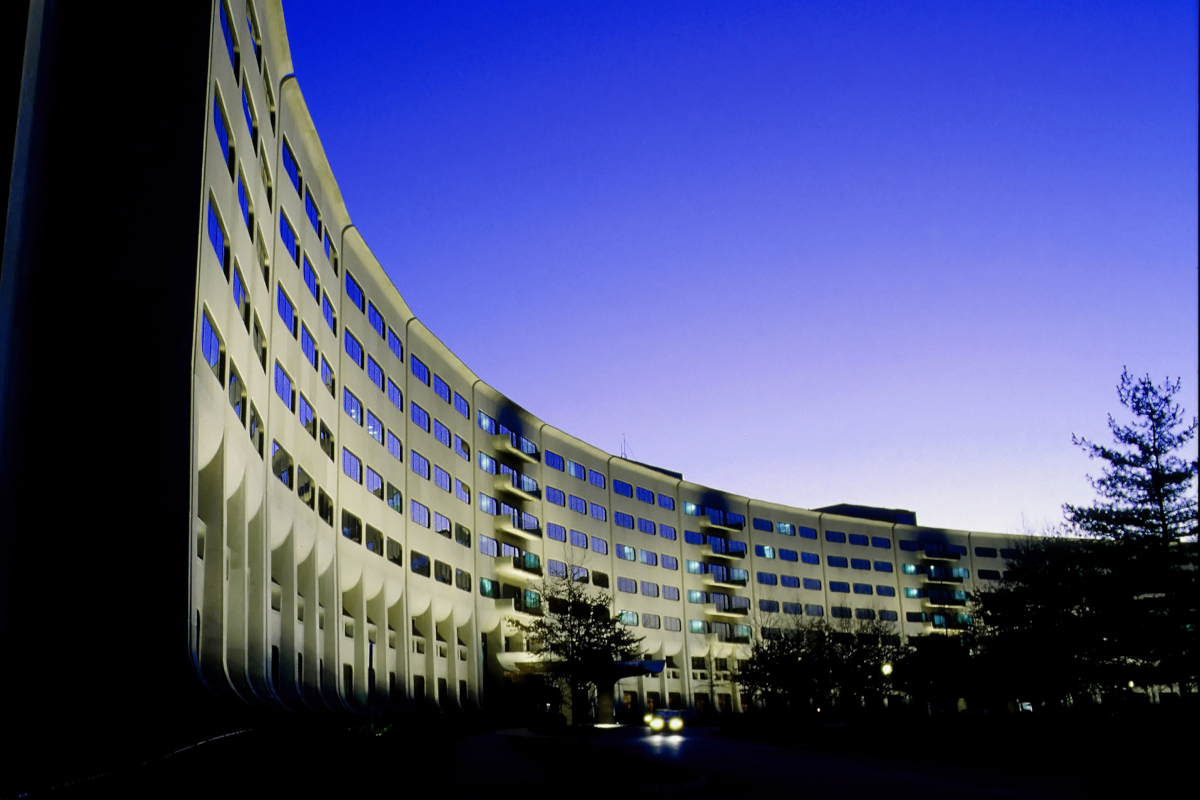 Penn State College of Medicine supports its investigators through a variety of internal funding opportunities, including bridge grants. Open to faculty researchers at all stages of the career journey, the program helps investigators and their teams by providing continuity for their research programs and obtaining data to support external funding resubmissions and new submissions.
"Bridge grants are vital to our success as an institution and have facilitated our overall increase in National Institutes of Health (NIH) funding," said Dr. Leslie Parent, vice dean for research and graduate studies. "These internal awards provide critical support to our investigators' projects that are close to being funded to move them over the goal line. These proposals are highly competitive new or renewal submissions to federal grant programs that just need more compelling preliminary data."
Since 2014, the College of Medicine Bridge Grant Program has helped numerous faculty researchers develop competitive submissions of NIH R01 and R21 applications. The Bridge Grant Program awards come from College of Medicine endowments, funds from the Office of the Vice Dean for Research and Graduate Studies, matching support from faculty members' departments and, in previous years, the Tobacco Settlement CURE funds.
Silent success
Dr. Matthew Coates, associate professor of medicine and pharmacology and director of research for the Division of Gastroenterology and Hepatology, said his lab wouldn't be able to conduct their research into the relationship between abdominal pain and inflammatory bowel disease (IBD) without the support of the bridge grant funds he received. Before applying for the funds, he and his colleagues were interested in developing a specialized animal model to study silent IBD – a form of the disease that may go undetected in patients due to lack of abdominal pain or other symptoms.
"If left untreated, IBD can lead to serious consequences," said Coates. "A better understanding of silent IBD would allow us to detect this condition more effectively, but would also provide important insights into the underpinnings of abdominal pain and could give us better ways to manage this frequently challenging symptom. In part because of contributions related to the bridge grant, I now have an R01 grant from the National Institutes of Health to further investigate silent IBD and abdominal pain in this population."
Despite setbacks in the development of an animal model of silent IBD and the challenges of a global pandemic, Coates said they found a path to success. He used part of his bridge funds to purchase a rectal barostat device, the gold standard tool for measuring abdominal pain. The device, the only one currently in use at Penn State College of Medicine, will have many future applications for digestive disease research.
"The work that was supported by the bridge grant provided us with foundational data that has already supported our current R01 submission." Coates said. "It's also helping us generate data for another proposal that we are currently preparing to submit. Without this internal support, we wouldn't be able to do the work we're currently doing."
Rigorous review
Proposals are evaluated by two or three in-house content experts using an NIH-style review of scientific merit. Development of the internal proposal and the rigorous feedback from the reviewers are valuable to investigators, independent of receiving a bridge grant itself.
"Our reviewers are key to the success of the Bridge Grant Program," said Sarah Bronson, associate dean for interdisciplinary research and director of research development. "Their time and expertise are invaluable to helping our faculty and, by extension, our College of Medicine, thrive and excel as a biomedical research institution."
Learn more about the Bridge Grant Program
Explore other internal funding sources
Accessible graphic
Expand answer
Penn State College of Medicine Bridge Grant Program Since 2014
34 investigators awarded from 13 departments
70 proposals reviewed
61 faculty submitted proposals from 17 departments
2016-2019: 9 of 17 grants awarded led to new or continued NIH projects
More than $3 million in funds
36 grants awarded
If you're having trouble accessing this content, or would like it in another format, please email the Penn State College of Medicine web department.