Cancer Research Day virtual conference Oct. 2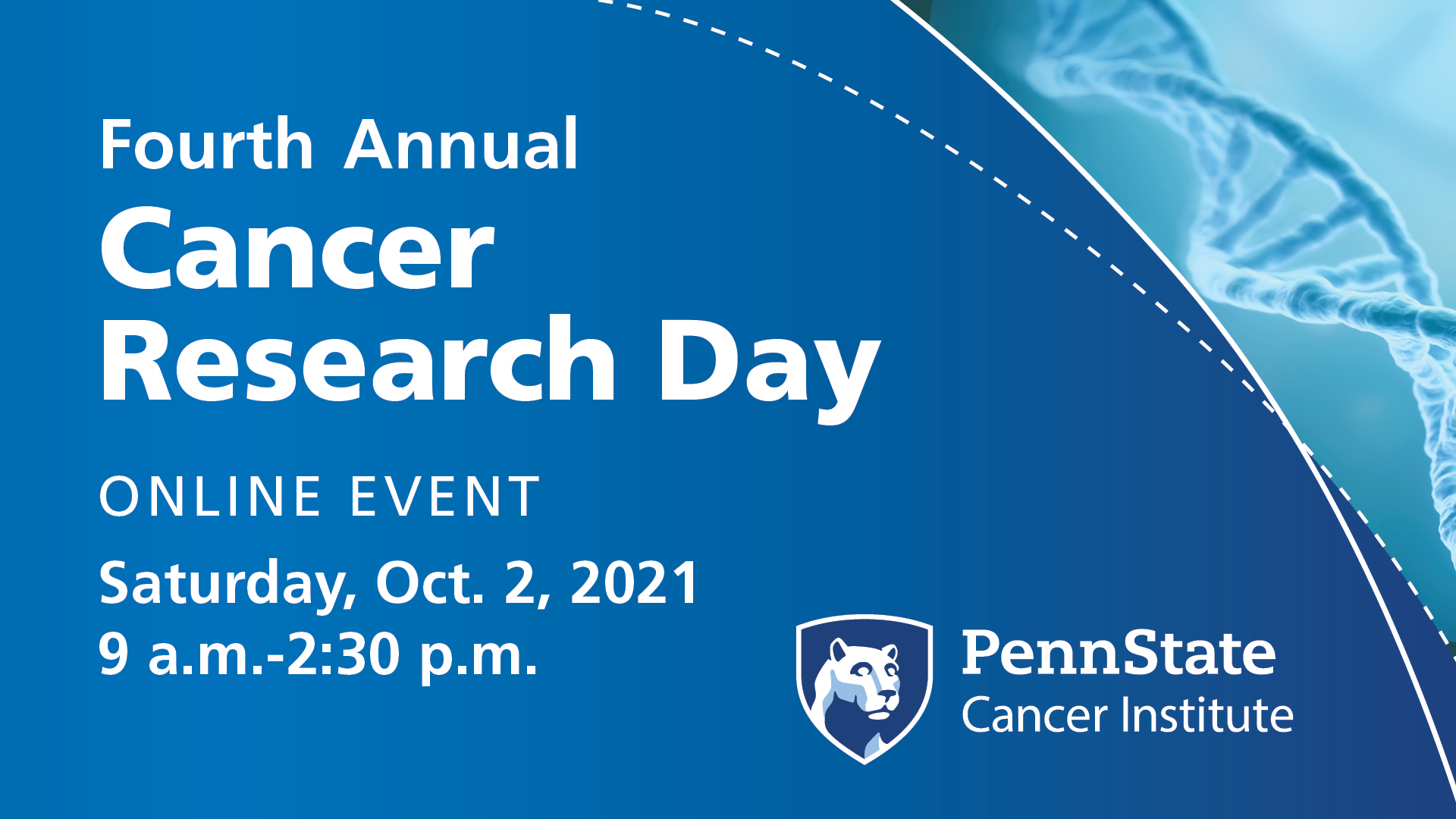 All Penn State undergraduate, medical and graduate students, along with postdoctoral scholars, residents and faculty interested in cancer research are invited to join Penn State Cancer Institute's Fourth Annual Cancer Research Day on Saturday, Oct. 2 from 9 a.m.-2:30 p.m.
This year's event is entirely virtual and will feature Dr. Dan Theodorescu, director of Cedars-Sinai Samuel Oschin Comprehensive Cancer Institute, as the keynote speaker and Keith Wonnacott, executive director of regulatory affairs at Pfizer Inc., as the guest speaker.
If you're having trouble accessing this content, or would like it in another format, please email the Penn State College of Medicine web department.