College of Medicine, Nursing collaborate on community education series to help dementia caregivers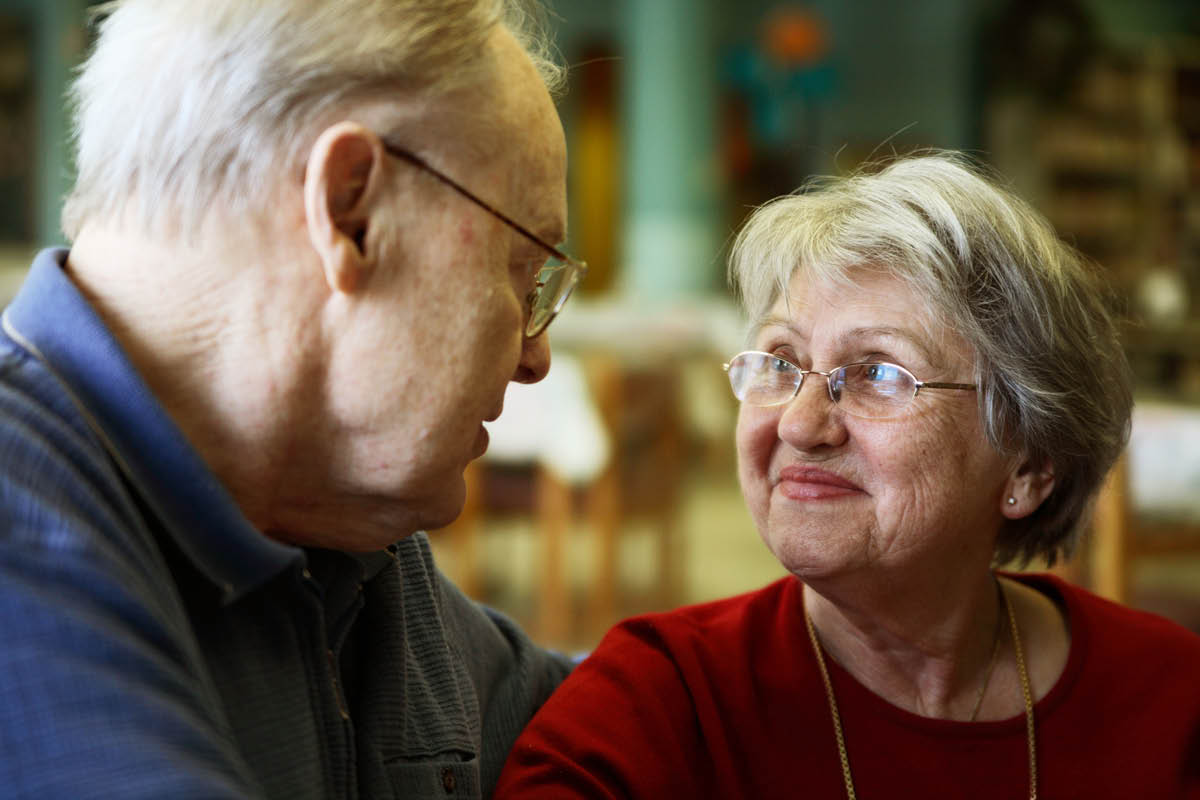 Providing care and support to a loved one with Alzheimer's disease or other dementias can often be a difficult and isolating experience. In partnership with Penn State College of Medicine, the Penn State Ross and Carol Nese College of Nursing's Age-Friendly Care, PA (AFCPA) initiative has launched a new community education series that offers practical tools, realistic tips and community resources for care partners on their caregiving journey.
The "Living with Dementia" series takes place in-person on Tuesdays and Wednesdays through November at three convenient Pennsylvania locations: Hershey, Mifflintown and Bellefonte.
The series offers an engaging format and open learning environment with useful takeaways and plenty of time to ask questions. It aims to increase understanding about dementia and its effects, help refine individuals' caregiving skills, provide ways to develop more effective communication techniques and proactively manage difficult situations.
The first session covering dementia-related brain changes was held from Aug. 30-31, and the next session is set for Sept. 20-21. Participants are welcome to attend whichever sessions they are interested in; attendance at the previous sessions is not required to attend the remaining discussions.
Upcoming topics include:
Session 2: "Understanding Behaviors as a Form of Communication" (Sept. 20-21)
Session 3: "Resources for Dementia Caregivers" (Oct. 25-26)
Session 4: "Planning for the Future with Dementia" (Nov. 15-16)
Primary caregivers and anyone interested in learning more or providing support to someone affected by Alzheimer's disease or other dementias are encouraged to attend. All events are free of charge and open to the public at the following locations:
Hershey: Derry Township Community Center, 605 Cocoa Ave., Hershey, PA 17033
Mifflintown: 4 Seasons Senior Center, 47 CJEMS Lane, Mifflintown, PA 17059
Bellefonte: Centre Care Rehabilitation and Wellness Services, 250 Persia Road, Bellefonte, PA 16823
Collaborating on the series with AFCPA is the Nese College of Nursing's Tressa Nese and Helen Diskevich Center of Geriatric Excellence (CGNE) in partnership with the College of Medicine, Division of Geriatric Medicine.
Educational sessions will be led by Dr. Rollin M. Wright, associate professor of medicine at the College of Medicine and a dementia care expert with AFCPA; Peg Chabala, dementia education specialist; and Janice Whitaker, certified dementia practitioner, geriatric nurse and administrator with CGNE and a member of AFCPA.
A special opportunity during the series will be an optional "Memory Café," where participant care partners can bring their loved one living with dementia to enjoy activities in a safe, supervised environment while the care partners separately attend the educational sessions.
The café will feature "Opening Minds through Art", an intergenerational, evidence-based art program offered specifically for people living with dementia.
"We designed this multifaceted program to provide a unique opportunity for members of our central PA communities," Whitaker explained. "The educational sessions will be presented by educators with dementia care expertise who use dynamic instructional strategies to increase participants' abilities to care for persons with dementia."
"The Memory Café option offers a respite opportunity that enables caregivers — who might not otherwise be able to do so — to attend the educational sessions," she added. "The cafés will also provide a safe and enjoyable intergenerational experience for persons living with dementia."
More information, including times for each session, and registration details are available on the Age-Friendly Care, PA website. Advance registration is required for both the educational sessions and Memory Café as space is limited.
If you're having trouble accessing this content, or would like it in another format, please email the Penn State College of Medicine web department.