Employee Health Care Concierge Service offers streamlined appointment scheduling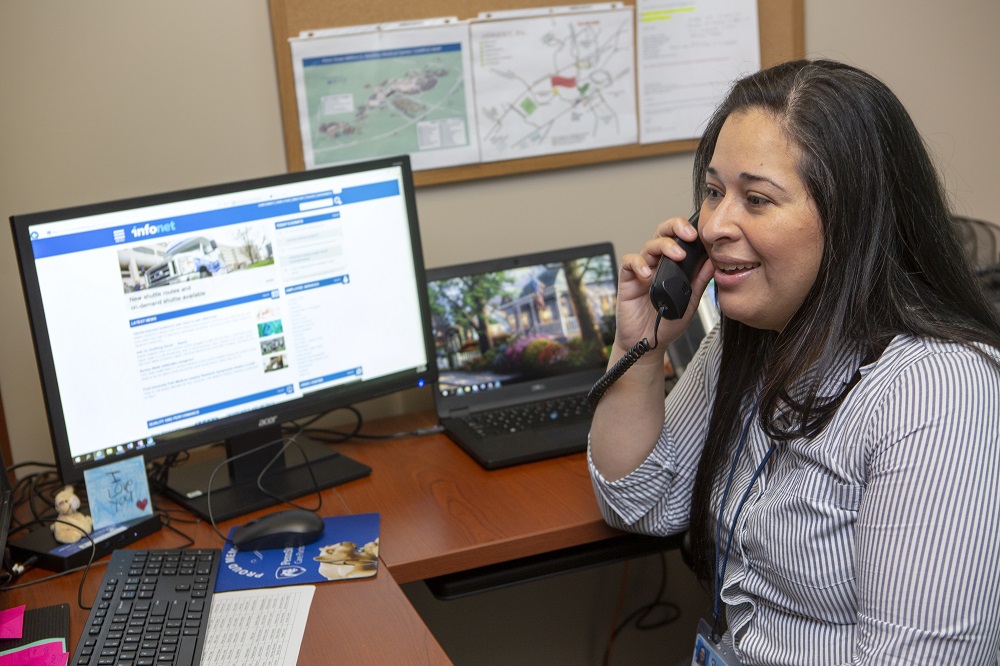 Penn State Health's Employee Health Care Concierge Service offers free, confidential scheduling and coordination of employees' doctor appointments, referrals and authorizations.
With one phone call to 833-PSH-TEAM (774-8326), you will reach a patient access coordinator who can provide the following services:
Assistance with scheduling Penn State Health primary care or specialty providers to fit your needs and availability
Support with referrals and authorizations
Assistance with scheduling diagnostic services
The coordinators have the clinical background necessary to understand medical service needs and referrals. They will register you or your dependent, request demographic information and complete details of your clinical needs. They will then schedule the needed appointment and make calls on your behalf, saving you time.
Some Penn State Health employees shared their feedback on the Employee Health Care Concierge Service:
"I booked a Penn State Health doctor's appointment, and it could not have been easier thanks to this service. I called with information about my shoulder, and they called back in less than an hour – having scheduled an X-ray and adjacent orthopedic doctor appointment on Tuesday."
~ William Spolitback, Information Services enterprise resource systems manager
"My requests are always addressed quickly, and the coordinator is so caring and compassionate. I encourage everyone to take advantage of this perk offered to us."
Diane Rainar, administrative assistant at Penn State Health Medical Group ― Lime Spring
Contact the Employee Health Care Concierge Service by calling 833-PSH-TEAM (774-8326) or via the My Penn State Health Patient Portal messaging tool. To enroll for the patient portal, visit the Self-Enrollment for My Penn State Health website.
If you're having trouble accessing this content, or would like it in another format, please email the Penn State College of Medicine web department.