Student awarded fellowship to study the genetics of lupus in diverse populations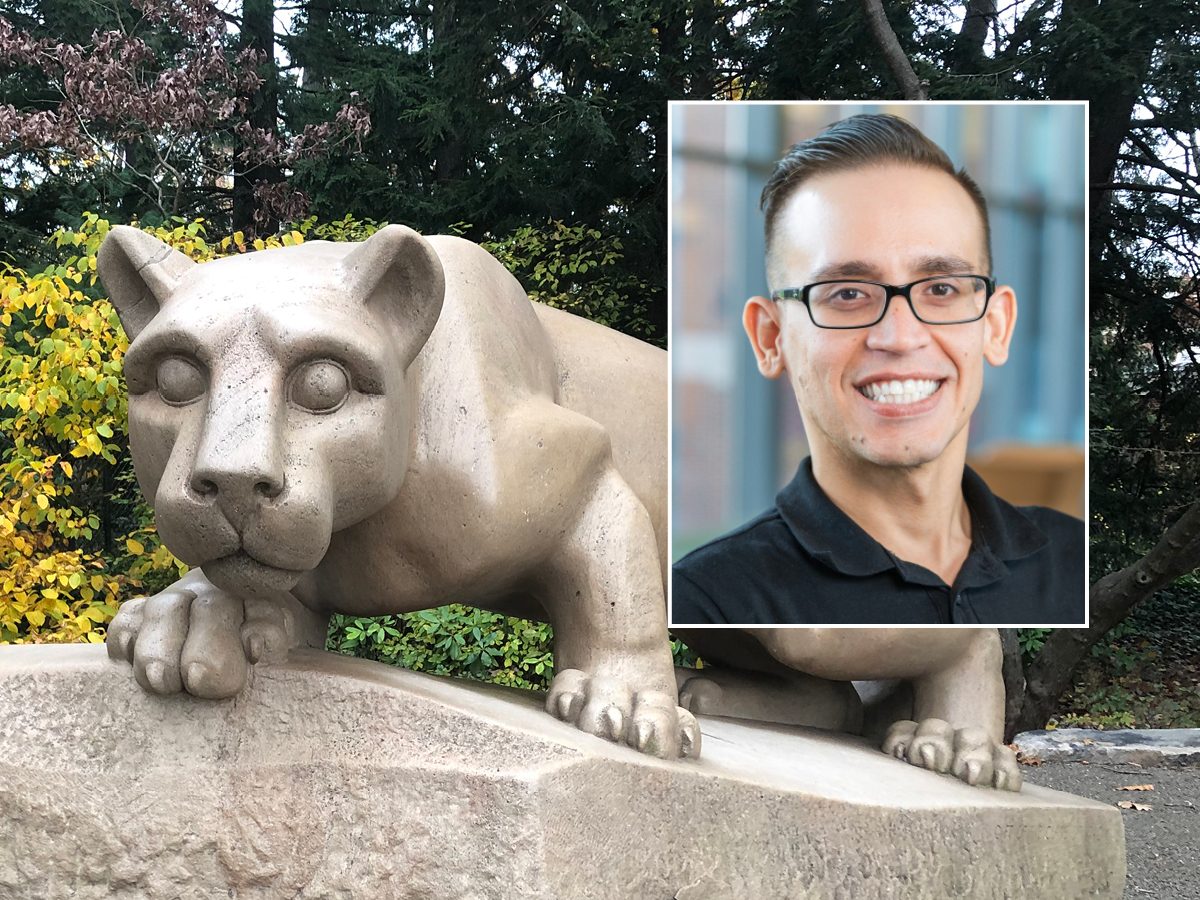 Bioinformatics and Genomics PhD student to help inform research at Lupus Foundation of America
Keenan Anderson-Fears, a student from Penn State's Bioinformatics and Genomics PhD program, is one of six individuals nationally to receive the Gina M. Finzi Memorial Student Summer Fellowship from the Lupus Foundation of America. The fellowship cultivates scientists and supports lupus research. As part of his mentorship, he will be working with his Penn State advisor Dajiang Liu and Dr. Nancy J. Olsen, the H. Thomas and Dorothy Willits Hallowell Chair in Rheumatology at Penn State Health Milton S. Hershey Medical Center, developing novel statistical and machine learning methods to analyze genetic data related to autoimmune diseases and lupus from diverse human populations.
"It is a great honor to receive this award," Anderson-Fears said. "It will allow us to carry out high-risk, high-yield research. We will use machine learning and big data with hundreds of thousands of individuals to study the genetic risk factors for lupus, which disproportionally affects young females of minority populations, such as African Americans and Hispanics."
Through this opportunity, Anderson-Fears will develop methods that can jointly analyze multiple autoimmune diseases — such as lupus, rheumatoid arthritis, inflammatory bowel disease and Type 1 diabetes — to identify genetic variants associated with lupus and other related diseases. Thanks to these newly identified variants, scientists will be able to better predict a person's risk of developing lupus and be better equipped to diagnose and provide early interventions, which is critical for mitigating symptoms, slowing down progression and improving quality of life. In the long run, his contribution to the field may help with the treatment and prevention of lupus.
"Big data and machine learning approaches hold great potential for understanding the mechanisms of human diseases," said Liu, professor of public health sciences and biochemistry and molecular biology at Penn State. "These priorities are part of Penn State College of Medicine's current strategic plan, because research in these areas will be critical for improving human health in the years to come."
The fellowship, named after the late daughter of the Lupus Foundation's former President Sergio Finzi, awards students $4,000 to pursue basic, clinical, translational, epidemiological or behavioral research. Since 1984, the program has paired nearly 250 fellows with investigators, who direct labs dedicated to lupus at academic, medical and research institutions.
If you're having trouble accessing this content, or would like it in another format, please email the Penn State College of Medicine web department.